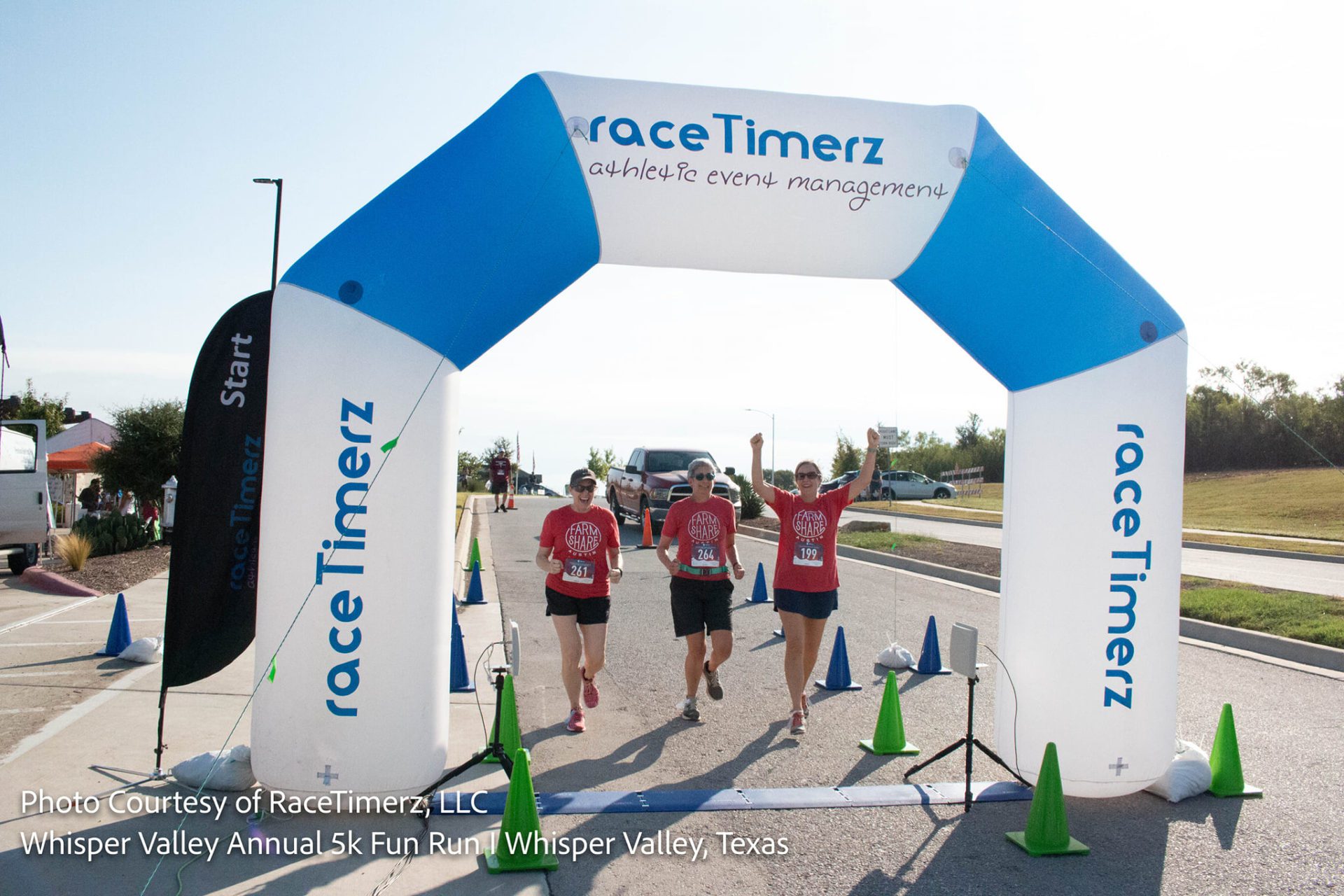 Thank You to the 2021 Whisper Valley 5K Sponsors
The 2021 Whisper Valley 5K was a tremendous success with a record number of runners and exciting new additions to our event, including a Farmers Market and evening concert!
The event would not have been possible without the generous support of our sponsors, which also enables us to donate portions of proceeds from the 5K registrations to Farmshare Austin, a local nonprofit increasing healthy food access throughout Travis County.
Learn more about our sponsors and the important work they do in the local community!
Alba Energy
https://albaenergy.com/
800-238-3112
Alba Energy was formed in 2013 by a group of solar industry professionals who felt there was something lacking in the industry in Texas. Alba decided to focus on the most important aspect: the customer. The goal was to provide the very best customer experience in choosing to go solar with Alba Energy.
Five years on and that commitment to focusing on what is best for the customer still remains and is the reason for Alba's continued success, growth and delighted customers. Every aspect of the solar process at Alba, from sale to engineering to installation, is handled by full time W2 employees. Alba recognizes that solar is a substantial investment and is committed to being a partner for the lifetime of your system.
Bluebonnet Electric Cooperative
https://www.bluebonnet.coop
800-842-7708
Bluebonnet is one of the largest electric cooperatives in the state. Since 1939, Bluebonnet has been committed to providing safe, reliable and affordable power to members in 14 Central Texas counties. Today, Bluebonnet is among the most progressive, technologically advanced utility companies in the country.
EcoSmart Solution
https://ecosmartsolution.com/
832-217-4869
EcoSmart is a green energy services provider (Green ESP), designing and delivering an innovative geothermal infrastructure combined with a comprehensive suite of distributed energy resources; enabling developers and builders of large-scale new construction neighborhoods to create energy efficient communities and homes, providing new homeowners affordable, comfortable, and sustainable living.
ESS partners with industry-leading real estate and energy professionals, integrators, contractors and financiers to establish and deliver more thoughtful and environmentally sensitive communities and help all parties realize their financial goals while ensuring top quality, safety and sustainable practices.
LDC
https://ldcteams.com/
(512) 872-6696
LDC is a civil engineering, telecommunications and surveying consulting firm located in Austin. The company adapts and designs the infrastructure that we depend on every day. Together with strategic client partners, LDC provides extensive local Land Development, Telecommunications and Surveying experience.
Merriman Pitt Anderson
http://www.mpaaustin.com
512-472-1111
MPA is developing Whisper Valley's first multifamily development. An Austin-based architecture, interior design and planning firm, MPA holds experience in a broad range of project sizes, types and complexities. The company's area of expertise includes corporate, commercial, industrial, hospitality, multi-family, mixed-use, historic rehabilitation, adaptive re-use and civic projects.
With affiliate offices in Dallas and Charlotte, MPA provides professional consulting services to local, state and national clients.
Metcalfe Wolff Stuart & Williams, LLP
http://mwswtexas.com/
512-404-2200
Metcalfe Wolff Stuart & Williams, LLP is an Austin-based law firm comprised of lawyers with large firm backgrounds, that in some cases have practiced together for over twenty years. The firm is well versed in a wide array of real estate transactions, including entitlements, mixed-use retail, office, industrial, multifamily and single-family projects.
MWSW's real estate lawyers have accomplished an outstanding list of sophisticated transactions that are regionally and nationally recognized. The firm also has a substantial business and tax practice targeted to the owner-operated business, as well as working complementary with their real estate practice.
Norris Design
http://www.norris-design.com/
(303) 892-1166
Norris Design is a strategic partner in planning, landscape architecture and branding. Established in 1985, Norris Design's strategic partnership in planning, landscape architecture and project promotion encompasses local, regional, national and international projects. The company combines responsive service with creative solutions that are grounded in realism to deliver a design that thrives, both today and in the future. Norris Designs' knowledge and implementation of green building strategies is key to their design process and the success of their projects.
Pacesetter Homes
https://www.pacesetterhomestexas.com/
512-323-6420
In 2007, QUALICO started Pacesetter Homes in Austin and in 2017 was recognized by Builder Magazine as one of the top 10 fastest growing homebuilding companies in the U.S. As a leader in the homebuilding industry, Pacesetter Homes welcomes many central Texans home each year. Award-winning designs, quality construction and reliability serve as cornerstones for the Pacesetter brand. As a proud member of the QUALICO family, Pacesetter Homes also shares in a rich 70-year homebuilding history as one of western Canada's most successful builders.
SEC Planning

https://www.secplanning.com/
512-246-7003
Established in 2001, SEC Planning provides land planning, landscape architecture and community branding services. Located in Austin, the Registered Landscape Architecture firm provides exceptional services across the U.S.
SEC Planning has a well-rounded, dynamic group of individuals who bring considerable talent and experience to each project. The firm takes a team approach to planning and design, utilizing the give and take of the collaborative professional experience to benefit each of their projects.
The company believes one of the many privileges of being a small business is being able to give generously to the community through philanthropic endeavors.
Texas Disposal Systems
https://www.texasdisposal.com/
800-375-8375
When brothers Bob and Jim Gregory founded Texas Disposal Systems in 1977 with just one customer and one truck, little did they know that more than 42 years later, they would operate one of the largest independently owned resource management companies in the nation, with an exotic wildlife ranch just yards from their facilities. Their commitment to customer satisfaction and environmental responsibility has brought them to this place.
Today, Texas Disposal Systems' integrated facility located in Creedmoor, just north of Buda, incorporates solid waste disposal, compost production and recycling operations, providing the most environmentally friendly waste processing services.
TDS provides an array of options for commercial and residential customers, as well as site services for events or job sites. TDS also offers responsibly and locally sourced organic products such as mulch and STA-certified compost and soil blends sold via their Garden-Ville brand, as well as commercial landscape services such as brush grinding, erosion control and excavation
As an essential business for all of its operations during the pandemic, TDS hasn't missed a beat providing solid waste services, portable site services and emergency response solutions without the reduction of any of its services. TDS is proud to continue to play a significant role in keeping communities safe, clean and healthy.
TDS is honored to partner with local communities by teaching others how to recycle and compost in order to preserve valuable resources. And they're proud of the Eco Academy program, designed to help minimize waste in Central Texas schools by educating K-12 students about trash, recycling and composting options on their campuses. The program provides training, along with signage, curriculum and other educational materials for staff, administrators and students with the goal of making learning fun and enabling real-world application. Learn more at ecoacademy.org.
TDS is always looking for new team members to join their family and is offering Sign on Bonuses for select positions. Visit the Careers section of texasdisposal.com for more information.
Thurman Homes
https://www.thurmanhomestexas.com/
512-925-4647
Thurman Homes builds close to the places and things that make Austin and its surrounding cities special. The company's philosophy is to build affordable, efficient and sustainable homes that offer opportunity to a range of buyers.
After 10+ years of building in East Austin, Thurman Homes has learned a lot about what buyers are looking for and includes many luxury design elements in their designs including metal railings, 20-foot ceilings, painted garage floors, frameless shower enclosures, in-wall bookshelf nooks, soft close cabinets and doors and so much more.
WLE
https://www.wle.land/
(888)-389-LAND
WLE (Water, Land, Environment) is a full-service commercial landscape management and construction company serving both public and private projects of varying sizes all over Central Texas. Since the company opened in 2003, WLE has treated every customer like they were a part of the family. WLE provides commercial and residential customers guaranteed quality work at an affordable price.