Affordable Sustainability at Core of Whisper Valley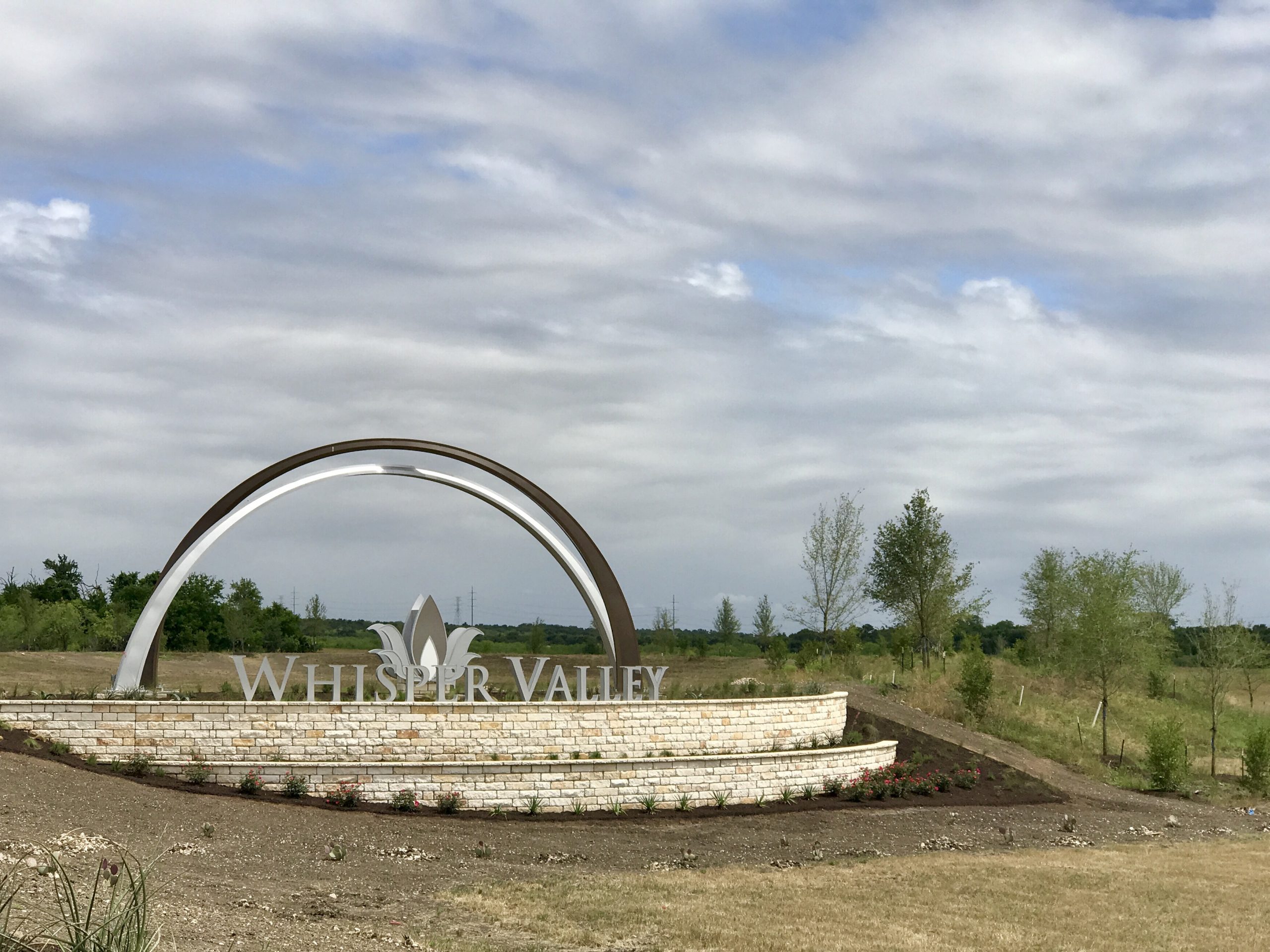 When the idea for Whisper Valley was first conceived, we knew it was going to create a paradigm shift in the housing industry by addressing how to build better homes in America from a land developer standpoint.  Although it is not the first time communities are using geothermal and solar energy to drastically reduce energy consumption, it is the first time that it is happening at this scale and at a price point an entry-level buyer can afford.
At 7,500 residential units, Whisper Valley will be the largest zero-energy capable housing community in the nation. We believe it will become a model in the industry for how to successfully develop these communities across the country.
There are many different ways to achieve energy-efficiency. But there is no one else doing it affordably. Here's how we made it happen.
Be innovative. EcoSmart's geothermal loop system uses the natural heat of the sun to warm the earth between 40 to 75 degrees. It can save homeowners up to 65 percent on typical monthly energy usage. The cost of installing the system is significantly less because it is done upfront like the infrastructure for water, sewer, and electric utility lines.
Builders in particular like this innovative approach because they can still build their existing home designs and then easily plug into the geothermal loop system during construction. The system is installed and connected to the ground source heat pump in the home for heating, cooling and hot water. By adding a solar PV system, the home produces enough electricity to allow the home to become zero-energy capable.
Make it affordable. Our entire philosophy is built on affordable sustainability. Bringing zero-energy capable homes to the masses sounds great in theory but it actually took years to figure out how to make this work for our builders, partners, investors and residents. This is what will really change the industry.
Eco-friendly homes have been around for years but more often than not, only in the custom built market. Perhaps the most exciting aspect of this project is that we are making it affordable with homes. The cost of the EcoSmart Product Package [keep in mind our package includes Bosch appliances] in a Whisper Valley home is $20-$35,000, about half of what it would cost if each home individually installed the components. Now, we are offering this EcoSmart Solution to other developers and builders around the U.S.
Partner with the best.  By collaborating with the best companies in the world to design, create and invest in the infrastructure and smart technology, we didn't have to reinvent the wheel. They are already leaders and innovators in their space and offer the latest technologies to our homeowners.
We use Bosch geothermal heat pumps to heat and cool the house without noisy HVAC units outside. For the underground geothermal piping, EcoSmart is using a PEX-A piping product, which is a premium product of our partner REHAU.  Bosch will equip homes in Whisper Valley with heat pumps, hot water systems and quiet, premium design appliances.
Geo-Enterprises oversees both the design and reliable installation of Whisper Valley's geothermal loop system and heat pumps. Over the years, Geo-Enterprises has installed more than 10,000 geothermal systems for various applications including the Olympic Stadium in Beijing.
FRE Renewable Solutions designed and will install the solar PV systems. The company utilizes advanced silicon crystal or thin film solar modules and state-of-the-art equipment to convert the sun's rays into electricity on a long-term basis, providing lasting, renewable energy.
Google Fiber's involvement in the Whisper Valley project is its first partnership with a large-scale master-planned community during construction. Google Fiber installed the trunk line in the community with super-fast 1 GB service. Every home in Whisper Valley will also include smart home technology from Google Nest.
Offer green financing. This eliminates the upfront cash payment barrier that limits most first and second-time homebuyers from owning energy efficient products. Buyers can finance the initial investment and roll it into their green mortgage or finance it through EcoSmart with zero down and no qualifying for the energy and technology package. The fixed monthly payment can be offset by the energy savings, resulting in little or no increase in the monthly payments for the homeowner.
Take a holistic approach. We looked at everything, and I mean everything to make sure we were providing a truly sustainable product. From the foundation to home appliances to mobility, we examined every aspect of our community. We added an organic farming element, fitness center, heated pool, pedestrian trails and tons of open space for meditation and reconnection with nature. The result is a better product for our residents to enjoy a healthy and environmentally friendly lifestyle while reducing the carbon footprint.
Axel Lerche is CEO of EcoSmart Solution, a subsidiary of Taurus Investment Holdings, the developer of the $2 billion Whisper Valley project in Austin, Texas.
Save