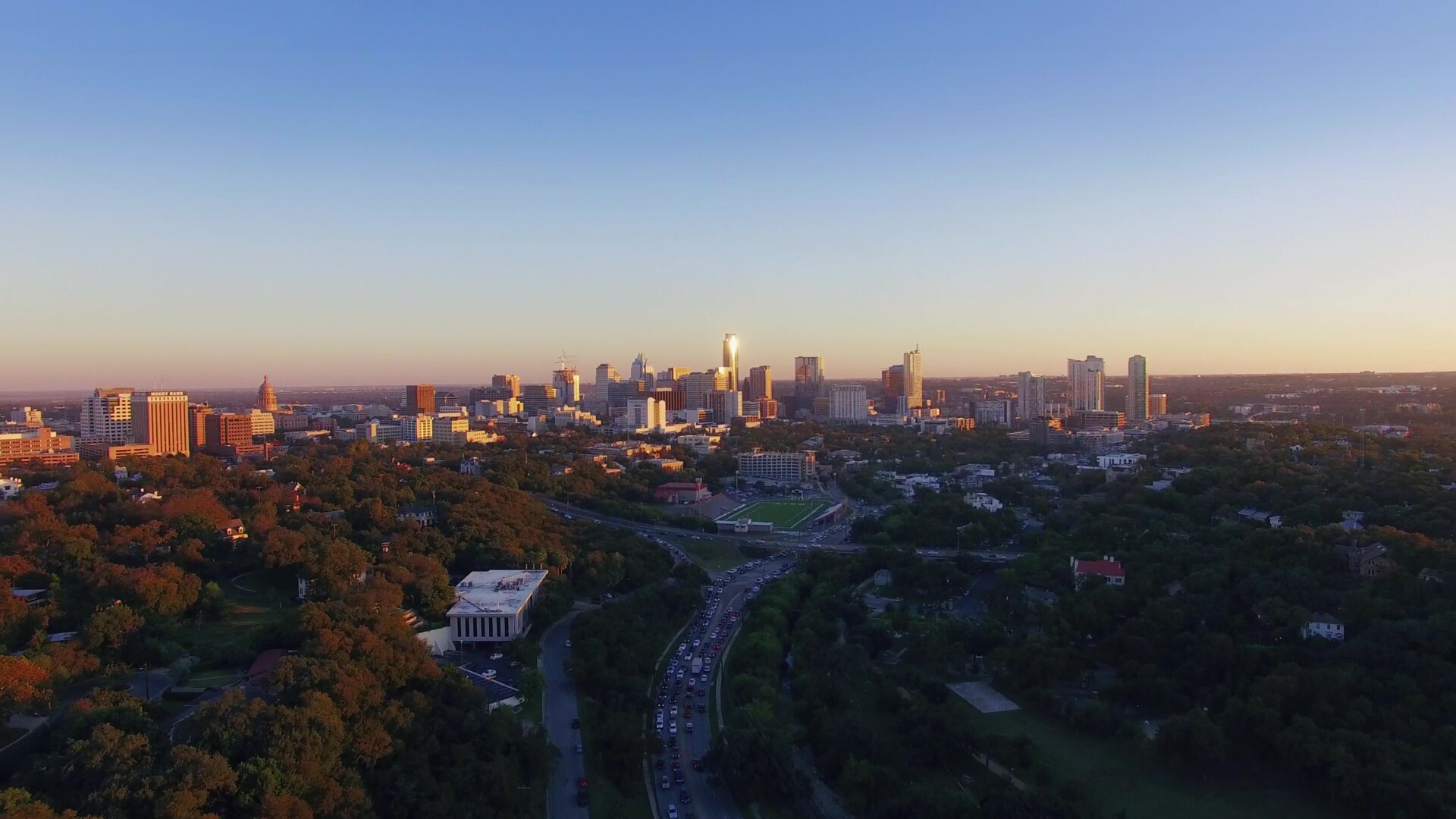 Austin Among 'America's Biggest Boomtowns'
Austin is named among the fastest-growing cities in the nation in a new study ranking "America's Biggest Boomtowns."
Coming in at No. 7, Austin-Round Rock-Georgetown is the only Texas metro area named to Checkr's list, which determined "Boomtown Scores" through various factors including the growth rates for the population, workforce, housing, and GDP, as well as the rates of unemployment and poverty.
Evaluating all 381 U.S. metro areas, Checkr analyzed data from various sources including the Census Bureau and the Bureau of Economic Analysis. The report identifies "boomtowns" as cities that experience rapid economic growth and development within a relatively short period.
Austin's tech- and business-friendly climate boosted the Capital City's Boomtown Score.
"Boomtowns typically attract large numbers of people seeking employment and entrepreneurial prospects, leading to a rapid expansion of infrastructure, housing, and services to accommodate the growing population," the report notes.
Booming Real Estate Market
Austin was also recently ranked No. 3 among the nation's most active real estate markets in the last decade. This report indicates the metro is expected to grow 13.55 percent in the next 5 years, swelling the population to more than 2.7 million people – the largest growth rate projected for any U.S. metro area.
Zero Energy Capable Living in Austin
If you're moving to Texas and searching for a new home in the Austin metro area, Whisper Valley is unlike any other Austin community thanks to our sustainable design. Our community features a GeoGrid™, a community-wide network of vertical and horizontal piping to draw on the clean, thermal energy of the Earth.
Every home is connected to the GeoGrid™ via ground source heat pumps, which provide heating, cooling and hot water while reducing consumption by up to 80 percent. All homes also utilize solar photovoltaic panels to turn the immense power of the sun into clean electricity.
Named 2023 Master-Planned Community of the Year at the Austin MAX Awards, Whisper Valley also showcases healthy living amenities, miles of trails, ample greenspace and an award-winning lifestyle program.
Ready to make your move to a sustainable Austin community? We invite you to discover new home opportunities in Whisper Valley. You can visit our community at 9400 Petrichor Blvd., situated just east of the SH-130 Tollway and only 15 miles from Downtown Austin.