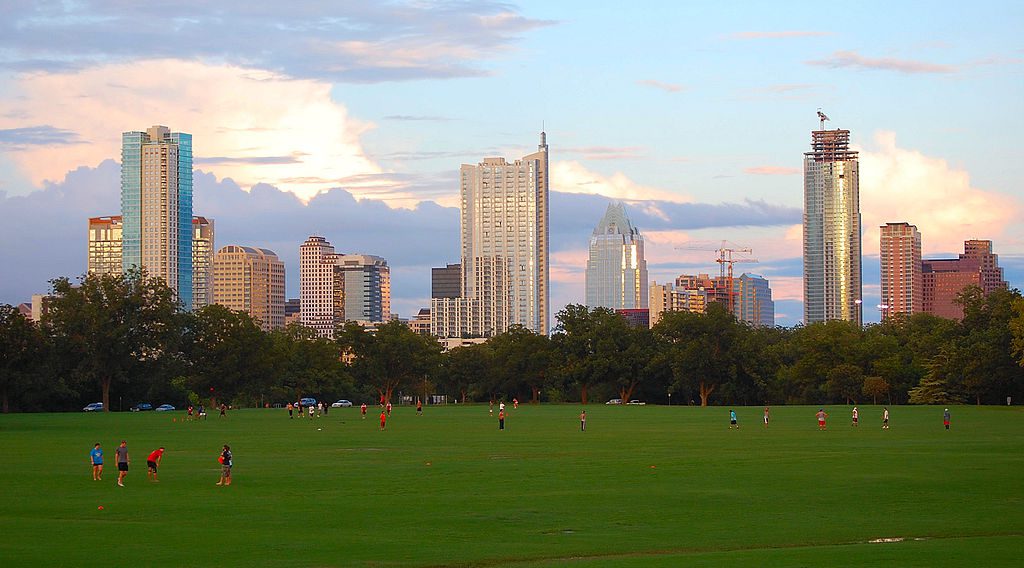 Austin Among 'Greenest Cities in America'
Austin is recognized on Wallet Hub's list of "Greenest Cities in America" thanks to the city's nationally-renowned green building efforts and its plan to achieve community-wide net-zero greenhouse gas emissions by 2050. Whisper Valley is proud to be a part of this goal as an Austin Energy Green Building 3-Star Project.
Wallet Hub analyzed environmental factors like air-quality index and greenhouse gas emissions, public transportation and miles of bicycle lanes, energy sources and lifestyle/green policies to determine the rankings of the 100 most populated cities in the U.S.
With more than 2 million people living in the Austin metro area, Austin boasts 5.113 LEED buildings per every 1,000 residents—the highest rate in the nation. Other highlights include .97 miles of bike lanes per every 10,000 residents and the percentage of city land designated as parkland: .145 percent for Austin.
While other Texas cities like Houston rank among the least eco-friendly cities, Austin is leading the way with green initiatives that promote a sustainable lifestyle. In Whisper Valley, we're pleased to further this effort by building zero-energy capable houses and offering green amenities including our geothermal-heated pool, planned 600-acre signature park and our community gardens growing organic food for homeowners.
"We are bringing a new product to the market that meets the budget and lifestyles of first and second time buyers and growing families as well as reducing the carbon footprint," said Douglas Gilliland, managing director of Whisper Valley developer Taurus of Texas, in an interview with Green Home Builder Magazine. "While some competitors are removing features to reduce costs in Austin, Whisper Valley is adding in more innovative technology and energy efficient systems and products."
If you're interested in sustainable housing and leading an eco-friendly lifestyle, contact Whisper Valley in East Austin today to learn about our available homes and lots. Served by two acclaimed Austin builders, Avi Homes and Pacesetter Homes, Whisper Valley is the blueprint for a new kind of master-planned community at the forefront of the green revolution.
Photo by LoneStarMike/Flickr