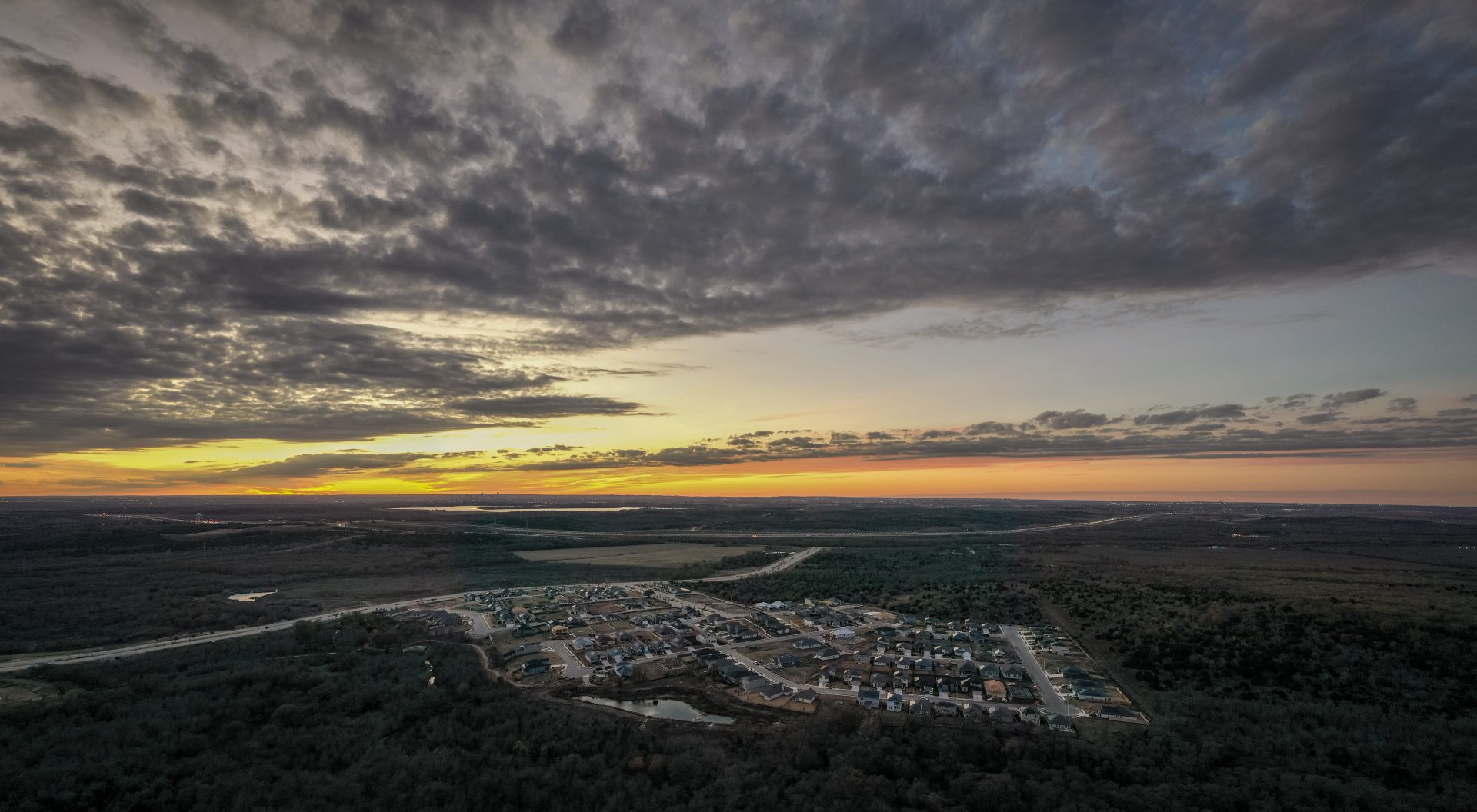 Photo Courtesy Jay Hubert
Austin Area Amenities Near Whisper Valley
Situated just east of the new SH-130 Tollway, Whisper Valley is located in a rapidly developing area with convenient access to top employers and Austin area amenities! Today on the blog, we're highlighting what's near Whisper Valley to help homebuyers get familiar with our ideal location.
Downtown and Top Employers
Austin is being called the next Silicon Valley – or "Silicon Hills." With startups and top tech talent flocking to the Capital City, the tech industry is blossoming and shows no signs of slowing down.
Whisper Valley is only 25 minutes from Downtown Austin and 15 minutes from the Dell and Samsung corporate campuses. Another top tech employer, Oracle, is located 25 minutes away from Whisper Valley.
For the traveling entrepreneur, Whisper Valley is also situated only 15 minutes from the Austin Bergstrom International Airport.
Austin Area Amenities
East Austin is one of Austin's fastest growing neighborhoods, and Whisper Valley is proud to be located just 20 minutes away from all the fun. Enjoy fabulous eateries, boutiques and discover the rich history and culture everywhere you look in this eclectic neighborhood.
Austinites are all about the city's music and dining scene. Whisper Valley is just 23 minutes from Austin's beloved South Congress district, which features amazing restaurants, unique boutiques and vintage shops, bars and live music.
The Domain is another Austin hot spot, featuring more than 100+ stores and restaurants. Just 30 minutes from Whisper Valley, you'll be within reach of the ultimate destination for fashion, luxury and family fun.
For the adrenaline junkie, Whisper Valley is 22 minutes from Driveway Austin Motorsports, a world-class motorsports training facility and race track venue. Circuit of the Americas offers Formula 1 racing and concerts and is situated 15 minutes south of our community!
Back to Nature
At Whisper Valley, we're proud to be located close to amazing parks and natural amenities! In fact, our planned 600-acre Whisper Valley Park will one day connect to two prized parks: Walter E. Long Metropolitan Park and East Metropolitan Park.
Walter E. Long Park is just 7 minutes away, and features a 1,200-acre lake for boating and fishing, as well as sand volleyball courts, picnic sites, trails and so much more. The city council is also considering plans for an elaborate expansion of the park, which would include a water sports zone, marina, event lawn, planetarium and a Ferris wheel!
East Metropolitan Park is also just 12 minutes from Whisper Valley. Featuring an 18-hole disc golf course, trails, soccer fields, basketball courts, sand volleyball, baseball fields, a swimming pool, picnic areas and so much more, there are so many opportunities to get out and enjoy nature at this wonderful park.
Zilker Metropolitan Park and Barton Springs Pool, two of Austin's most famous outdoor destinations, are just 30 minutes from Whisper Valley.
Now that you know about the exciting Austin area amenities near Whisper Valley, we invite you to visit our master-planned community to learn why it's such a great place to live! Featuring healthy lifestyle amenities and zero energy capable housing, Whisper Valley is unlike any master-planned community in Austin.
Visit our Discovery Center at 9400 Petrichor Blvd. Whisper Valley, TX 78653 or contact us today to receive more information.