Why You'll Love Living in an Austin Master-Planned Community
If you've started your search for a new home in Austin, you know there are dozens of neighborhoods and locations to choose from. It can be overwhelming to narrow down all the options, so that's why we're featuring some of the many benefits of living in an Austin master-planned community like Whisper Valley on our blog.
Convenient Commute and Urban Living – Without the Price Tag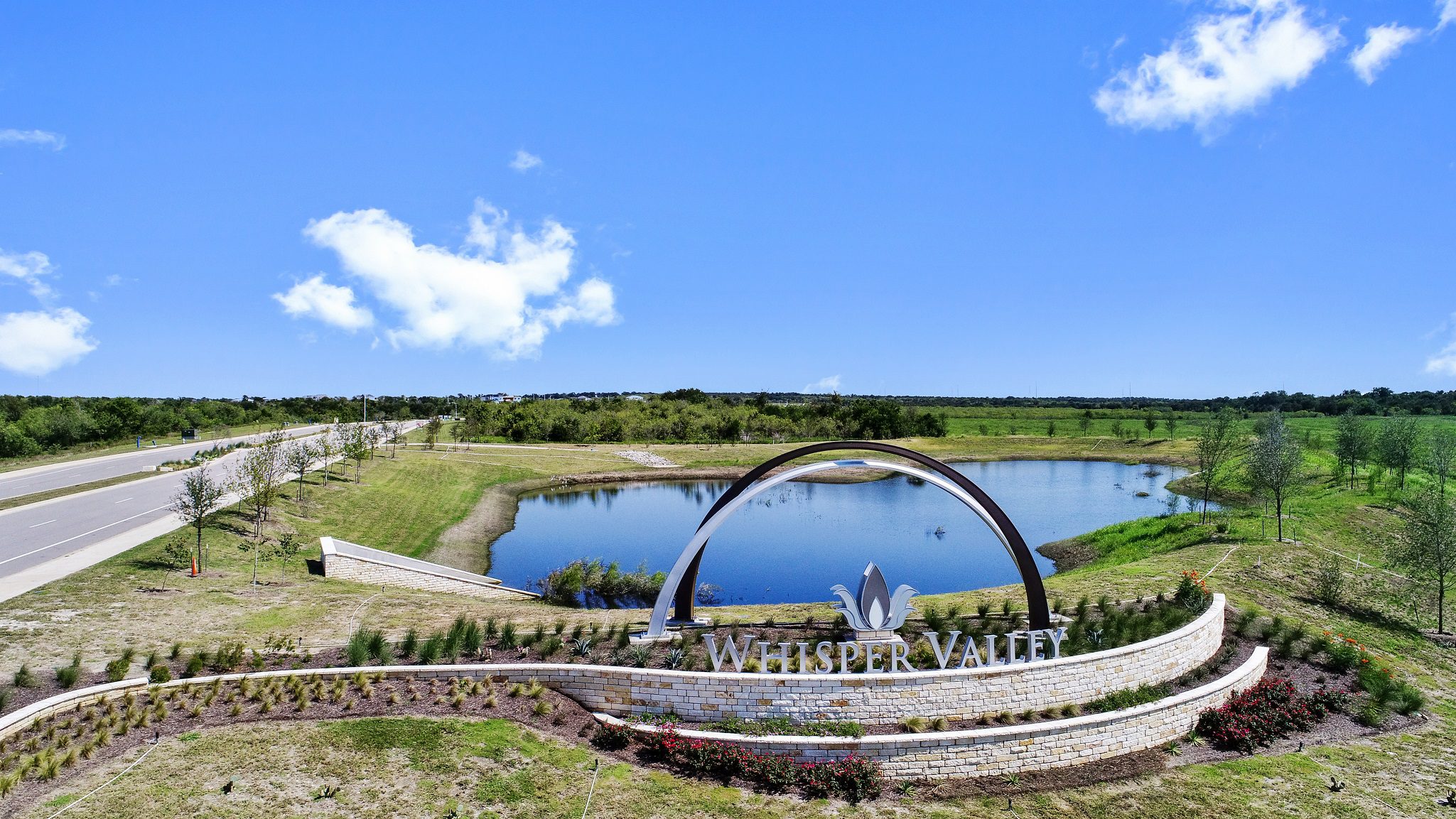 Many Austin master-planned communities like Whisper Valley are located just outside of the bustle of the city with convenient commuting options close to major employment centers.
Whisper Valley is located in East Austin along SH 130, just 10 miles away from Austin-Bergstrom Airport and less than 20 miles from Downtown Austin. Featuring brand-new, zero-energy capable homes and amazing healthy living amenities, Whisper Valley offers affordability not typically found within the city of Austin itself.
For Millennials who love the live-work-play lifestyle of the city, Whisper Valley's master plan includes planned retail with neighborhood services, restaurants and commercial. In the future, there will also be two Del Valle ISD school sites, a transportation hub and a fire station.
Access to Nature and Amazing Amenities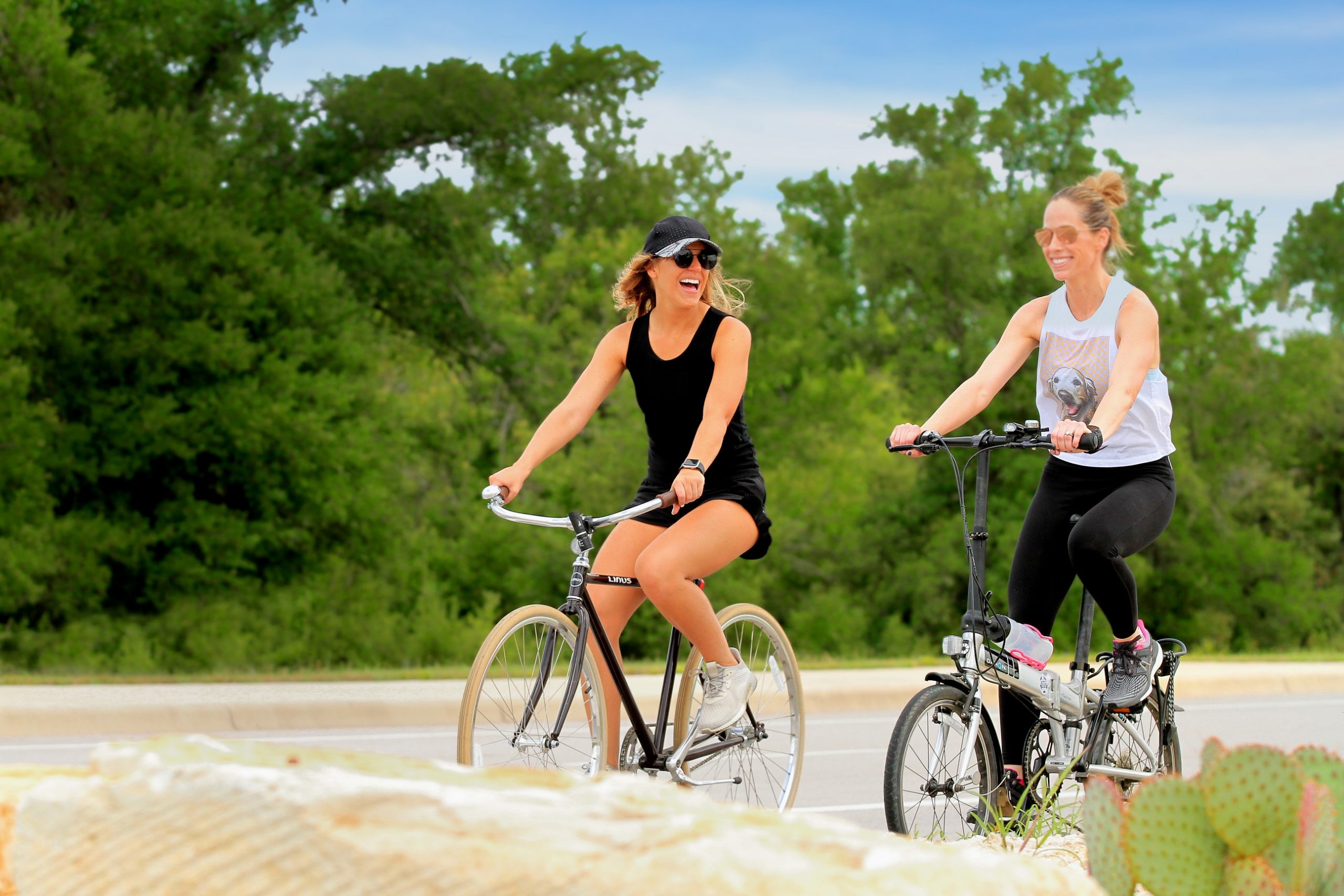 While the city of Austin offers many beautiful parks and trails, the cramped aspect of city living can leave many craving more space and access to nature. Whisper Valley showcases natural amenities unlike any other Austin master-planned community, including an organic community garden, trails, 700 acres of green space and new parks underway, including a dog park and a 600-acre signature Whisper Valley Public Park, which will also feature trails eventually connecting to East Metropolitan Park and Walter E. Long Park.
Additionally, Whisper Valley showcases a state-of-the-art Discovery and Amenity Center featuring a Bosch Show Kitchen, fitness center, resort-style pool, event room and a Tesla Destination Charging connector.
A full-time lifestyle director also hosts a wide variety of community events, cooking and nutrition classes, fitness programs and holiday celebrations to connect families with their neighbors.
Builder and Home Choices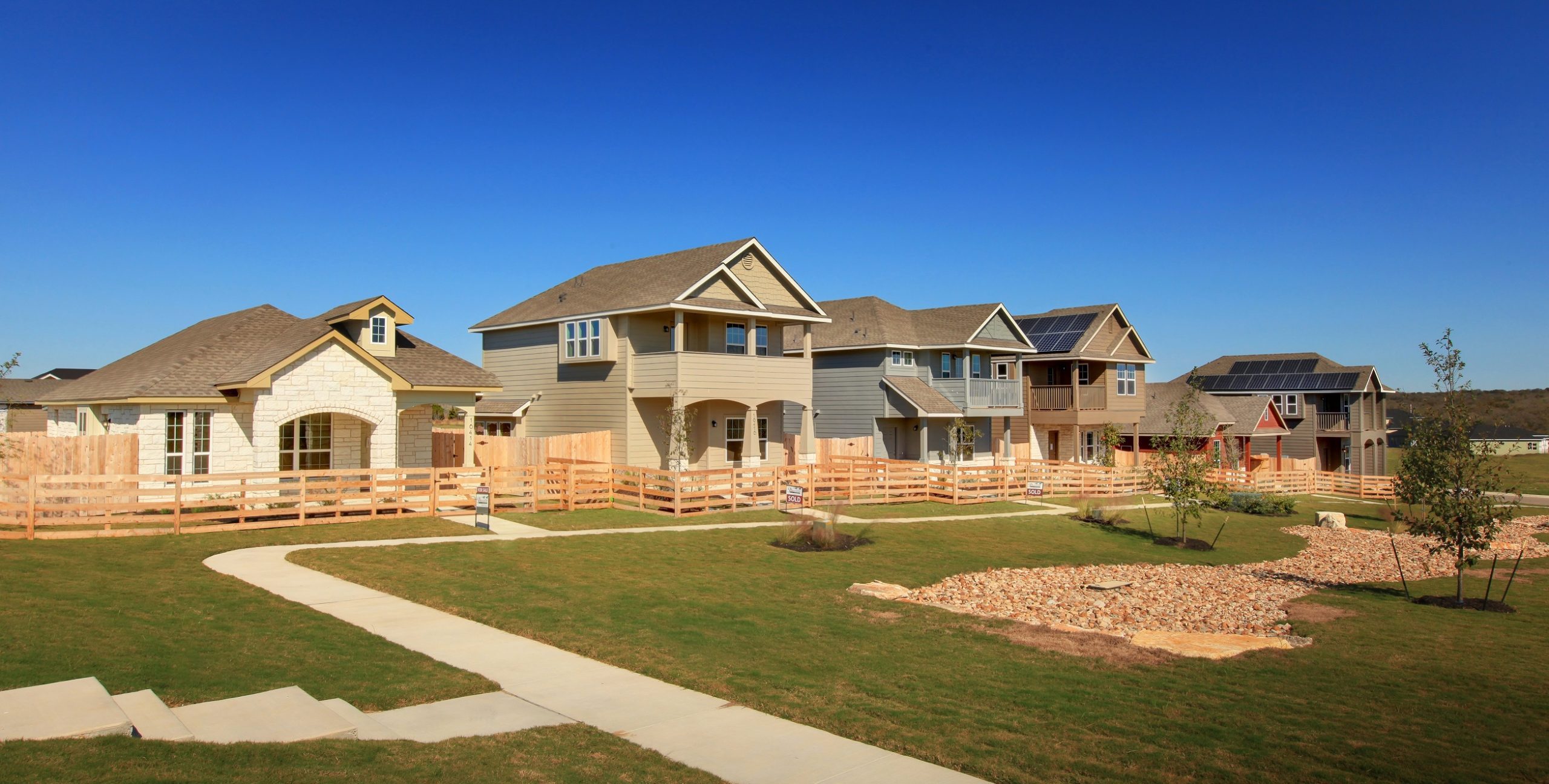 When you choose to live in an Austin master-planned community like Whisper Valley, you have several high-quality builders to choose from, each offering a variety of floor plans and price ranges.
Whisper Valley's builder lineup includes Buffington Homes, GFO Home, Pacesetter Homes, Avi Homes and AHA Dream Homes. From duplexes and triplexes to homes on 50 and 60-foot lots, single-story and two-story options… you're sure to find a builder in Whisper Valley who can help you craft your dream home.
Unlike any other Austin master-planned community, all of Whisper Valley's homes are zero-energy capable and feature a geothermal heating and cooling system utilizing heat pumps to reduce energy consumption by 65 percent, as well as solar panels to generate additional electricity.
These EcoSmart homes are connected by an innovative GeoGrid to maximize efficiency and achieve zero-energy capable energy bills. Additionally, Whisper Valley homes feature smart home technology by Nest and Google and high-performance kitchen appliances by Bosch.
Sense of Community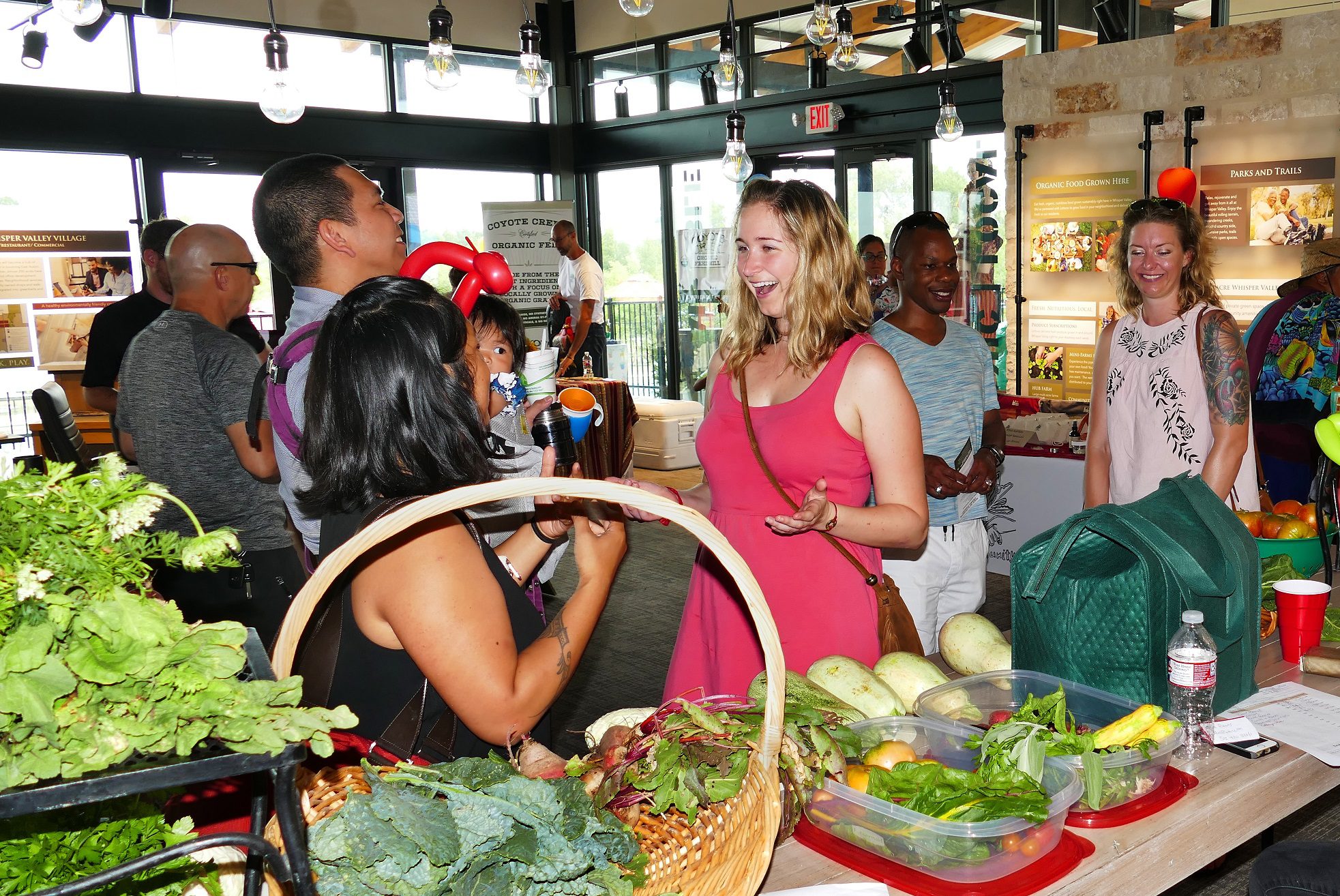 One of many homeowners favorite parts about living in an Austin master-planned community like Whisper Valley is the sense of belonging they feel in this type of neighborhood. From planned social events and activities, including Whisper Valley's pizza roulette parties, fitness classes and volunteer days in the garden, you're not only able to meet your neighbors, but you're also forging friendships in a place you'll love coming home to every day.
There are so many reasons why you'll love living in an Austin master-planned community like Whisper Valley! To learn more about our community and homes, visit our Discovery Center at 9400 Petrichor Blvd. Whisper Valley, TX 78653, or contact us today.