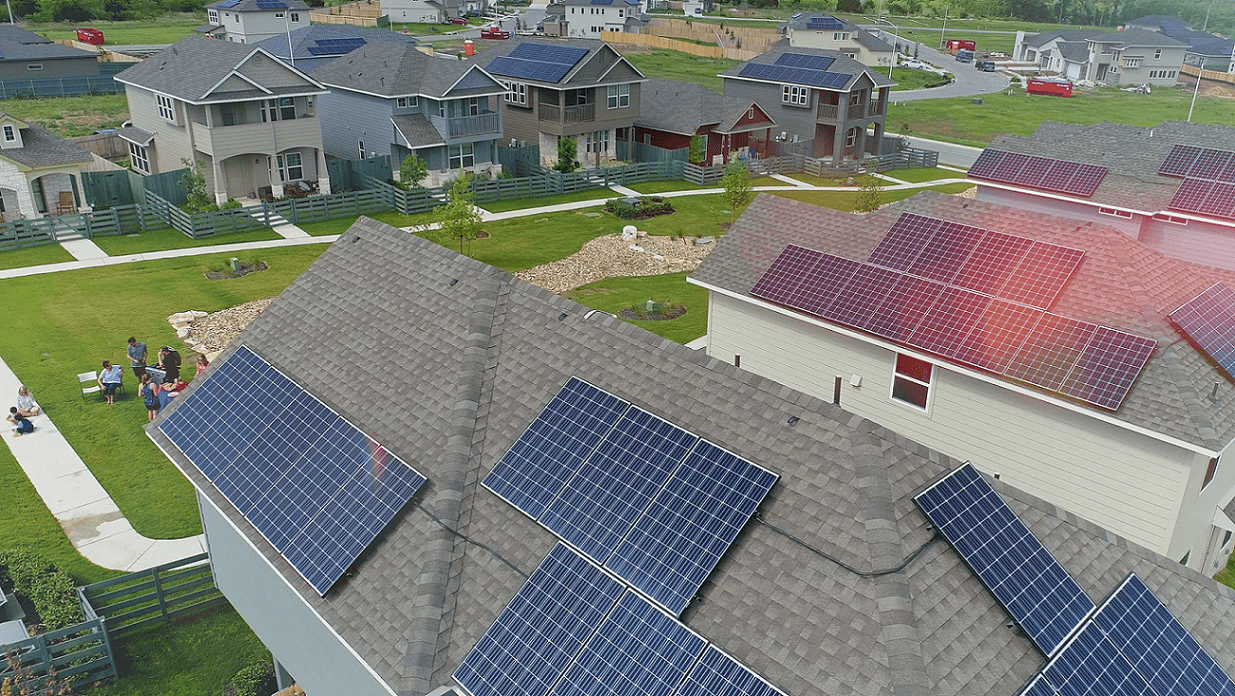 The Benefits of Living in a Sustainable Community
If you're trying to reduce your carbon footprint, one of the biggest impacts you can make in your lifetime is living in a sustainable community. In fact, there are many benefits to living in a sustainable community that might not have crossed your mind.
Whisper Valley is an environmentally-conscious community in East Austin featuring zero-energy-capable homes powered by renewable energy sources: the natural heat from the earth and the sun. Read on to find out just a few of the many reasons why you should choose a sustainable community.
Save Money
The mission of a sustainable community like Whisper Valley is to help protect the Earth by using renewable energy to power our homes and community. Our EcoSmart homes in turn help homeowners save money on their utility bills, and for those who practice good energy behavior, achieve zero-energy-capable living.
Whisper Valley homes utilize a geothermal loop system and ground source heat pumps to save up to 65 percent on typical monthly energy consumption, combined with Solar PV to generate electricity. Our homes also have a Home Energy Rating (HERS rating) typically ranging from the mid-teens to mid-20s, compared with most new Austin homes that commonly have HERS ratings in the 60s.
Live Healthier
Part of living in a sustainable community is achieving a healthier lifestyle. Healthy living amenities are a huge part of Whisper Valley. We are proud to grow organic produce right in our own community gardens. Our farm manager, Zach, and his team work with community volunteers to grow a wide variety of crops.
Whisper Valley also features many exercise opportunities including an on-site fitness center, parks and trails. Our yoga teacher, Pree, leads yoga classes in our community, and we've also hosted numerous healthy cooking classes in the Bosch Show Kitchen within our community Discovery Center.
Connected Community
When you live in a sustainable community, you'll want to spend more time outdoors enjoying nature. Whisper Valley provides many opportunities to get out and meet your neighbors, including social events and activities organized by our community manager.
Hit the beautiful trails in Whisper Valley or take your furry friend to our dog park. Our community features nature trails along wooded creeks, rolling green space and a planned, 600-acre signature park. Our trails will also eventually connect to the nearby East Metropolitan Park and Walter E. Long Park.
Quality of Life
Escape the congested city and improve your quality of life when you live in a sustainable community like Whisper Valley! Our community is located in East Austin along SH 130, just 10 miles away from Austin-Bergstrom Airport. We offer a convenient commute to major employment centers while also embracing the quieter, slower pace of life outside the city.
If you're ready to make your move to a sustainable community, we invite you to visit Whisper Valley. Our community Discovery Center is located at 9400 Petrichor Blvd., or, you can call us at 512-710-3799 for additional information.