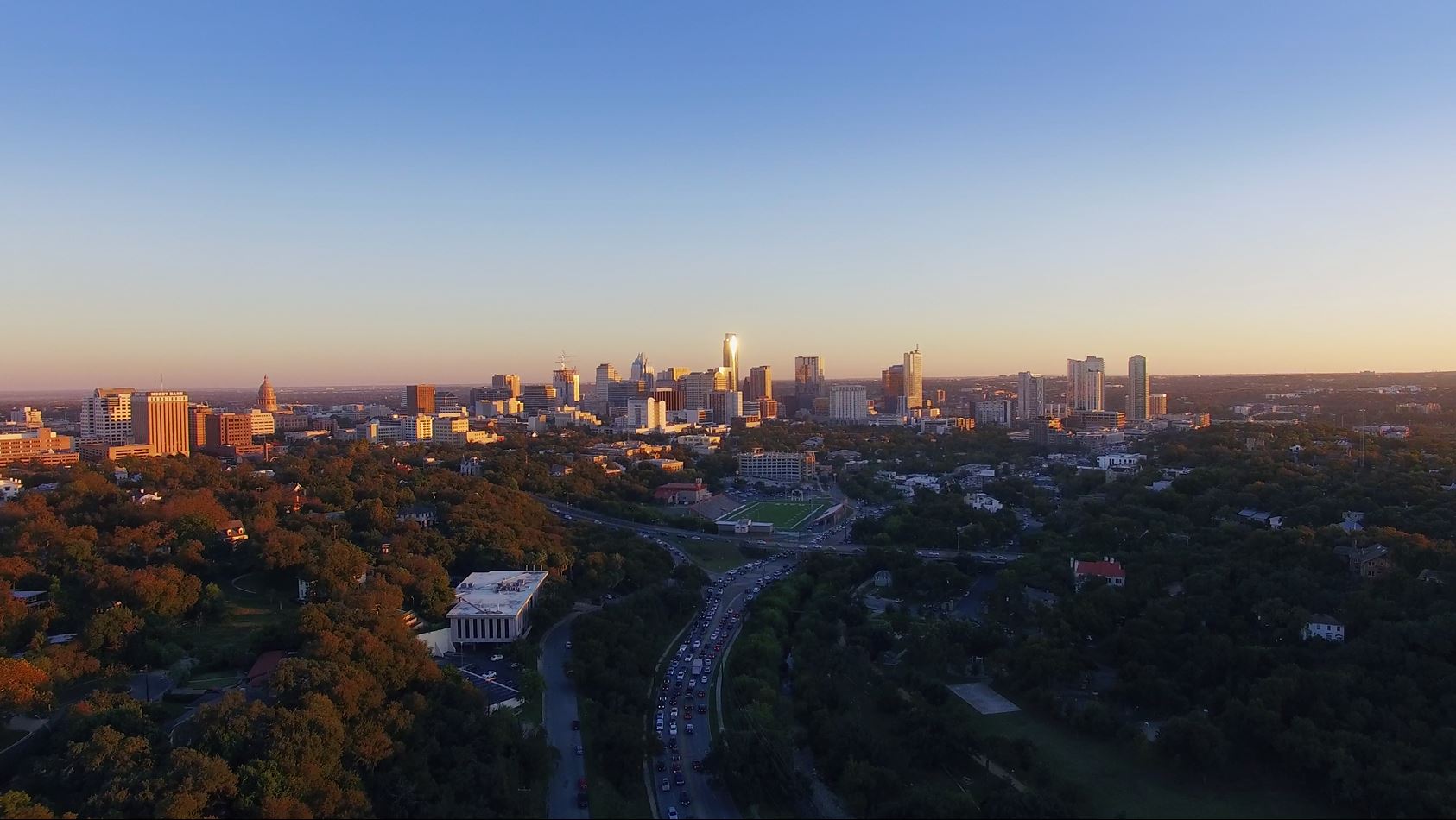 Big Tech Companies Near Whisper Valley
The Austin tech scene has grown tremendously in recent years with major companies relocating from California and calling "Silicon Hills" home. Oracle and Tesla announced plans to move to Austin in 2020, and Samsung recently revealed plans to build a new chip-making facility in nearby Taylor, Texas.
Whisper Valley's key location moments from Downtown Austin, Austin-Bergstrom Airport and several big tech companies is a major advantage for new employees moving to the area.
Tesla Gigafactory and SpaceX
Less than 10 minutes away from Whisper Valley, Tesla announced the Texas Gigafactory in 2020. Currently under construction, the facility will produce the Model 3, Model Y and the company's highly-anticipated Cybertruck, an electric pickup. Tesla will also build its Semi tractor at Giga Texas.
Back in October, Tesla CEO Elon Musk indicated Tesla would also move its headquarters to Austin. According to a Dec. 1 SEC filing, Tesla, Inc. has officially relocated its corporate headquarters to the Gigafactory.
Musk's aerospace company, SpaceX, is also planning to build a new factory adjacent to the Gigafactory. The company's website indicates the facility will manufacture devices such as Starlink dishes, WiFi routers and mounting hardware.
Samsung
15 minutes from Whisper Valley, Samsung's Austin Semiconductor manufacturing facility employs about 10,000 people and is currently the company's only semiconductor fabrication plant located outside Korea.
Samsung recently announced plans to build an even larger chip-manufacturing plant about 30 minutes away from Whisper Valley in Taylor, Texas. According to Samsung, the corporation expects to invest approximately $17B in the facility, which is anticipated to create more than 2,000 high-tech jobs directly and thousands of related jobs once the facility is in full operation.
Dell Technologies
Whisper Valley is 20 minutes away from Dell Technologies' corporate headquarters in Round Rock. The tech company boasts about 13,000 employees in Central Texas, making it one of the largest private employers in the Austin metro area. Dell is also ranked 28th on the 2021 Fortune 500 rankings of the largest U.S. corporations by total revenue.
Apple
Apple will open a new, $1B campus in North Austin in 2022. Situated 25 minutes from Whisper Valley at West Parmer Lane and Dallas Drive, the campus will initially house 5,000 employees, with the capacity to grow to 15,000.
The tech giant has maintained a presence in Austin since 1992. Apple currently employs approximately 7,000 employees in the city.
Intel
About 26 minutes from Whisper Valley, Intel's Austin facility is a research and development center with close to 1,800 employees. ​The Austin site is focused on supporting innovations in cloud computing, 5G connectivity, memory and programmable solutions.
Facebook
Social media giant Facebook has maintained a presence in the Capital City at the 300 W. 6th Street tower in Downtown Austin since 2010. This year, Facebook announced it will add more space to its office inside the tower, which is about 22 minutes away from Whisper Valley.
The Austin Business Journal also reports Facebook has leased a 32,000-sq.-ft. warehouse space in at the Heatherwilde 45 industrial development in Pflugerville, which is about 20 minutes from Whisper Valley!
The company has more than 2,000 employees in Austin.
Oracle
In 2020, software-company Oracle announced it would relocate its corporate headquarters from California to Austin. Oracle currently has an Austin campus which employs an estimated 2,500 people. The campus is about 25 minutes away from Whisper Valley.
Oracle may also purchase nine acres of land on South Lakeshore Boulevard next to its current headquarters. In the November 2021 election, Austin voters approved Proposition B, which allows the city of Austin to trade the nine acres of parkland in exchange for 48 acres farther down the Colorado River.
The deal is not yet final, but Proposition B now opens up a public bidding process for Oracle to submit a proposal for the land, according to KVUE.
High Tech Homes in Whisper Valley
Do you not have to worry about commuting since you're working remotely? Every home in Whisper Valley is prewired for the blazing speeds of Google Fiber internet service. If you work from home, you'll enjoy the ultra-fast 1GB per second speed Google Fiber and have access to plenty of bandwidth for surfing, gaming and watching HDTV.
Whisper Valley homes are future-ready, equipped with smart home appliances including Nest Learning Thermostat, Nest Hello, Nest x Yale Door Lock and Google Home Hub. These products are designed to help homeowners manage their homes with ease from their smartphone and keep tabs on personal energy behaviors.
Every home is also pre-wired for Level 2 electric vehicle charging stations. Homeowners can opt to install this system in their garage, which can charge their electric vehicles 3-5 times faster than a 120 VAC standard outlet.
Austin is emerging as the new technology hub of the nation, and when you live in Whisper Valley, you're just moments from all of the action. To receive more information about our net zero energy capable homes and our eco-friendly community, contact us today.