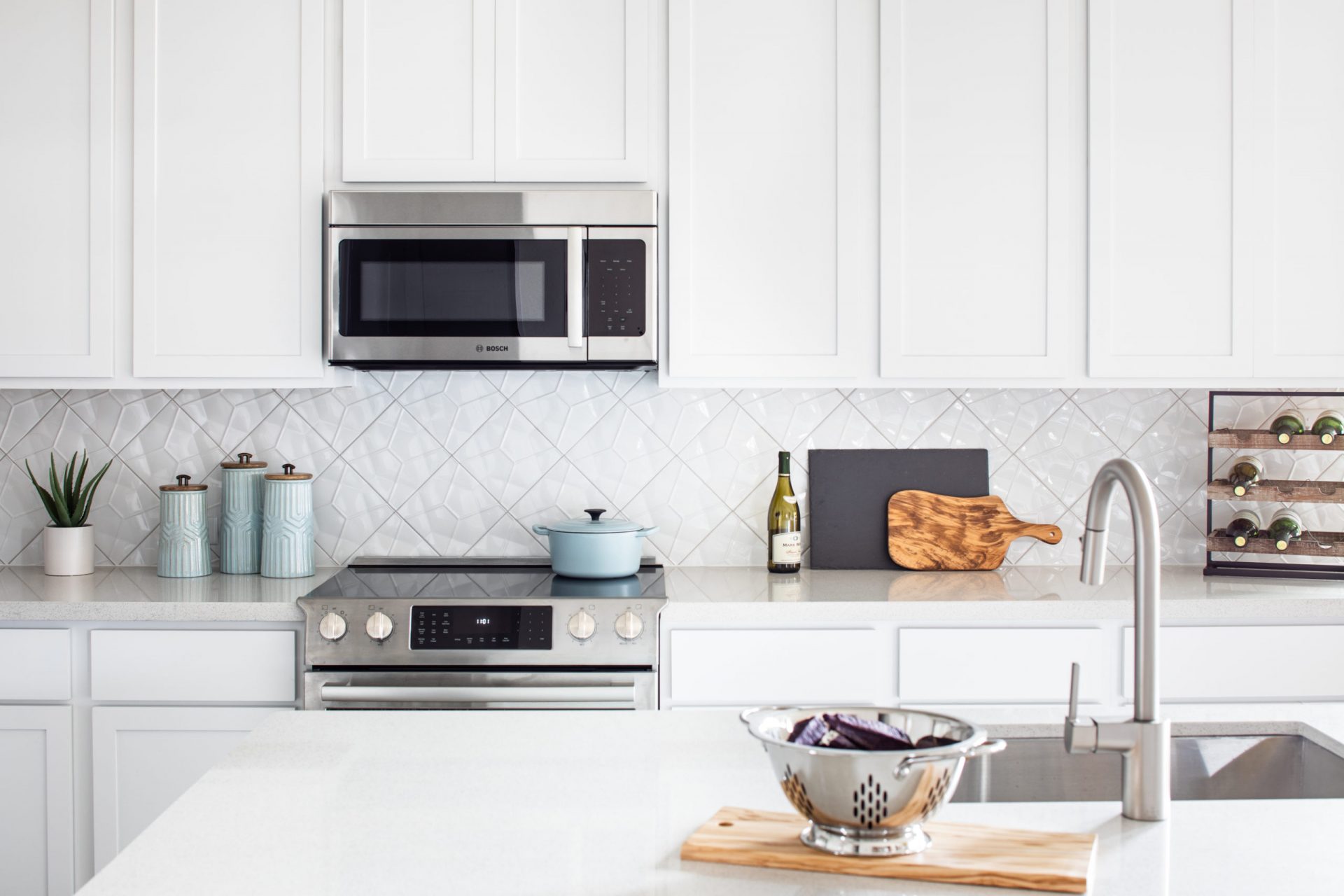 Eco-Friendly Organization Tips for Your Home
Spring cleaning is upon us! Take your housework a step further by committing to a more sustainable home environment. If you're ready to get your home in shape but aren't sure where to start, check out Whisper Valley's eco-friendly organization tips for your home.
Eco-Friendly Storage
If you're itching to get your closet or office in shape, instead of opting for plastic storage containers, there are plenty of sustainable, reusable choices you can make instead. Shoe boxes can be decorated to serve as storage for office and school supplies. Clean glass food jars also make great storage solutions for cooking ingredients, craft supplies, pens and even makeup brushes. Check out these Mason jar storage ideas!
For larger storage needs, you can repurpose wooden wine and fruit crates to store toys, books and other clutter in your living room. These crates are even great for shoes and umbrellas near the front door!
Go Reusable
Do you find yourself using a lot of paper towels for messes and cleaning? Cut down your waste by keeping a stack of dish cloths in an easily accessible kitchen cabinet or drawer.
Instead of paper plates and plastic cups and utensils, invest in eco-friendly, reusable options including linen napkins, a stainless steel straw, bamboo cutlery set, glass food storage containers, a stainless steel water bottle and sustainable sandwich bags.
End Paper Junk Mail
Even when you recycle your junk mail, you'll often notice the same publications will continue to send the same unwanted catalog. To stop receiving these unnecessary paper products, you'll need to take the extra step of searching for the customer service number listed in the flyer – or Googling for the number if all else fails.
If only it were as easy as unsubscribing from an email list! While it will take a bit more effort, you can tackle this project by saving your junk mail in an easy-to-see bin, calling each company when you have time and then recycling the flyer after you've unsubscribed. You can also sign up with non-profit CatalogChoice to help keep your address off many affiliated lists.
Save and Organize Gift Bags
Unfortunately, many gift bags, tissue paper and wrapping paper cannot be recycled in your blue bin. However, that doesn't stop you from reusing a gift bag you received for the next birthday party or holiday! Designate a spot in a linen closet or drawer for storing bows, tags, tissue paper, boxes, paper, bags and much more. Not only will you reduce paper waste but you'll also save money!
Recycle – In More Rooms
Make recycling more convenient for your family by setting up recycling bins in other areas of your house besides the kitchen. Small bins in the bathroom will help loved ones remember to recycle the toilet paper roll and empty product bottles. Recycling bins in the office will help you make sure used paper winds up in the right spot.
The day before recycling day, enlist help from the family to gather all the bins to dump into your larger blue bin.
Green Cleaning
Go beyond eco-friendly organization by also investing in green cleaning products. Fill a sustainable storage bin with rags, baking soda and vinegar, old cloths for dusting and your other favorite green products. Keep this bin under the kitchen sink for quick access.
We hope our eco-friendly organization tips help you on your March 2021 spring cleaning journey. Let us know how you are making your home more environmentally-responsible by sharing your tips with us on our Whisper Valley Facebook, Twitter and Instagram pages.