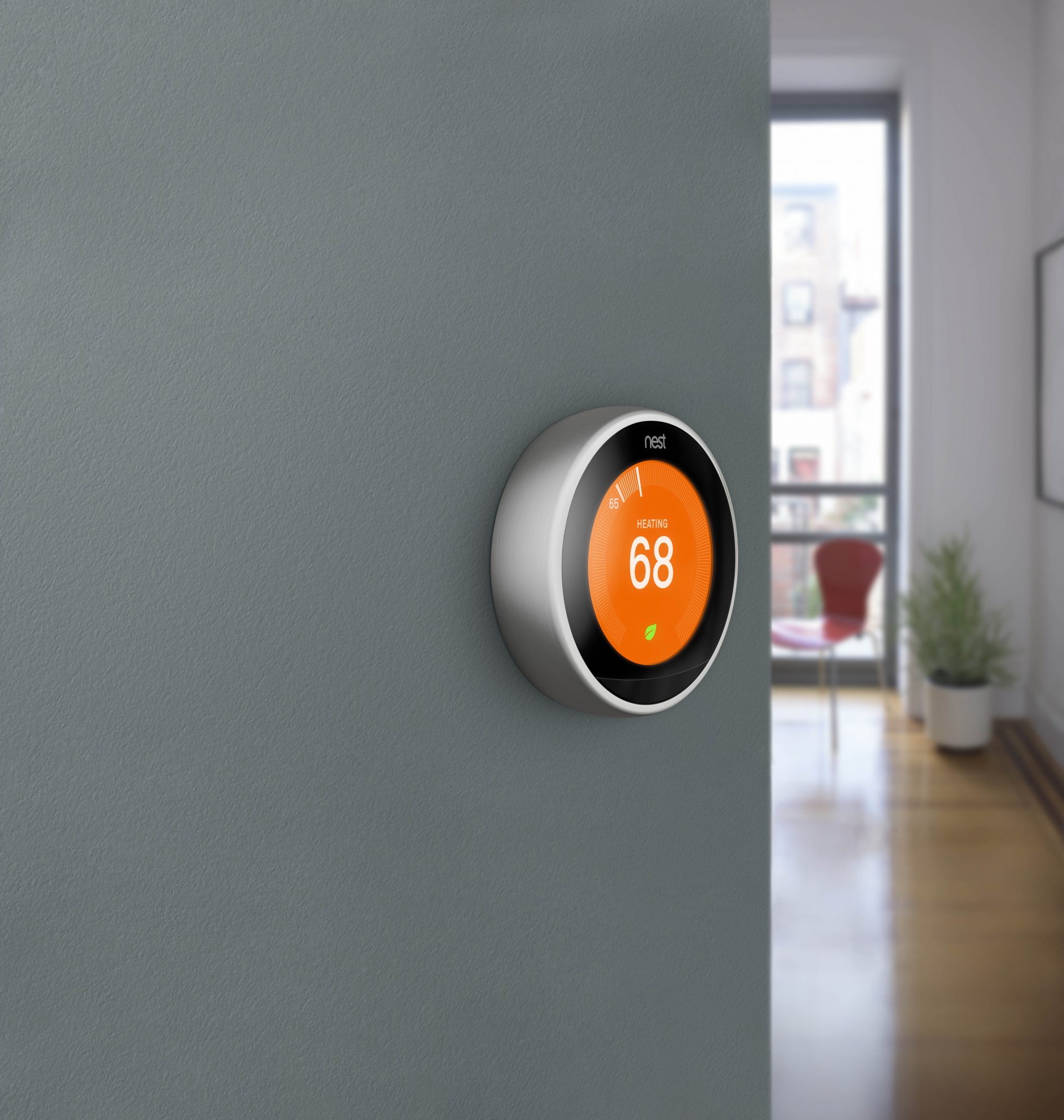 EcoSmart Product Highlight: Nest Learning Thermostat and Google Nest Hub
Whisper Valley recently announced a new lineup of home automation products in the EcoSmart Solution package that come standard in every new home. Home automation technology is becoming more advanced and is constantly evolving, so we're featuring these new products on our blog today to help homebuyers understand how the EcoSmart package can help them monitor their personal energy behaviors in their new Whisper Valley home.
Read on to learn more about two of these new products, the Nest Learning Thermostat and Google Nest Hub, and how can they can be used in your new Whisper Valley home.
Nest Learning Thermostat
The Nest Learning Thermostat is truly a game changer when it comes to monitoring your personal energy behavior and utility cost savings. This device is designed to learn from you and program itself.
You can set your ideal temperatures while you and your family members are home and the Nest Learning Thermostat automatically adjusts the temperature after you leave. You can also change the temperature from anywhere using your phone, tablet or laptop.
If you're aiming to cut utility costs, the Nest Leaf icon appears when you choose a temperature that saves energy. You can also check your Energy History on your phone to see how much energy you use and why.
Google Nest Hub

The Google Nest Hub is your motherboard for managing home automation products in your Whisper Valley home, allowing you to monitor and control your Nest Learning Thermostat, Nest x Yale Lock and your Nest Hello video doorbell, as well as any other automation devices you set up in your home, including lighting, your TV and more than 5,000 other smart devices.
The device combines a tablet display with a speaker and is powered by the Google Assistant. Ask questions and give commands simply by saying, "Hey, Google." Stream music, watch YouTube videos, check the weather and peruse your auto-updating Google Photos gallery and Home View, which shows your entire smart home at a glance.
We hope these overviews of the Nest Learning Thermostat and Google Nest Hub help you understand how these new home automation products will function in your new Whisper Valley home! We'll continue exploring the other new home automation products on our blog this month. Stay tuned to our website, Facebook, Twitter and Instagram for updates.