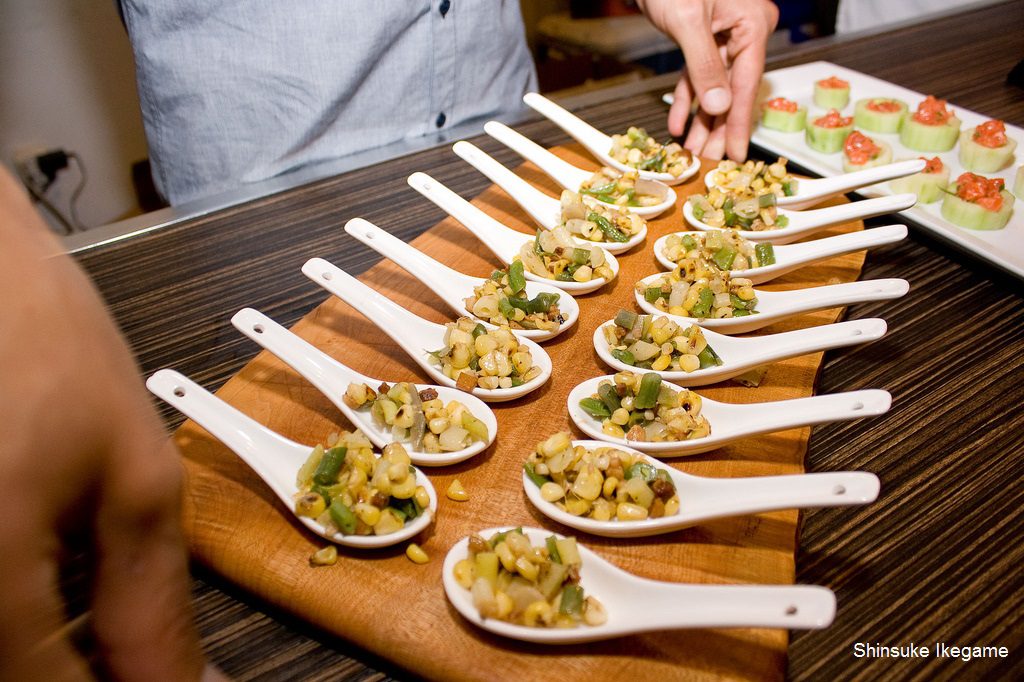 Farm to Table Restaurants to Try in Austin
Austin, TX is often called the food truck capital of the nation, but it's also known for its array of restaurants touting organic menus. The farm to table movement promises locally grown, locally sourced produce and meat, ensuring a fresh and satisfying dining experience. Residents of Whisper Valley in East Austin will be able to explore some of the best, up-and-coming farm to table restaurants in Austin!
Odd Duck

1201 S. Lamar
www.oddduckaustin.com
Zagat review: "At his Zilker brick-&-mortar revival of his original trailer, Barley Swine chef Bryce Gilmore is once again wowing diners thanks to an inventive farm-to-table menu of New American small plates with a strong focus on local ingredients, plus excellent cocktails and a thoughtful list of beer and wine; the wood and steel environs are chic yet comfortable, and include a patio that screams 'drink here all day!'"
Dai Due Butcher Shop & Supper Club

2406 Manor Rd
www.daidueaustin.net
Zagat review: "Chef Jesse Griffiths continues his dedication to all things local at this Cherrywood American, a brick-and-mortar that's cooking with his signature farmer's market offerings (down to the olive oil and honey), also available at the on-site butcher shop; the menu might include smoked pork chop or a venison ceviche tostada, served with Texan wine, of course, in a spacious-yet-homey interior with exposed brick and natural woods."
Eden East

755 Springdale Rd
www.edeneastaustin.com
Zagat review: "Chef Sonya Cote of East Side Showroom continues her commitment to local, farm-fresh food at this homey New American restaurant housed at Springdale Farm, offering a five-course dinner menu Friday and Saturday that changes weekly and a seasonal brunch. Guests dine alfresco under a tent construction beside a 1920s farmhouse and can BYOB."
Wink Restaurant

1014 N Lamar Blvd
www.winkrestaurant.com
Zagat review: "This 'wonderful little oasis tucked away in a nondescript location' is known for innovative farm-to-table New American dining with a fantastic tasting menu and an incredible wine list; decor is a bit lacking and some find it a bit pricey, but it's still a destination for special occasions and date nights; P.S. closed Sundays."
East Side Café

2113 Manor Road www.eastsidecafeaustin.com
Zagat review: "A Cherrywood fixture, this early locavore enterprise prepares amazing American cuisine from fresh vegetables grown in the garden out back and other locally sourced ingredients; the charming old bungalow offers a cozy environment that works for family meals, but it's also romantic enough for date night."
Whisper Valley in East Austin is an environmentally-friendly, 2,000-acre master-planned development committed to sustainability, affordability and cutting-edge technology. Every home will come pre-wired with Google Fiber 1 GB ultra-high speed internet, BOSCH kitchen appliances and ultra-efficient geothermal heat pumps, a state-of-the-art Rehau thermal system, Nest smart home technology and much more. All of this in homes that are affordably priced! Visit www.whispervalleyaustin.com for more information.