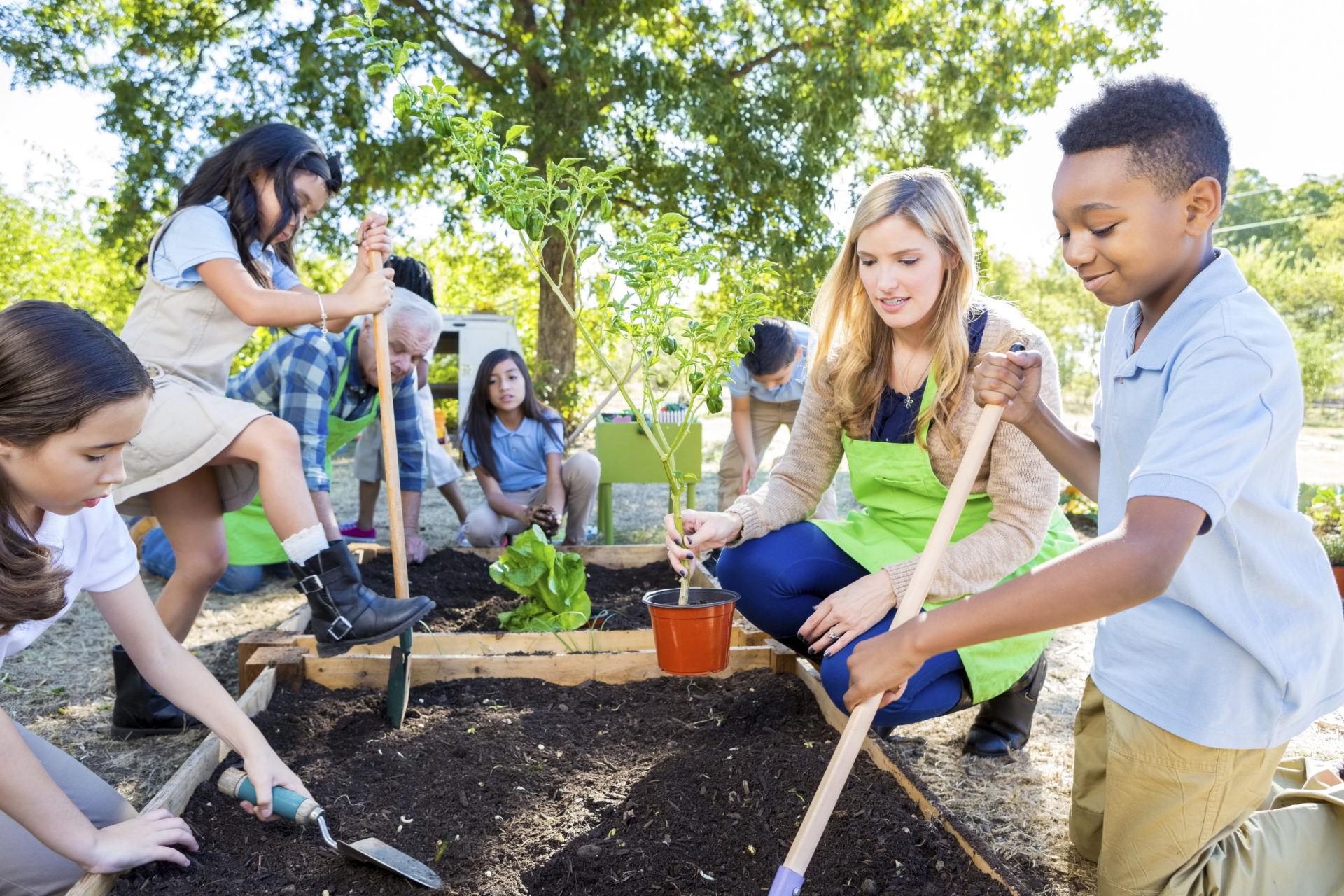 Going Green for Earth Day
Every year on April 22, people all over the world celebrate Earth Day to support making our planet a better place to live. From picking up litter to planting trees, there are a number of ways you can participate in Earth Day festivities – including attending the Whisper Valley Earth Day festival on Saturday, April 23!
Here are a few ways to commit to going green for Earth Day and beyond:
Plan Sustainable Meals
Reduce food waste and lower your carbon footprint by planning out your weekly meals and striving for more sustainable meal options. Eliminating animal protein from even just a few meals a week makes a big difference for the environment!
Another tip for planning sustainable meals? Choose seasonal, local produce. Out-of-season fruits and vegetables must be imported from farms across the globe, polluting our planet in the process. Research fruits and vegetables that are in season and head to a local farmer's market to reduce your environmental impact.
Shop Sustainable Clothing and Recycle Old Clothes
The "Fast Fashion" industry is among the top five polluting industries. You can prevent this trend by buying high-quality clothes that are designed to last, buying clothes from vintage or resale shops, or choosing sustainable clothing brands.
Cleaning out your closet? Be sure to donate your old clothes to give them a second life and avoid the landfill.
Walk/Bike
We are all creatures of habit. From our favorite parks to coffee shops, there is bound to be one place we can choose to walk or bike to rather than drive. Commit to choosing one place that is a frequent stop for you, and let that be the one place to change your typical mode of transportation.
Borrow Items Rather Than Buying
Get a library card and start exploring! Local libraries are full of new releases as well as the classics. Books, movies and often games are available to check out. Most libraries also have fantastic online resources as well. Change how you think about renting, borrowing or buying pre-owned—everything thing helps.
Whisper Valley also features a Little Free Library and Puzzle Box, so you can start exploring new books and fun games just steps from home!
Go Reusable
Swap out single-use plastic for reusable! From utilizing silverware in your office to glass water bottles, it's not hard to cut down on plastic. More options to consider:
Bar soap over body wash in plastic bottles
Stainless steel straws
Glass containers for food storage
Canvas bags for groceries (or any kind of shopping)
Hand towels
All of these substitutions help reduce the world's plastic pollution and paper waste. Remember that making a few small decisions can lead to big changes.
Want even more tips for leading a more sustainable lifestyle? Attend Whisper Valley's Earth Day celebration on Saturday, April 23, from 10 a.m.-2 p.m. Guest speaker Paul Greenberg, author of "The Climate Diet," will present practical tips to help you lower your carbon footprint.
The event will also feature the Manor F2M farmers market with local Austin vendors, a seasonal landscaping pop up shop with plant giveaways by BrightView Landscaping, garden tours and take-home planting, composting and recycling lesson, a butterfly release, Tesla test drives, the Travis Audubon Society, a performance by Earthman Lanny Smith, food trucks, lawn games, prize drawings, and tours of the net zero energy capable homes in our community.
The festival takes place outside the Whisper Valley Discovery Center, located at 9400 Petrichor Blvd. Whisper Valley, TX 78653.