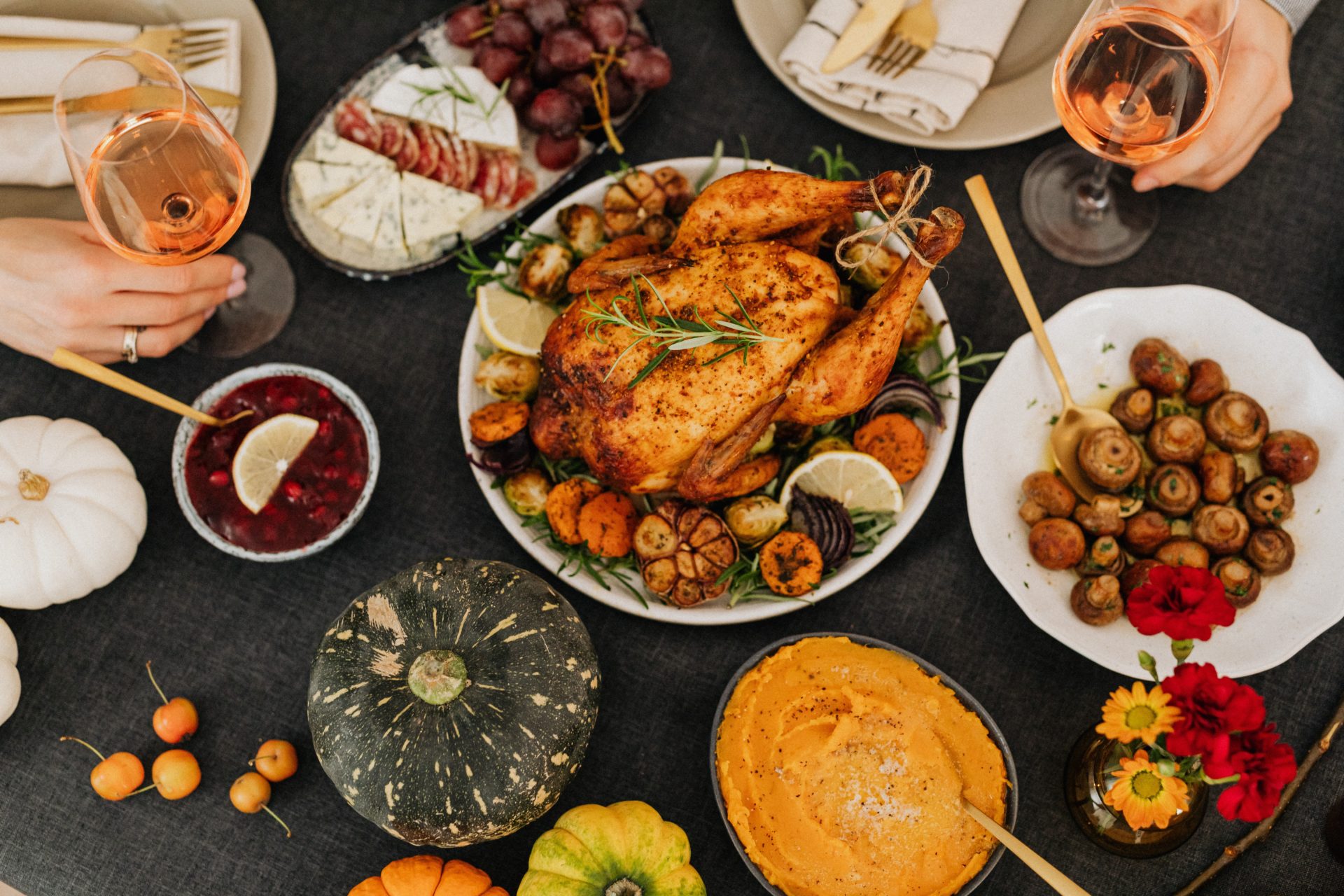 How to Plan a Low-Waste Thanksgiving
Thanksgiving is a holiday often known for over-indulgence, but if you start planning now, you can aim to have a low-waste Thanksgiving celebration. Whisper Valley has rounded up a few tips to get you started, but let us know over on our Facebook and Instagram pages how you're planning a less wasteful Thanksgiving!
Shop Local/Seasonal
If you're shopping for food this week, aim to buy local ingredients. Head to the farmers market to see what is in season to start planning your menu. Stick to local for your beers and wine as well!
Buying local food helps cut down on the distance food travels to reach your plate, an estimated average of 1,500 miles in the U.S. Local food cuts down on fuel consumption and air pollution, and there's no need for shipping facilities or refrigeration.
When you choose local, in-season produce, you're reducing waste and also eating food at peak ripeness, when it's the most delicious. Plus, you'll be supporting local farmers and businesses, which in turn helps the local economy.
Plan Out Ingredients
Some holiday recipes include ingredients that we don't often cook with or consume. Say you only need a tablespoon or two of sour cream and your family rarely eats the tub. You can skip this ingredient for another you may use more – Greek yogurt, for example – or plan ways to incorporate the rare ingredient into other dishes so you are using the entire container. Finding ways to use rare ingredients in multiple dishes will help you reduce waste and save money.
You can also take stock of what you currently have in your pantry and fridge, including produce and condiments, and incorporate what you already have into your Thanksgiving menu.
Buy Whole
While it's tempting to save yourself time by purchasing pre-chopped produce, it's not only more expensive, but it also often comes in non-recyclable packaging. When you buy your produce whole and take time to prep, you'll not only cut down on plastic waste, but you'll find it tastes fresher, too!
Skip Disposable Décor
For a low-waste Thanksgiving, skip the plastic decorations and disposable plates. The most sustainable option is to use real plates and cutlery, cloth napkins, glasses, and ceramic or glass bowls.
You can find plenty of beautiful Thanksgiving décor by keeping things natural! A cornucopia of fresh fruit or pumpkins, soy candles and a centerpiece from a local flower shop will keep your tablescape elegant and festive.
Make a Plan for Leftovers
First things first, as you're prepping your holiday meal, save produce scraps to make veggie stock or compost to continue to cut down on waste. In a reusable bag or glass container, save peeled scraps and ends from carrots, onions, celery, garlic, tomatoes, potatoes, mushrooms, corn cobs, and herbs to make a delicious broth.
Now let's talk leftovers. To avoid lots of food waste during Thanksgiving, the best way to prepare is to only cook what you will need. If you're only hosting a few people or your immediate family, buy a smaller turkey, half recipes and cut down on side dishes you may not need.
After the meal, store leftovers in clear containers so you'll know what you have left to eat. If you're getting tired of turkey sandwiches after a few days, plan to freeze the rest to enjoy another night. You can also encourage your guests to bring their own Tupperware so they can take leftovers home!
These are just a few of the many ways you can plan for a low-waste Thanksgiving! After the big meal, enjoy a walk in nature on Whisper Valley's scenic trails and take time to reflect on what you are thankful for this year.
At Whisper Valley, we're grateful for new homeowners, the opening of our new phase, Whisper Highlands, and for our new amenities, including our new gardens.
New net zero capable homes are underway in Whisper Valley this winter. You can explore our inventory list on our website and contact our builders for more information. To learn more about Whisper Valley living, contact us.