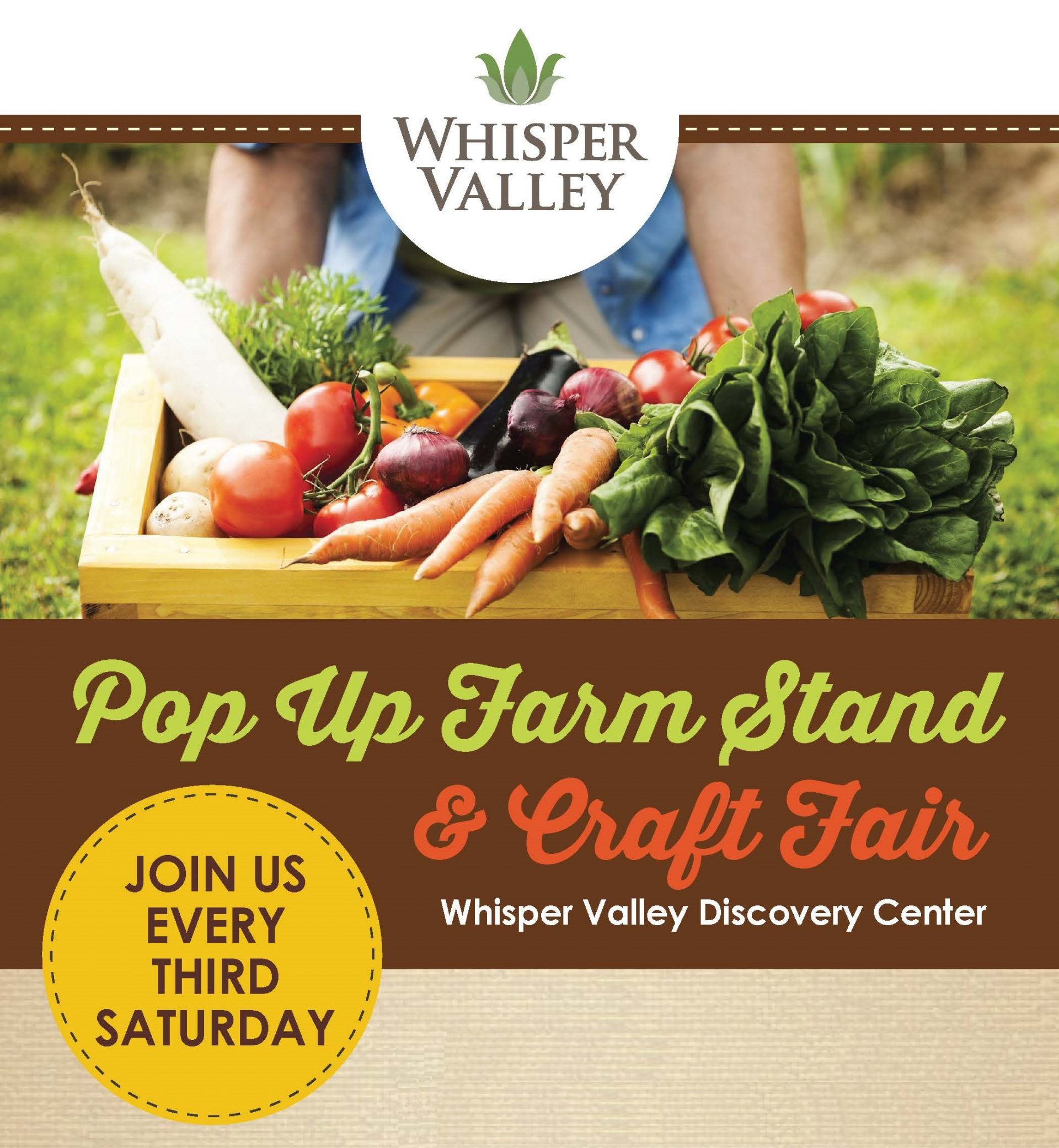 January Events Near Whisper Valley in East Austin
Whisper Valley was thrilled to welcome our first crop of residents at the end of 2017, and this year, we can't wait to host even more events for our homeowners, prospective buyers and East Austin community members! Throughout the month of January, we invite you to visit Whisper Valley in East Austin and experience the events taking place near our community:
Whisper Valley Pop Up Farm Stand & Craft Fair
9400 Petrichor Blvd., Austin, Texas 78653
Saturday, Jan. 20
9:30 a.m.-12:30 p.m.
In December, Whisper Valley hosted its first Pop Up Farm Stand & Craft Fair, which featured local East Austin artisans, farmers and our on-site farm program coordinator, Lettuce Networks. Join us again in January to find locally grown food and learn about Whisper Valley's farm program with Lettuce! If you love meal kit delivery services like Blue Apron and Hello Fresh, you'll be interested to learn about Lettuce's meal kit delivery service showcasing organic food grown right here in Austin and delivered in zero-waste containers. Meet us at the Discovery Center for our Pop Up Farm Stand starting at 9:30 a.m.!
"Juntos/Together: Black & Brown"
George Washington Carver Museum
1165 Angelina St, Austin, TX 78702
Now-April 6
Visit the George Washington Carver Museum & Cultural Center in East Austin to explore a new exhibit on activism in Austin from 1970-1983. The Carver Museum will host community and visitor-friendly events throughout the month in conjunction with the exhibit.
Martin Luther King March and Festival
Huston-Tillotson University
Jan. 15
9 a.m.
Be a part of the march from the MLK statue at the University of Texas campus to historic Huston-Tillotson University to celebrate Dr. Martin Luther King, Jr.'s legacy.
Austin Opera: "Ariadne auf Naxos"
The Long Center
701 W Riverside Dr, Austin, TX 78704
Jan. 27-Feb. 4
The Austin Opera's second production of the 2017/18 season is a re-imagined production of Strauss's "Ariadne auf Naxos," one of the most celebrated comedic operas in the world.
Make it a goal to get out and explore one of the many of the amazing East Austin events taking place this month and don't forget to stop by Whisper Valley on Jan. 20 for our Pop Up Farm Stand! If you're curious about the healthy lifestyle, fun amenities and zero-energy capable homes available in Whisper Valley, be sure to contact us today.