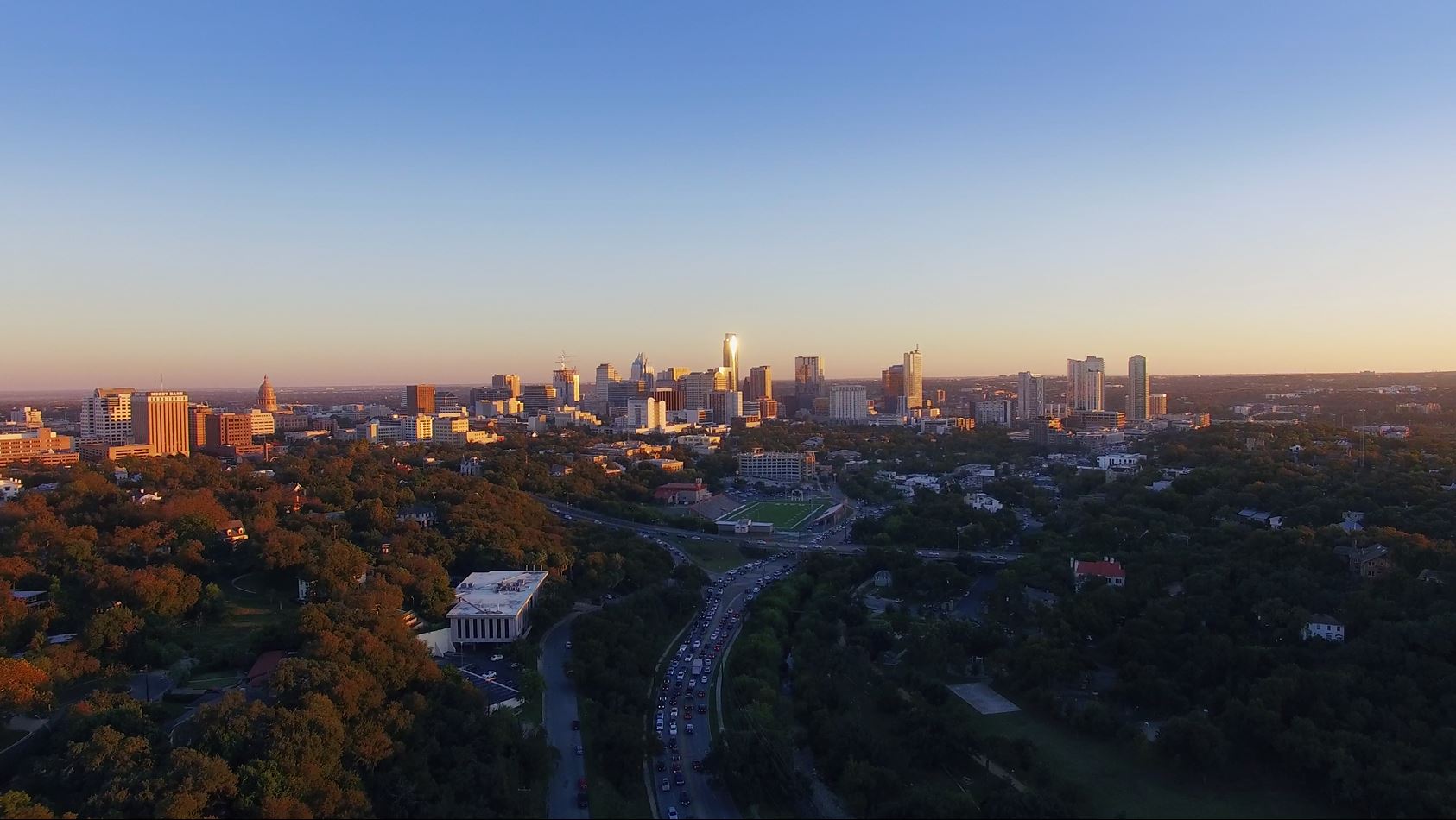 Big Reasons to Move to Austin in the New Year
2021 is shaping up to be an incredible year to move to Austin. Major tech corporations like Tesla and Oracle are heading to the Capital City, driving up demand for new homes in great locations. Fortunately for all the new people moving to Austin, Phase 2 of Whisper Valley is underway and will feature even more move-in ready homes and new model homes to tour in 2021.
Whisper Valley, situated just 20 minutes from Downtown Austin, showcases zero-energy-capable living and healthy living amenities.
Read on to learn more about why you should move to Austin in 2021, and why Whisper Valley is a great place to live.
Tech Companies Relocating to Austin
Several prominent tech corporations have announced moves and big plans for the Capital City. The new Tesla Gigafactory, for example, is expected to open in the spring and is situated less than 10 minutes away from Whisper Valley. "Giga Texas" will create at least 5,000 new jobs and produce the Cybertruck, Tesla's forthcoming electric pickup truck, as well as the Model Y mid-size SUV and the Model 3 sedan. Tesla is currently hiring!
Another big corporation making their move to Austin: Oracle. Just announced this month, Oracle plans to leave Silicon Valley and base its corporate headquarters in Austin. The software maker is allowing a bulk of their employees to choose their office location, continuing to work from home or to relocate.
Austin is quickly expanding its reputation as the new tech and startup hub of the nation. Companies with offices and headquarters near Austin include Dell, Apple, Amazon, Google, Samsung, Cisco, eBay, Facebook, IBM, Intel, Texas Instruments and many, many others.
High Quality Lifestyle
Austin consistently ranks among the top U.S. cities to move to thanks to a booming economy, employment opportunities, world-class education, ample parks and green space, and an energy-efficient mindset. From the fabulous parks, access to rivers and trails, music festivals and the friendly culture, it's easy to see why so many people are making the move to Austin.
New Opportunities for Zero-Energy-Capable Living
Whisper Highlands, Phase 2 of our community, will feature 267 new homes and new amenities including a recently-opened dog park, new organic gardens and parks and expanded trails. Our Austin homebuilders will also open new model homes in Whisper Highlands. In fact, GFO Home's new model in Phase 2 will be ready to tour in January!
Whisper Valley appeals to a wide variety of lifestyles and offers beautiful home designs by Pacesetter Homes, Buffington Homes, GFO Home, AHA Dream Homes and Thurman Homes. Austin homebuyers are able to choose duplex and single-family home designs, with new 50' and 60' lots available now. Every home in Whisper Valley features an innovative geothermal heating and cooling system that reduces energy consumption by 65 percent, as well as solar panels to generate additional electricity.
Even more enticing, Whisper Valley homeowners are also currently eligible for tax incentives on their home's solar PV system and the geothermal exchange equipment on their property. The current federal tax incentive allows homeowners to write off 26 percent of the value of both systems, which translates into thousands of dollars in immediate savings and makes the investment even more affordable.
Ready to make your move to Austin and Whisper Valley? Our community is located just east of SH-130 at FM 973 and Braker Lane within Austin's Desired Development Zone, 10-20 minutes from Google, Dell and Samsung corporate campuses, and 14 minutes from Austin-Bergstrom International Airport.
For more information about our revolutionary Austin community, visit WhisperValleyAustin.com or head to our Discovery Center located at 9400 Petrichor Blvd. Whisper Valley, Texas 78653.