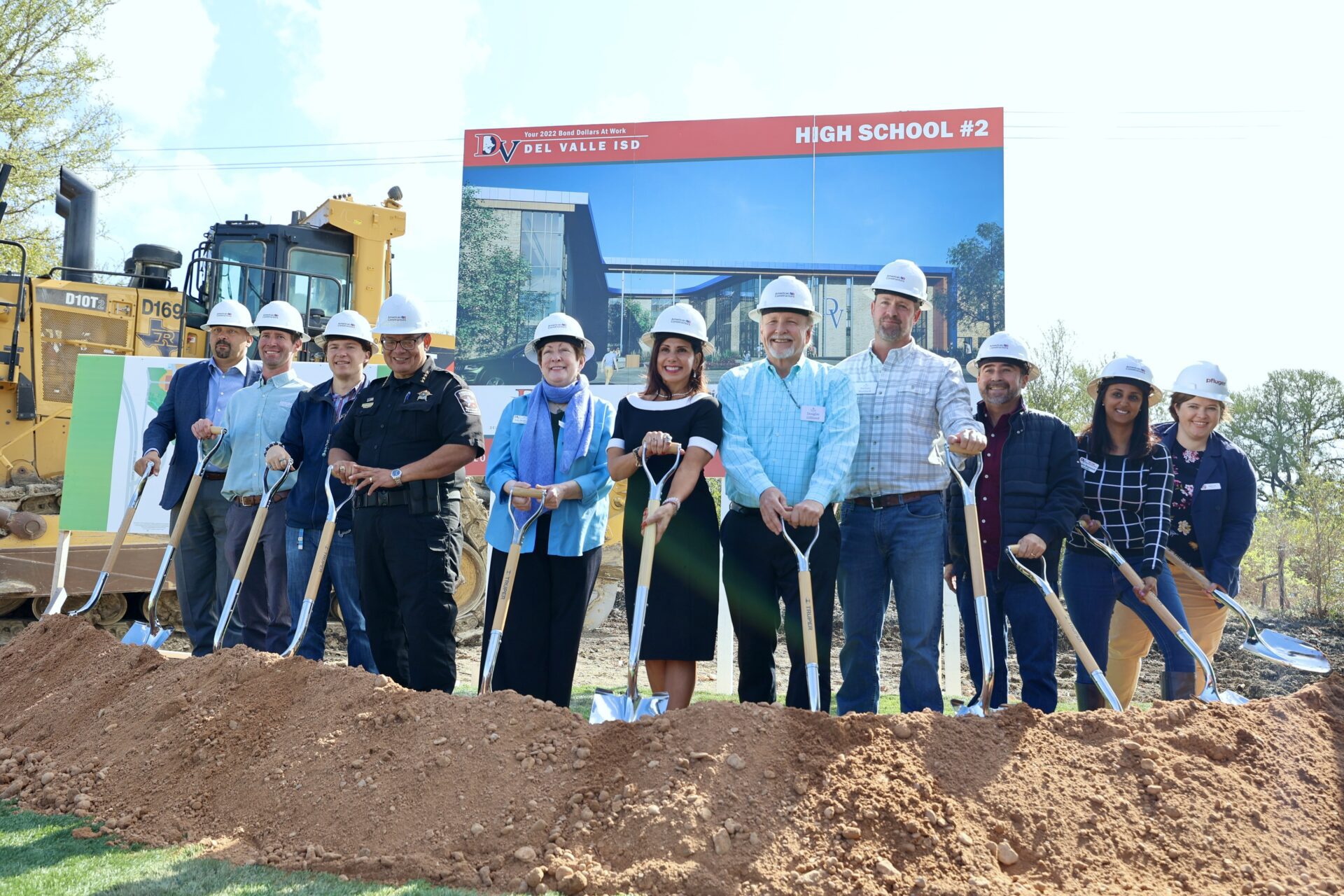 New Del Valle ISD High School Breaks Ground in Whisper Valley
Del Valle ISD joined Whisper Valley developers, school board leaders, local elected officials, and students to celebrate the historic groundbreaking of the district's second high school on Friday, Nov. 3.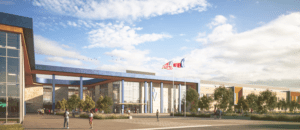 Located within Whisper Valley at 8200 Taylor Lane, the new Del Valle ISD high school will address a growing student population in the northern part of the district. The planned, 430,000-square-foot facility is scheduled to open in 2026 and will house a variety of innovative programs that prepare students for college and careers after graduation.
"This is such an exciting time for the Del Valle ISD community. We are looking forward to building another state-of-the-art school for our wonderful students that is equitable to our current high school on Ross Road," Superintendent Dr. Annette Tielle said. "The school will feature all the same unique programs our current high school has, while addressing growth within our district."
"The Del Valle School District choosing to expand into Whisper Valley brings forward a greater sense of community and shows there's real demand for sustainable, modern living standards," said Douglas Gilliland, Managing Director at Taurus Investment Holdings, developer of Whisper Valley. "The team at Whisper Valley has done an impressive job in building the community to become a significant part of the greater Austin region, which is growing rapidly and in much need of housing."
During the groundbreaking event, Tielle announced future students will have the opportunity to choose the school's colors and mascot and the Board of Trustees will select the school's name.
The new high school is part of the district's 2022 bond, supported by the community with 64.8% approval by Del Valle taxpayers. The bond also funded the purchase of the land for the second high school, and another site in Whisper Valley which will house a future elementary and middle school.
Whisper Valley is a 2,063-acre, award-winning community in East Austin focused on sustainability, healthy living, technology, and affordability. In addition to the three Del Valle ISD schools, the master plan for Whisper Valley includes 7,500 homes, commercial and retail, luxury apartments, a build-to-rent neighborhood, a transportation hub, and a police and fire station. Additionally, a 600-acre public park is currently under development featuring a trail system connecting to the 14-mile Travis County Trail.
Whisper Valley offers zero energy capable homes, which is compatible and supportive with the geothermal energy system the school district intends to use. Being part of the sustainable community, the new high school will utilize efficient ground source heat pumps, reflective roof and window glazing to reduce solar heat gain, and locally sourced construction materials.
Find Your Home
Zero energy capable homes are available now in Whisper Valley's newest phases by five acclaimed builders: Pacesetter Homes, GFO Home, AHA Dream Homes, Thurman Homes, and Terrata Homes. Healthy living is a cornerstone of the community, which showcases organic gardens, an on-site fitness center, nature trails, parks, a resort-style pool, a dog park, and an award-winning lifestyle program.
Learn more about Whisper Valley by visiting our website or contact us today to receive more information.