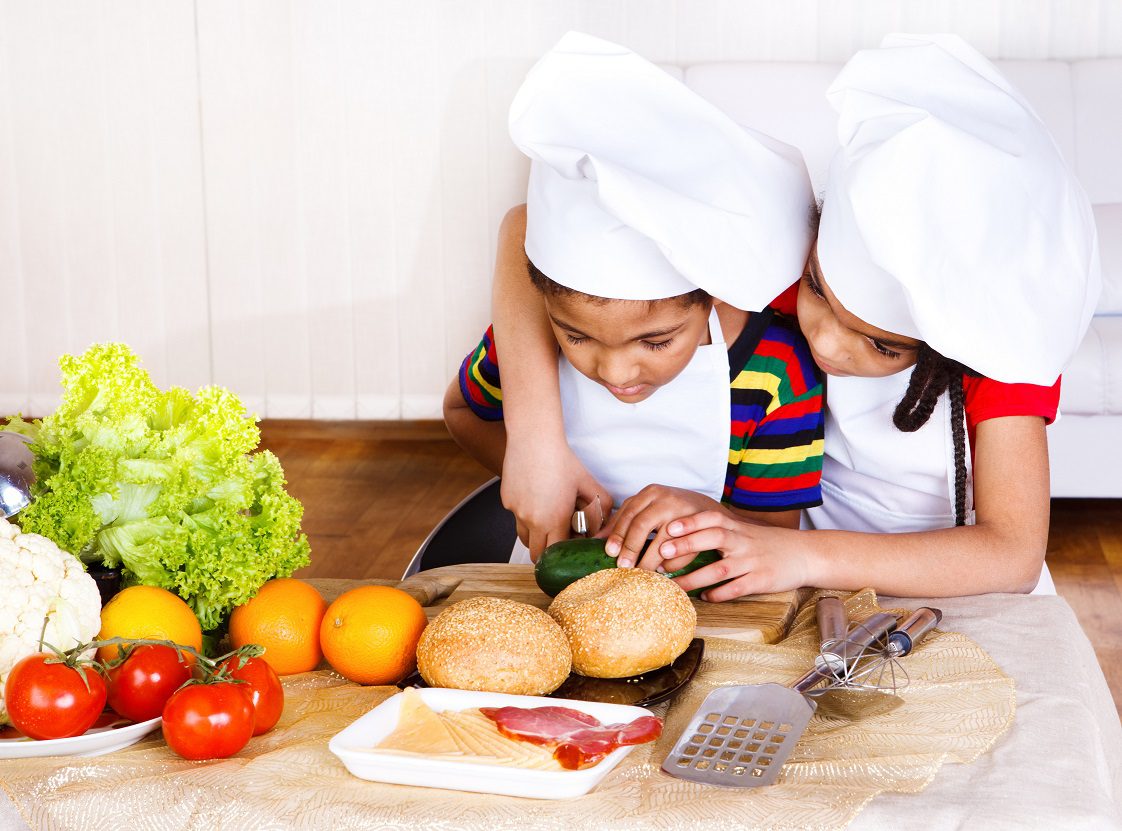 New Foods for Back to School
The new school year is an exciting time for kids (and parents)! While students are learning and trying new things in the classroom, back to school is also the perfect time to get kids started on expanding their palates. Check out Lettuce Networks' tips for getting children past their aversion to new foods and how to set them up for a lifetime of good nutrition and easier meal planning for you.
Start early.
That isn't very helpful to those with older children, but the earlier in life you introduce children to varied foods, the more quickly and easily it will be for them going forward. The biological curve is the easier challenge to get through in this case. You as the parent, however, have to avoid the daunting food landscape that is attempting to convince you that salty and sweet is the way to go.
Start small.
Like really, really small. A single bite. This is helpful in two ways. For one, you won't end up wasting food getting them to try new things. At the same time, a single bite is a much smaller challenge for any child and you can phrase it as such: "One bite and your done!" But don't put a whole scoop and say, "just one bite." Literally, put only one bite on their plate. Next time, make it two bites. Remember, you are up against biology here. Their taste buds have to learn just as much as their minds.
Familiarity.
The natural aversion to anything new is anything but new. There is even a term for it, "neophobia." So familiarity can be key. Take a new food and add it to something familiar. Adding broccoli to macaroni and cheese becomes macaroni and trees!
Make it fun.
Food shouldn't be boring. And there are several ways to increase a child's engagement with food. Gardening with kids and cooking with kids are two proven ways to increase a child's interest in different foods. Obviously, this doesn't work for everyone. Another way is to set goals. The new school year can be an excellent time to do this. But don't use bribes like sweets as a reward. Encouraging a child to achieve by trying new things will yield surprising results.
Make your own environment.
Don't bring home the sweet and salty foods. If it is in the house, the child will want it. You'll probably fight about it. So save yourself some grief and keep these foods out of the house. The food environment is already forcing these things on you and your children, so make your environment at home.
Be a role model.
This applies to all of the above. Don't want your kid to eat a lot of junk food? Then you shouldn't either. Want your kid to try new things? Then you should too. Set goals together. Stick to them together. Don't expect your child to do something you wouldn't do yourself.
Stick with it.
Expanding the palate takes time. A lot of time in some cases. Just like learning any new skill, there will be setbacks. Probably a lot of them. For some foods, no matter how many times a child tries it, they just won't like it. Which is OK since we all have those foods we just don't like!
Don't stress.
The bigger of a deal you make out of the new foods, the stronger aversion they may have to it. So relax. Make this experience fun. Remember, there will be setbacks!
If you find yourself running low on time to prepare nutritious meals during the school year, Lettuce Networks' program in Whisper Valley offers fresh produce and meal kit deliveries straight to your doorstep. To learn more about Lettuce Networks in Whisper Valley, contact us today!