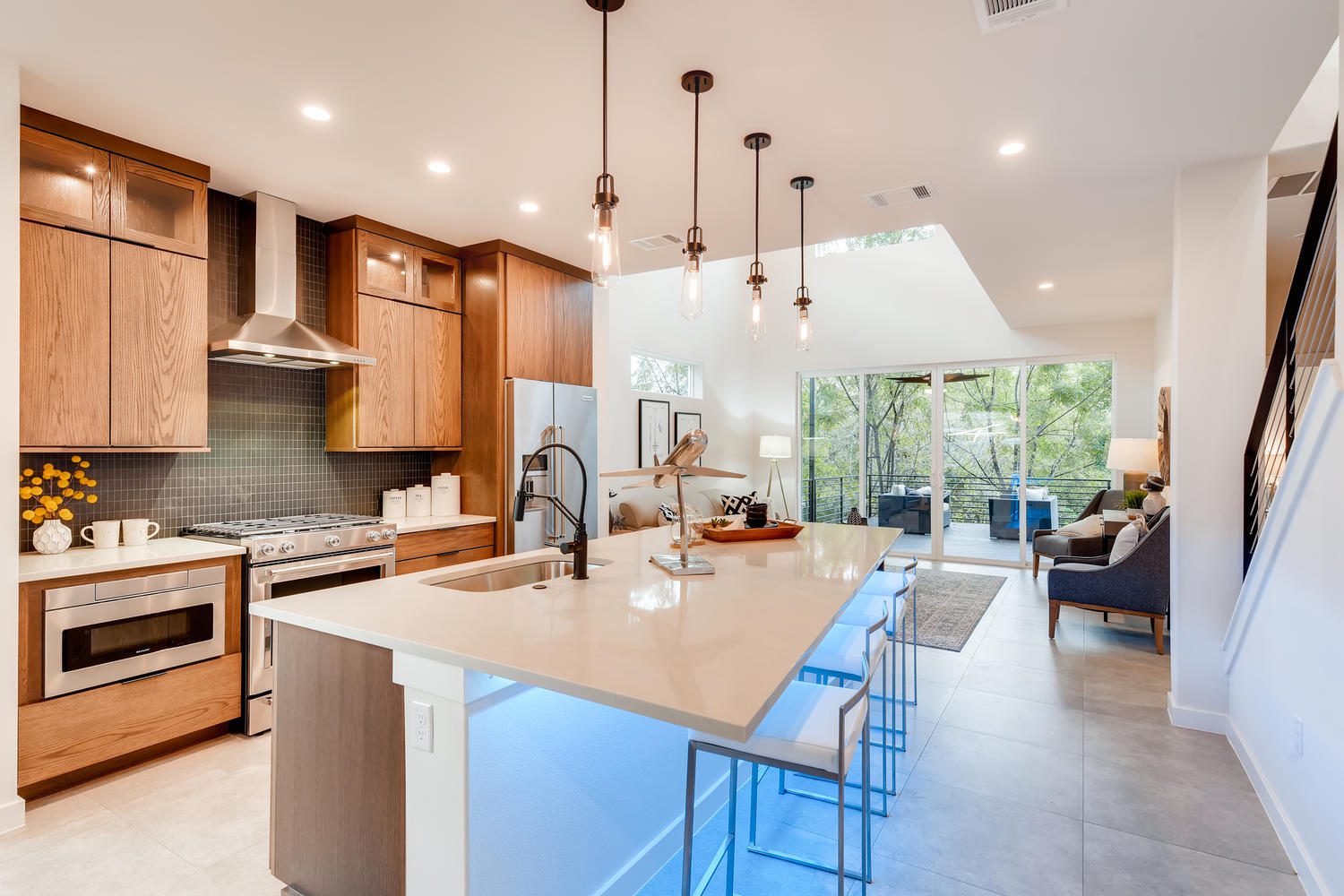 Thurman Homes
New Homes, Trails Coming in Phase 3 and 4 of Whisper Valley
Phase 3 and 4 of Whisper Valley are opening this summer! Highview and Glenmore at Whisper Valley will feature new trails and new homes on 35-, 40- and 50-foot-wide lots. Keep reading to learn more about what's coming in Phase 3 and 4 of Whisper Valley.

New Homesites
Phase 3 and 4 of Whisper Valley will offer 363 new lots. Presales for new homesites are anticipated to begin in August with new home construction beginning in September.
Interested homebuyers can contact our builders directly to sign up for more information about availability, floorplans and pricing.
Builders in Phase 3 and 4
Six builders will build in Highview and Glenmore at Whisper Valley: Pacesetter Homes, GFO Home, AHA Dream Homes, Thurman Homes, Castlerock and Terrata Homes.
Five builders currently have model homes open in the model home row located adjacent to the Whisper Valley Discovery Center on Petrichor Boulevard in Whisper Highlands. Castlerock is anticipated to begin construction on their new model home in Whisper Valley this summer.
New Trails
Whisper Valley is thrilled to extend our nature trails in Phase 3 and 4, connecting the new phases to the Amenity Center, dog park, playgrounds and Whisper Rising. The new trails will give homeowners more opportunities to get out and explore the beauty of our community.
About Whisper Valley
Whisper Valley is an award-winning community, both nationally and locally recognized for our innovative geothermal infrastructure and integrated technology package that make our homes zero energy capable. Our sustainable homes receive average HERS (Home Energy Rating System) ratings between 16-25, which is 40 percent more energy efficient than a standard home.
Sustainable living goes beyond the home in Whisper Valley with lifestyle amenities that encourage families to lead a greener lifestyle. The community showcases organic gardens tended by community farmers and homeowner volunteers, an on-site fitness facility, a geothermal pool, dog park, trails, playgrounds and much more. Our lifestyle director, Julie, also plans fun events and activities to bring homeowners together.
Don't miss out on your chance to live in a sustainable Austin community. In the hot Austin real estate market, new homes in Whisper Valley sold quickly in the first two phases and are also expected to sell rapidly in Phase 3 and 4.
To learn more about Whisper Valley, contact our community associates at the Discovery Center by calling (512) 710-3799 or emailing info@whispervalleyaustin.com.