Plan A Texas Hill Country Spring Getaway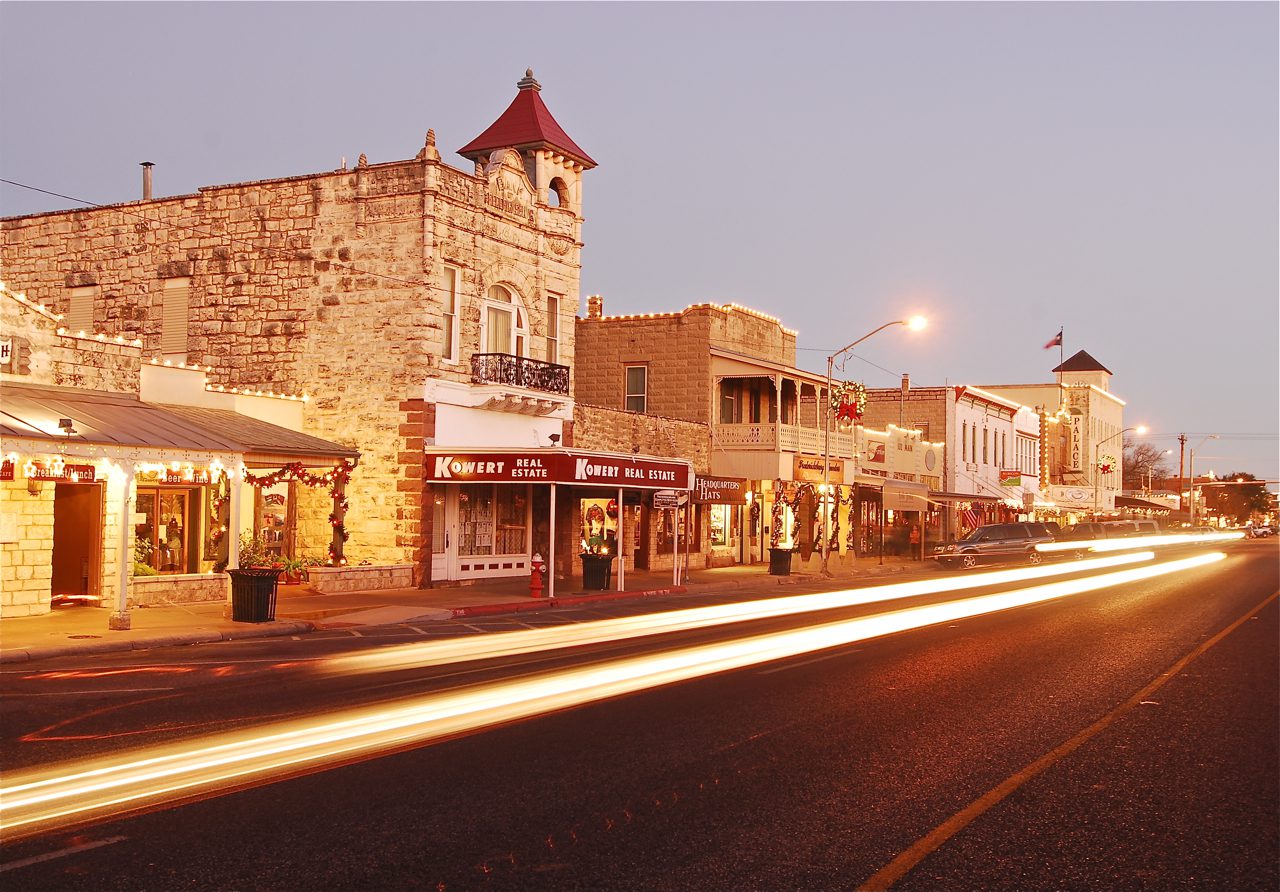 Warmer weather is returning and Spring Break is around the corner, meaning it's time to plan a Texas Hill Country spring getaway! From breathtaking scenery to the fabulous shopping, restaurants and wineries, the Texas Hill Country is the perfect place to escape and recharge.
Check out Whisper Valley's ideas and plan your Texas Hill Country spring getaway.
Fredericksburg
Known for its wineries and bed and breakfasts, you'll find Fredericksburg may be just what the doctor ordered. There are plenty of sightseeing opportunities and museums, including the Pioneer Museum, Lady Bird Johnson Municipal Park and Enchanted Rock. The spring is also the best time to visit Wildseed Farms to see the bluebonnets.
Your trip isn't complete without shopping "The Magic Mile" on Main Street and a guided wine tour with Hill Country Wine tours.
Dripping Springs
Experience stargazing unlike anything you've ever seen in Dripping Springs. This city is one of the few in the world to be recognized with the distinguished "Dark Sky Community" title by the International Dark Sky Association. You can book a camp site Dripping Springs Ranch Park to take in the beautiful sight and sleep among the stars.
During the day, Drippings Springs is known for its Historic Mercer Street, which features storefronts that have remained unchanged for decades. Make a stop at the Mercer Street Dance Hall, which is located between Dripping Springs and Wimberley on Ranch Road 12.
Luckenbach
Grab your boots and head to Luckenbach to dance the night away. Country music legends like Willie Nelson, Lyle Lovett and Waylon Jennings performed in Luckenbach, a tiny town known for its dancehall, working saloon and a general store that serves as a souvenir shop. There is live music every night, and on weekends, you can grab some delicious food and check out local bands playing on the outdoor stage.
Wimberley
If you love outdoor adventures, Wimberley is the perfect Texas Hill Country getaway for you. Explore the Blue Hole Regional Park, which offers miles of trails, picnic areas, a sand volleyball court, amphitheater, and of course, the Blue Hole Swimming Area. The swimming season begins in May, and you'll need to make sure to reserve your swimming time before heading to the park.
Jacobs Well Natural Area is another favorite swimming spot in Wimberley. Swimming is seasonally permitted; May 1st through October 1st.
We hope our list has sparked your own ideas for a Texas Hill Country spring getaway. Let us know where you plan on visiting first over on our Whisper Valley Facebook, Twitter and Instagram pages.
To learn more about Whisper Valley, explore our website and contact us today!
Image Courtesy Photolitherland Chris Litherland, CC BY-SA 3.0