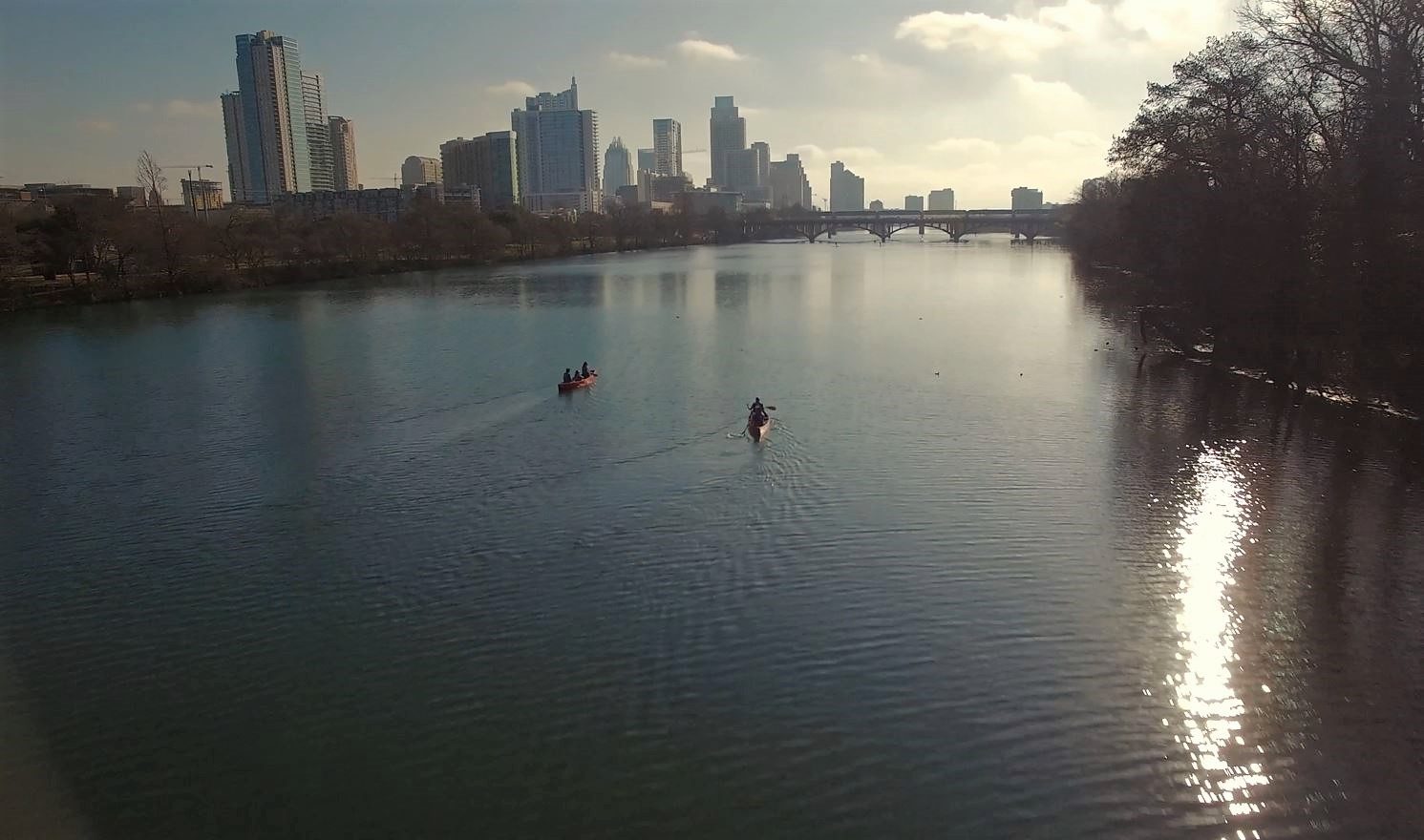 Report: Austin Among Most Sustainable Cities in Nation
Austin is getting recognition in a new ranking of the USA's most sustainable destinations. Austin ranks in the top 10 of sustainable cities in the new report by Park Sleep Fly.
The travel blog determined its list of sustainable cities through a number of factors including carbon footprint per person, renewable energy consumption, access to public transportation and cycling paths, light pollution, hotel sustainability, artificial brightness, and congestion level. Each city then received a sustainability score out of 10. Portland leads the nation at 7.50 and Austin comes in at No. 9 with a 5.67 score.
Austin also ranked among cities with the lowest carbon footprint: 15 metric tons of carbon dioxide per resident. The city is ahead of many thanks to the innovative Austin Energy Green Building program established back in 1991.
The Green Building program evaluates the sustainability of buildings and guides green projects that contribute to the city's environmental goals, including the Climate Equity Plan, which aims to reach net-zero greenhouse emissions by 2040 with a strong emphasis on cutting emissions by 2030.
Sustainable Living in Whisper Valley
Whisper Valley, a sustainable master-planned community in East Austin, is proud to be recognized as an Austin Energy Green Building 3-Star Project and winner of Project of the Year at the 2021 Austin Green Awards.
Our zero energy capable homes exceed the carbon-neutral standard promoted by the City of Austin for all new construction homes thanks to the EcoSmart Solution, our green energy service provider. In fact, homes in Whisper Valley average a HERS (Home Energy Rating) in the mid-teens and low-20s, by far the best HERS rating for homes in any large master-planned community in Texas.
EcoSmart utilizes a first-of-its-kind, community-wide GeoGrid™ to deliver geothermal heating and cooling to every home – reducing energy consumption of each home by up to 70 percent – and solar PV to generate electricity. Additionally, all homes come with energy monitoring and management technology that allows homeowners to visualize their energy habits and understand the true value of energy savings and carbon-reduction lifestyles.
Whisper Valley is the largest master-planned development in the nation to use this new geothermal infrastructure to power 7,500 residences as well as planned future commercial buildings, schools, a fire station and more.
Sustainable living is achievable in Whisper Valley! New homesites will be available in September in the newest phases of our community: Highview and Glenmore at Whisper Valley.
To learn more about new homes in Whisper Valley, contact our builders directly or sign up for community updates. You can also experience the Whisper Valley lifestyle for yourself by registering for the 5th Annual Whisper Valley 5K and 10K on Saturday, Sept. 17!