Simple Ways to Practice Gratitude on Thanksgiving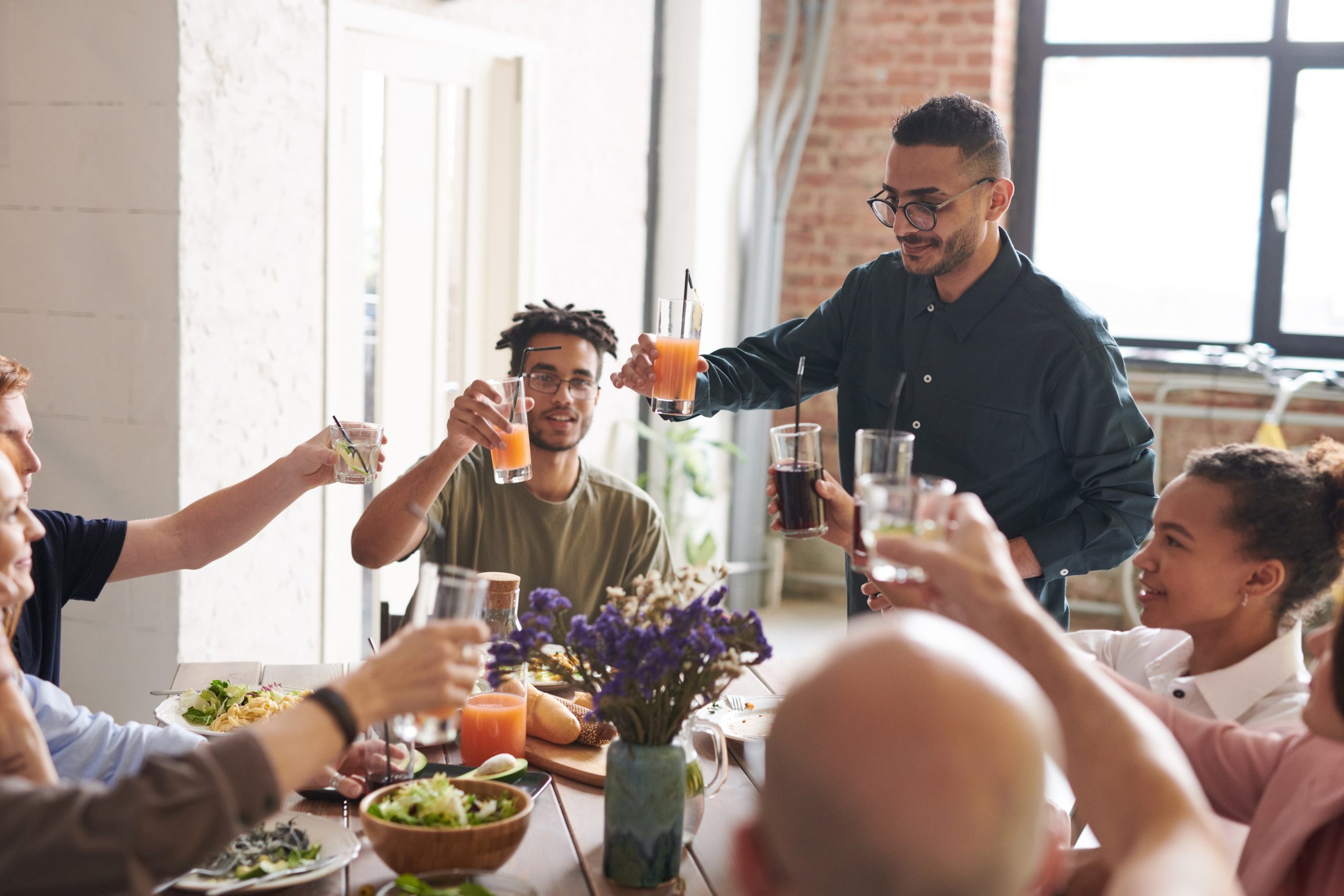 With the rush of the holiday season upon us, it's always nice to take a step back and remember the things in life we are most grateful for. While research shows gratitude makes us happier and healthier, the art of practicing gratitude can be difficult for many.
Check out a few simple ways to practice gratitude on Thanksgiving.
Focus on the Little Things
You may feel like you need to start big to truly feel thankful for the positive forces in your life, but many experts say the best way to start is to be intentional about noticing what you are grateful for all around you as you move through the day.
Take a moment every day to write down a few things for which you are grateful. You can start a special gratitude journal or simply start a new note in your smartphone – either way, you'll be able to look back on these special moments throughout the year.
Start small if you're struggling to figure out what you are grateful for. Did you enjoy a delicious breakfast? Was your child helpful around the house? Did your coworker compliment you on a project? Were you patient on the road and let a driver merge during rush hour traffic?
The little moments that make you smile will help you appreciate life and open the path to gratitude.
Vocalize Your Gratitude
When you're writing down the things you're thankful for, you'll probably notice many of these moment involve important people in your life. This Thanksgiving, write a personalized letter to a friend or family member letting them know why you are grateful for them. After the holiday season, you can extend this practice of gratitude by sending an email, text or social media message of thanks and appreciation to someone who had a positive impact on you.
Get the Family Involved

If you'd like to practice gratitude as a family this Thanksgiving, there are a number of great ways to get everyone involved. Start by creating a gratitude jar where everyone can add a few notes of things they are grateful for over the past year. You can then read them together at any point during the holiday season, or even to start the New Year off on a positive note.
Another way to reflect on the things you are grateful for is to put together a digital photo album of fun memories from the past year. Watch it together as a family when you take a break from the holiday rush.
Lastly, practice gratitude on Thanksgiving by spending quality time together. Play a board game, read a book, drive to see Christmas lights together – the possibilities are endless!
Whisper Valley wishes you and yours a very happy Thanksgiving and holiday season! We are thankful for the new progress in our community and all of the new homeowners who moved in this past year.
If you'd like to learn more about Whisper Valley in Austin, visit our website or contact us today!