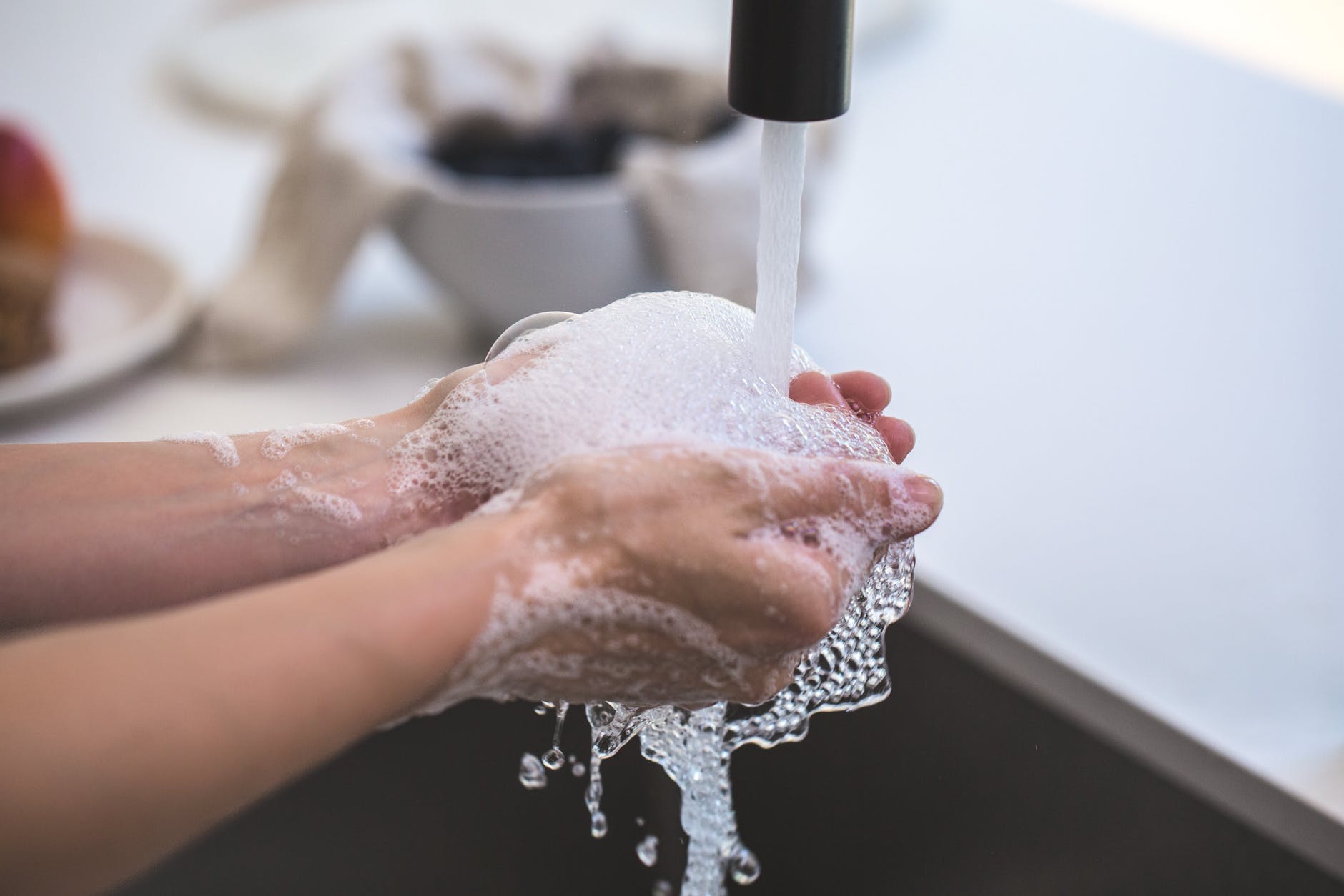 Staying Connected While COVID-19 Continues to Impact Community
Like so many other parts of the country, Whisper Valley is taking every precaution to ensure the health and safety of our residents as well as our community at large. Out of an abundance of caution for our visitors, residents and staff, the Whisper Valley Discovery Center will be temporarily closed due to the COVID-19 virus. While we are scheduled to reopen Saturday, May 9, you can still reach us at 512-710-3799. We will update our social media channels and website with any updated plans as they develop.
Reminders to Prevent the Spread of COVID-19:
Wash your hands with soap and water for 20-30 seconds to minimize your infection risk
Keep your hands away from your eyes, nose, and mouth
Stay away from people who are coughing or sneezing
Don't shake hands with people, whether they show symptoms or not
Disinfect high-touch surfaces daily using a product that kills viruses
Wear a

cloth face covering in public settings where other social distancing measures are difficult to maintain

Try not to worry too much if you're not truly at risk
Local Updates:
Governor Abbott Announces Phase One To Open Texas, Establishes Statewide Minimum Standard Health Protocols
Governor Greg Abbott announced the first phase of the State of Texas' ongoing plan to safely and strategically open Texas while minimizing the spread of COVID-19. Under Phase I, which began May 1, certain services and activities were allowed to open with limited occupancy, and the Texas Department of State Health Services (DSHS) is issuing minimum standard health protocols for all businesses and individuals to follow.
The Governor also outlined special guidance for Texans over 65 and detailed a comprehensive mitigation plan for nursing homes in Texas. The Governor also announced a statewide testing and tracing program developed by DSHS that will help public health officials quickly identify and test Texans who contract COVID-19 and mitigate further spread of the virus.
Schools Remain Closed through End of School Year

After careful consideration, Del Valle school district officials announced that they will be closed through the end of the school year in the best interest of the health and safety of the community at large. The closure includes cancellation of all extracurricular activities, athletics, after school programs, and events. For more information on updates and resources Click Here.
What Now?
With all of the temporary restrictions, you may be wondering what to do while at home—whether working remotely, helping your children with virtual learning or simply avoiding the masses.
The elderly in our communities are among the most vulnerable. If you are in good health, reach out to elderly neighbors to see if you can help them with groceries, replenish supplies like soap or household cleaners or just visit them so they do not remain isolated during these uncertain times.
Children thrive on routines. Keep the kiddos on a consistent schedule—as best you can. Set aside both school/learning time as well as play time. Our school-age children are used to studying different subjects, but get creative since you are at home. Include some baking or cooking activities, make homemade playdough or slime, write letters to friends or grandparents and don't forget to let them play in the backyard! The fresh air is good for them, and according to the CDC, the risk of transmitting the virus is lower outdoors. However, parents should still avoid exposing their young ones to public playground equipment, drinking fountains and public restrooms.
Social distancing is hard on all of us. Remember that this is temporary! Now is the time to do our part to keep our community safe and healthy. Here are a few ideas to keep you busy, stay connected and focus on helping those around you:
Get outside! Go for a jog or take your dog for a walk.
Shop online.
Call, facetime and text family, friends and co-workers!
Organize SMALL groups for game nights, book clubs, etc.
Gather items to donate – from clothes to packaged food.
Order take-out from your favorite local hot spot – let's help out small businesses!
For more information on COVID-19 visit: www.cdc.gov