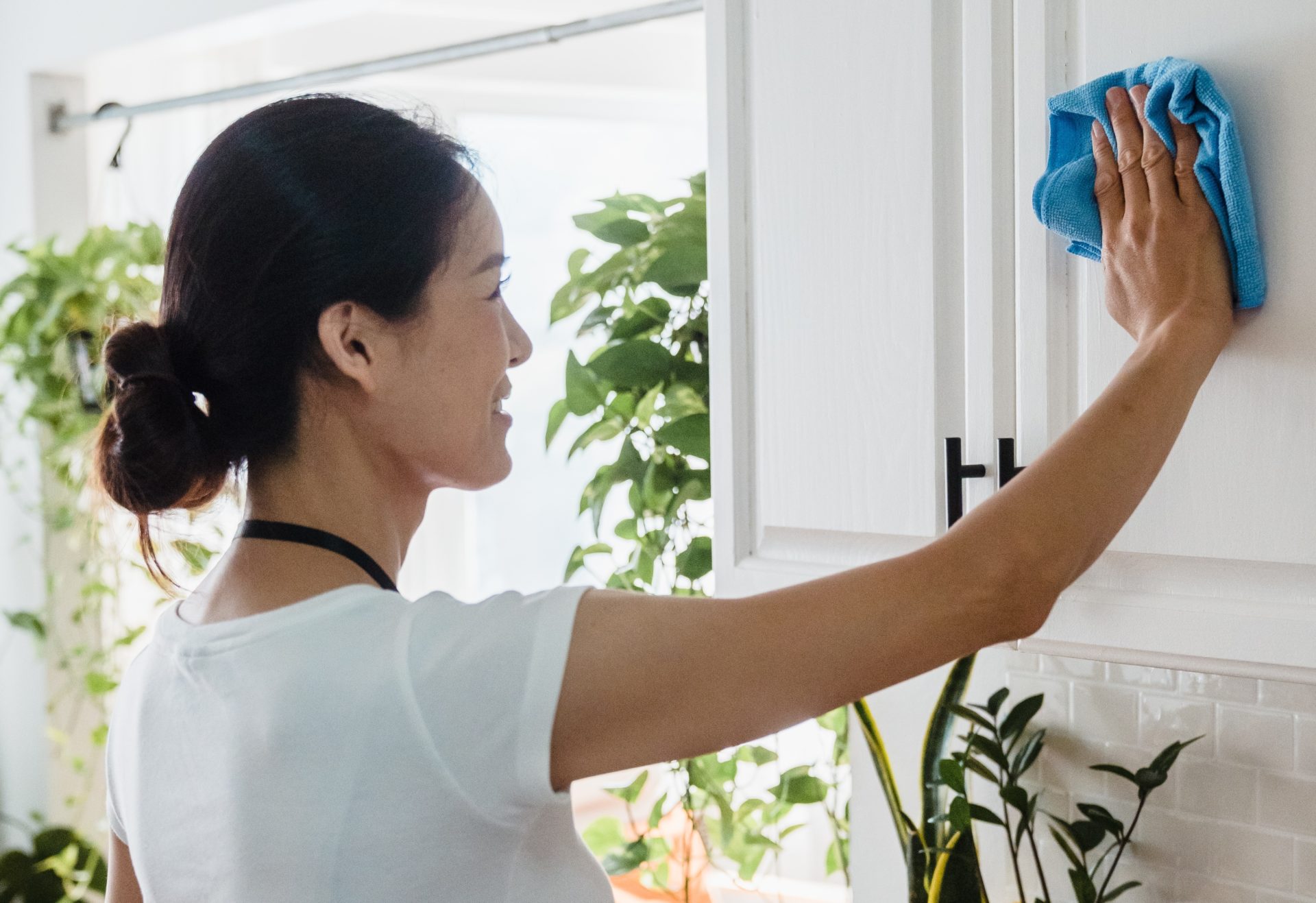 Sustainable Cleaning Tips
As spring approaches, you may be feeling the itch to downsize on clutter and deep clean your home. Sustainable cleaning is easier to accomplish than you may think, and it makes a big impact on the health of your family and the environment.
Check out a few of Whisper Valley's sustainable cleaning tips to keep your home clean and green this spring.
Switch to DIY Household Products
You don't need to spend a fortune to upgrade your cleaning products to more sustainable options. In fact, there are several simple and easy DIY cleaning products that are extremely affordable.
Lemon juice, baking soda, and white vinegar are effective, natural products that can be used to cut through stains and kill bacteria. Make sure to double check that these ingredients are safe to use on a particular surface before applying it. The high acidity in vinegar, for example, is not recommended for stone or wood.
Baking soda is a gentle, sustainable cleaning option for most counters, sinks, toilets and much more.
Reuse Rags, Tree-Free Paper Towels, Upcycle
Single-use paper towels generate a lot of waste and contribute to deforestation. Instead, opt for reusable rags that you can wash and continue to use. If you're hesitant to reuse rags in the bathroom and other dirty areas, you can also choose a tree-free towel like bamboo paper towels, which are made of a highly-renewable resource and are generally more absorbent than standard paper towels.
You don't need to go out and buy a bunch of new cleaning cloths either. Upcycle old socks or clothing items into duster gloves or rags for the kitchen! Repurpose items like toothbrushes as a scrubber for the sink or grout and save coffee grounds to use as an abrasive cleaner.
Natural Air Fresheners
Air fresheners are another high-waste item that are typically made of plastic and end up in the landfill. For an eco-friendlier way to freshen up your home, open up the windows to let fresh air and light in. You can also utilize house plants to remove toxins in the air, including the rubber plant, spider plant and aloe vera.
Still need a stronger method? Grab some essential oils and mix with distilled water in a spray bottle to spritz as needed or utilize reed diffuser sticks for a consistent way to keep a room smelling fresh.
Sustainable Cleaning & Living
Ditch cleaning products with chemicals that are harmful to the planet and switch to sustainable cleaning this spring. Want more tips for switching to a sustainable lifestyle? Check out our recent blog!
Whisper Valley is Austin's eco-friendly master-planned community dedicated to a more sustainable way of life. Featuring net-zero capable homes, healthy lifestyle amenities and renewable energy sources used to power the community, you'll find it easier to reduce your carbon footprint and embrace sustainable living.
Find your net-zero capable home in Whisper Valley today by contacting our builders for more information.