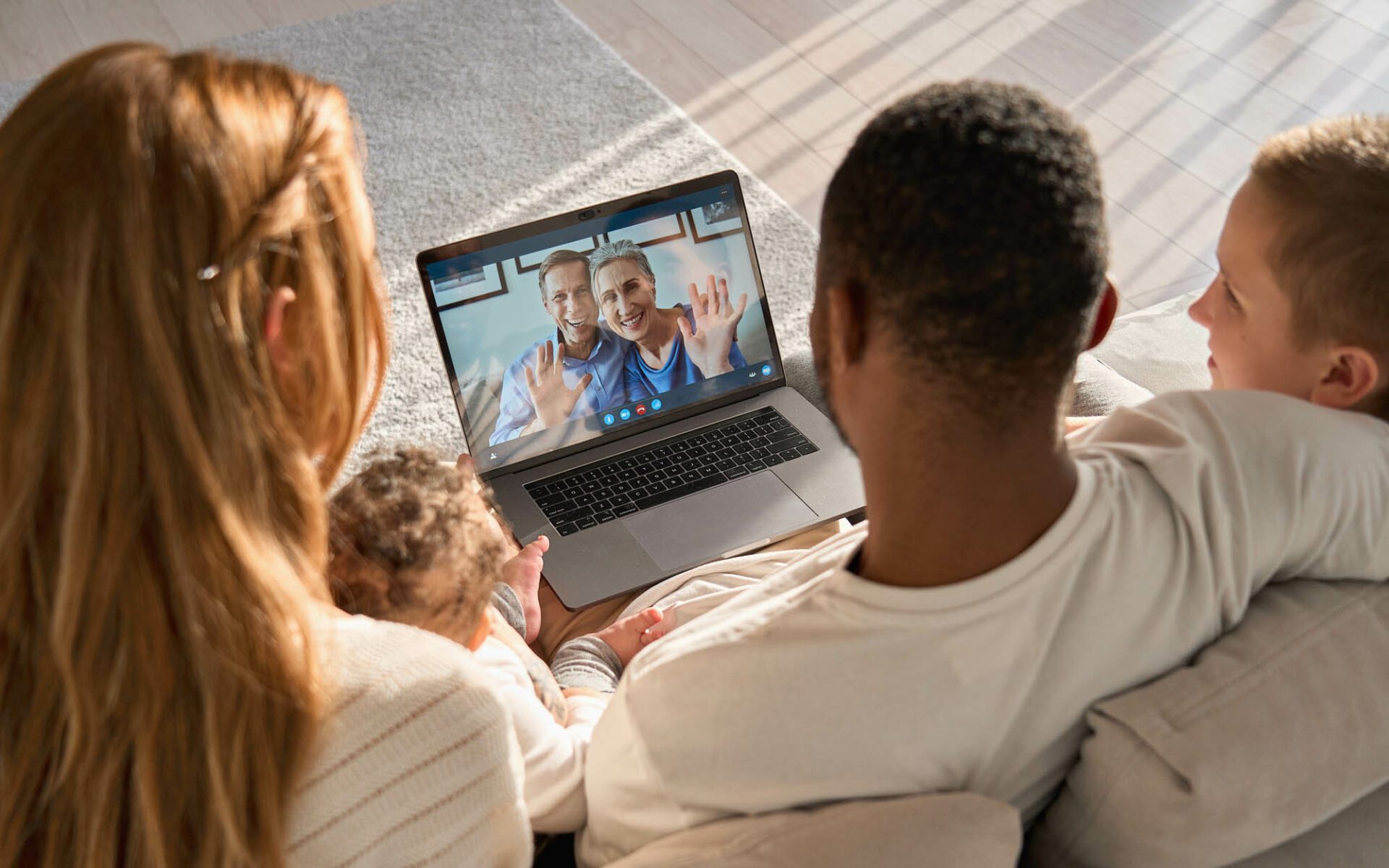 The Benefits of Fiber Internet
From enabling multiple connected devices to run at once to experiencing less lag, fiber optic internet has revolutionized the way families are able to stay connected in our increasingly remote world. Whisper Valley was proud to offer Google Fiber internet service from the beginning, and now, homeowners will soon be able to also choose AT&T Fiber as their internet provider.
What are the advantages of fiber internet over cable? Read on to learn about the benefits of fiber internet.
What is Fiber Internet?
Fiber optic internet consists of cables filled with thin glass or plastic fibers. Data travels through the cables as beams of light pulsed in a pattern.
Why is fiber internet so much faster? Traditional cable internet consists of copper wires, which heat up during peak usage times, thus weakening the signal.
Lightning-Fast Speeds
A gigabit fiber internet connection offering speeds of 1 Gbps is about 20 times faster than a 50 Mbps broadband connection. AT&T Fiber's hyper-fast 5 Gig plan features 134 times faster upload speeds than cable.
Fiber internet speed is ideal for remote workers, busy families with multiple devices and online gamers.
Coverage For All
Many households in the U.S. experience bandwidth issues because of all the devices a family will use for fun or work. Fiber internet allows all of these devices to connect without slowing down, interrupting or disconnecting anyone.
Upload and download at lightning-fast speeds without delays; stream movies, music and games on multiple devices; and provide WiFi coverage throughout your entire home.
Reliability
If you work from home or attend virtual school, internet reliability is a must. As previously mentioned, fiber optics don't rely on metal to carry your data connection, so you're less likely to experience disruptions during peak usage times when internet providers may "throttle" service to prevent outages.
Better Quality
Have you purchased a new 4K TV? Cable internet speeds of 100 Mbps or less often struggle to deliver 4K internet streaming, resulting in a less than perfect viewing experience on your high-tech TV. A fiber optic connection, however, can seamlessly deliver 4K streaming, even at speeds as low as 500 Mbps!
Price
As of May 2023, AT&T Fiber offers five speed plans in Whisper Valley. The 300 Mbps service plan starts at $55 per month, 500 Mbps starts at $65 per month, 1 Gig begins at $80 per month, 2 Gig increases to $110 per month, and the hyper-fast, 5 Gig internet plan starts at $180 per month. Google Fiber's 1 Gig plan starts at $70 per month and the 2 Gig plan is $80 per month. Both providers offer no data caps!
According to AT&T's website, AT&T Fiber in Austin is offering no price increases at 12 months, no annual contract and no equipment fee. Learn more about terms and restrictions by calling Whisper Valley's AT&T Fiber representative, Jerry McFarland, at 737-247-6967.
High Tech Living in Whisper Valley
Whisper Valley is thrilled to be home to two premier fiber internet service providers. In Whisper Valley, living in a high-tech home is enhanced by state-of-the-art technology and innovation. Every home utilizes geothermal heat pumps for heating and cooling and photovoltaic solar panels to convert sunlight into electricity – resulting in zero energy capability.
Our community has been designed as a model for the future of sustainable living. From the ground to the roof–and everywhere in between–home functionality and features have been thoughtfully planned to create the ideal Austin community.
Learn more about high-tech living in Whisper Valley by visiting our Discovery Center at 9400 Petrichor Blvd. Whisper Valley, TX 78653 or by calling 512-720-7467.