Blog by Lettuce Networks
What if the farm your food came from was in your neighborhood? What if you lived where the Farmer's Market happened? As consuming local foods has become a more popular culture shift around the country, many folks have been asking similar questions. A new community in East Austin, Whisper Valley, is pushing the boundaries of what neighborhood communities should look like by funding food production farms right inside its 2,000-acre property.
How do we integrate these gems of a community into the spaces where we live? Luckily, we live in Austin, TX, which boasts 9 large Farmers Market's citywide plus several smaller ones, and lots of people with the topic of local foods on their minds.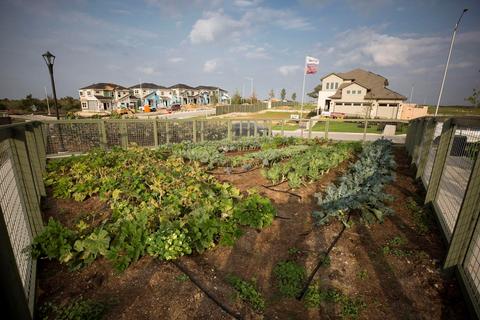 Taurus, the developers behind creating this project, has a huge focus on sustainability and practical integration of new technology to get over some of the energy struggles faced in modern suburbs. By partnering with innovators who are building geothermal utility systems, moveable foundations, and solar panels on each home, having farms right across the street seemed like the natural next step.
Lettuce currently manages two farming spaces and two fruit tree and berry orchards in the first phase to open up for sale. We are working with land planners and the Homeowners Association there to plan as many farms as possible, especially in locations where home buyers will be able to watch and be a part of their food system.
Several times during harvesting or general farm work residents have come up to the team and excitedly asked questions about what's going on and what's going to happen next. They feel closely related to their food and connected to the space it comes from, their own agrihood!
An Agrihood is described by the NY Times as: "residential developments where a working farm is a central feature, in the same way, that other communities may cluster around a golf course, pool or fitness center."
In addition to growing food in the neighborhood, Lettuce organizes a monthly Pop Up Farm Stand out of the Whisper Valley Discovery Center where produce is sold directly to residents and locals. It's not enough for there to just be a farm in the neighborhood, it's also the way we care for the food and allow people to participate and be a part of what we are doing that makes this agrihood so special!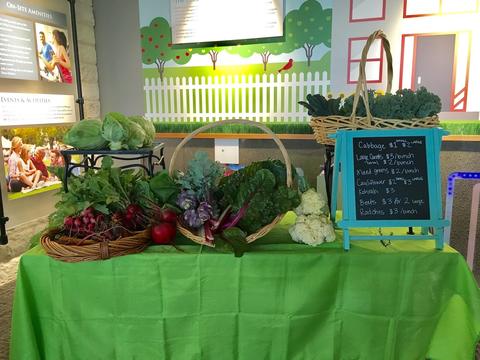 One resident had this to say about their Agrihood: "I just bought all this (produce) for $10. Best part is, it was grown in the organic garden in our neighborhood by @lettucenetworks. I literally drive by this food every day and get to eat it. I understand that this is…pretty amazing and not an option for most. But most people do have access to farmer's markets now. Besides the super fresh food we get, there is no packaging. Zero waste! Fewer trucks on the road transporting food from thousands of miles away! Even when I buy a bag of organic apples from Trader Joe's, it comes in a big plastic bag. None of that with farmer's markets!"
We couldn't have said it better ourselves. Food should be grown close to where you are going to eat it. This is what it will take to cut out major transportation and plastic inputs necessary to preserve food in our current consumption model. Can't wait to see the evolution of Agrihoods as more communities and developers put this idea into practice!