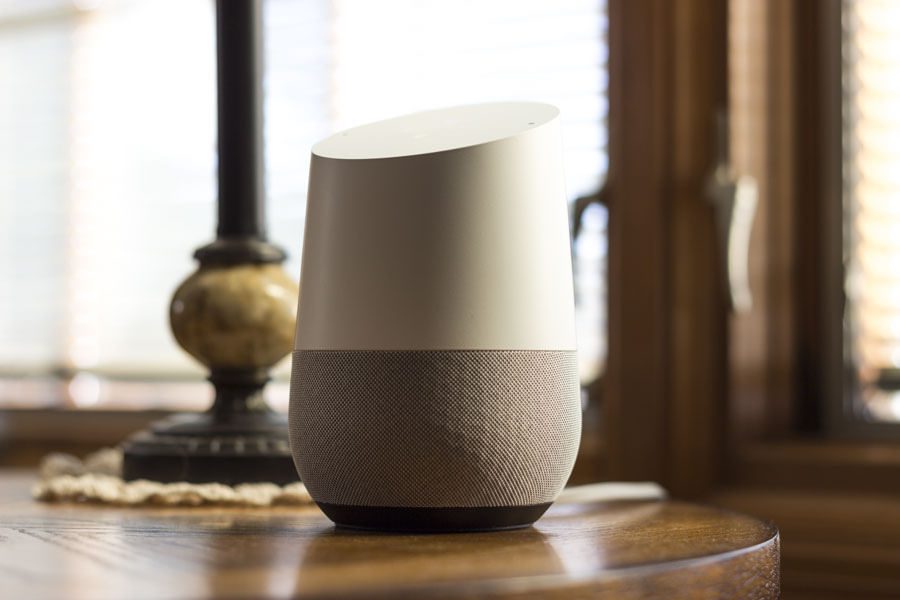 Ways Google Home Makes Your Life Easier
Smart home assistants like Google Home are so much more than a speaker you can converse with! Whisper Valley residents can make their homes fully automated through Google and use Google Home to do tasks like turn on the lights, control your thermostat, connect to your TV and much more.
Whisper Valley is proud to partner with Google Fiber to bring its superfast 1 gigabit Internet + TV service to the entire community, so we are sharing just a few of the ways Google Home works with our homes to make your life easier.
Control Home Tech
Google Home connects to third party products like the Nest Learning Thermostat, another fine product Whisper Valley offers as options in our zero-energy capable homes. Say it feels a little chilly in the house, all you have to do is say, "Google, raise the temperature to 70 degrees" and Google Home will take care of it for you.
This smart device also connects with Philips Hue so you can tell Google to turn the lights on, off or even change the color with special Philips Hue bulbs.
Stream Smarter
Don't worry about the remote—if you have Chromecast plugged into your TV, you can tell Google Home to play a movie or even change the channel to a different TV show. As a smart speaker, you can also use Google Home to stream your favorite music service, like Pandora or Spotify.
Get Organized
Google Home connects with your smartphone, Gmail account, calendar and other related Google products. So, if you peak in the fridge and notice you're out of milk, you can tell Google to add it to your shopping list. Or, if you're trying to figure out what meetings you have the next day, you can ask Google to check your calendar for you.
Google It
Getting ready for work and wondering what the weather's like outside? Google Home can tell you what to expect. Did you forget who the Longhorns were going to play in an upcoming football game? Simply ask Google Home to get the answer. It's the much easier way of Googling!
In addition to providing affordable, sustainable housing to Austin area homebuyers, Whisper Valley is delighted to offer smart home products that help our homeowners conserve energy and make life just that much easier. To learn more about the smart home technology available in Whisper Valley, visit our website and contact us today!