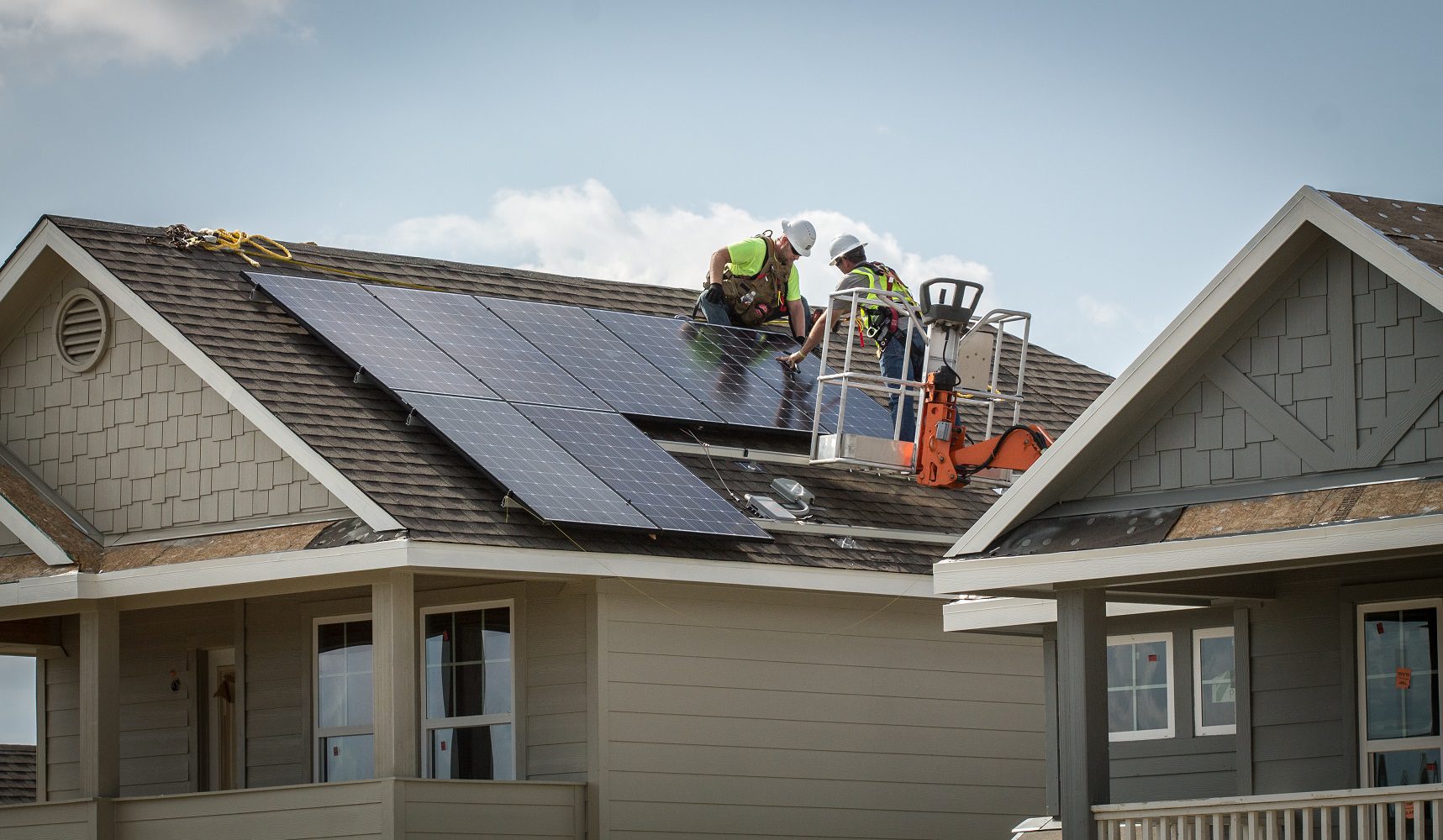 What is a HERS Rating and Why Does it Matter in Your Home?
When searching for a new home in Austin, you may come across the term "HERS Rating" without a whole lot of context.
The Home Energy Rating System (HERS) is the industry standard by which a home's energy efficiency is measured, and it's the nationally recognized system for inspecting and calculating a home's energy performance, according to the Residential Energy Services Network (RESNET).
New homes in Whisper Valley target a HERS rating of 25 or below, which is far below the standard high-performance home built today. Read on to learn more about why HERS ratings matter when buying and selling a home.
What Does a HERS Rating Determine?
Homes are rated on a scale from 0-150 on the HERS Index, 0 being "best energy performance" and 150 being "poor energy performance." Simply put, the lower the HERS score, the more energy efficient the home – and, the more money you can save on your energy bills.
When selling a home, a low HERS score could command a higher resale price. When buying a home, the HERS score can help you anticipate the costs of energy bills and efficiency upgrades.
According to RESNET, the U.S. Department of Energy has determined that a typical resale home scores 130 on the HERS Index while a standard new home is awarded a rating of 100. Some homes in Whisper Valley have been rated as low as 15!
How is A Home Rated on the HERS Index?
A HERS rating is determined by a certified Home Energy Rater who assesses the energy efficiency of a home and assigns it a relative performance score. Some of the variables included in the HERS score include all exterior walls, ceilings and roofs, attics/foundations/crawlspaces, windows and doors, vents and ductwork, HVAC systems, water heating system and the home thermostat.
You can visit the RESNET National Registry to find certified HERS raters.
Zero-Energy-Capable Homes in Whisper Valley
Whisper Valley takes home energy efficiency to a new level thanks to the EcoSmart Solution, the green energy service provider to all homeowners in the community.
EcoSmart homes are powered by an innovative GeoGrid that provides geothermal heating and cooling through ground-source heat pumps located in every home, as well as solar PV, smart home technology and energy-saving home appliances to help reduce home energy usage to zero based upon individual energy behavior.
Start living comfortably in an energy-efficient new home in Whisper Valley! View our available inventory and contact us today to learn more about our zero-energy-capable homes and our community.