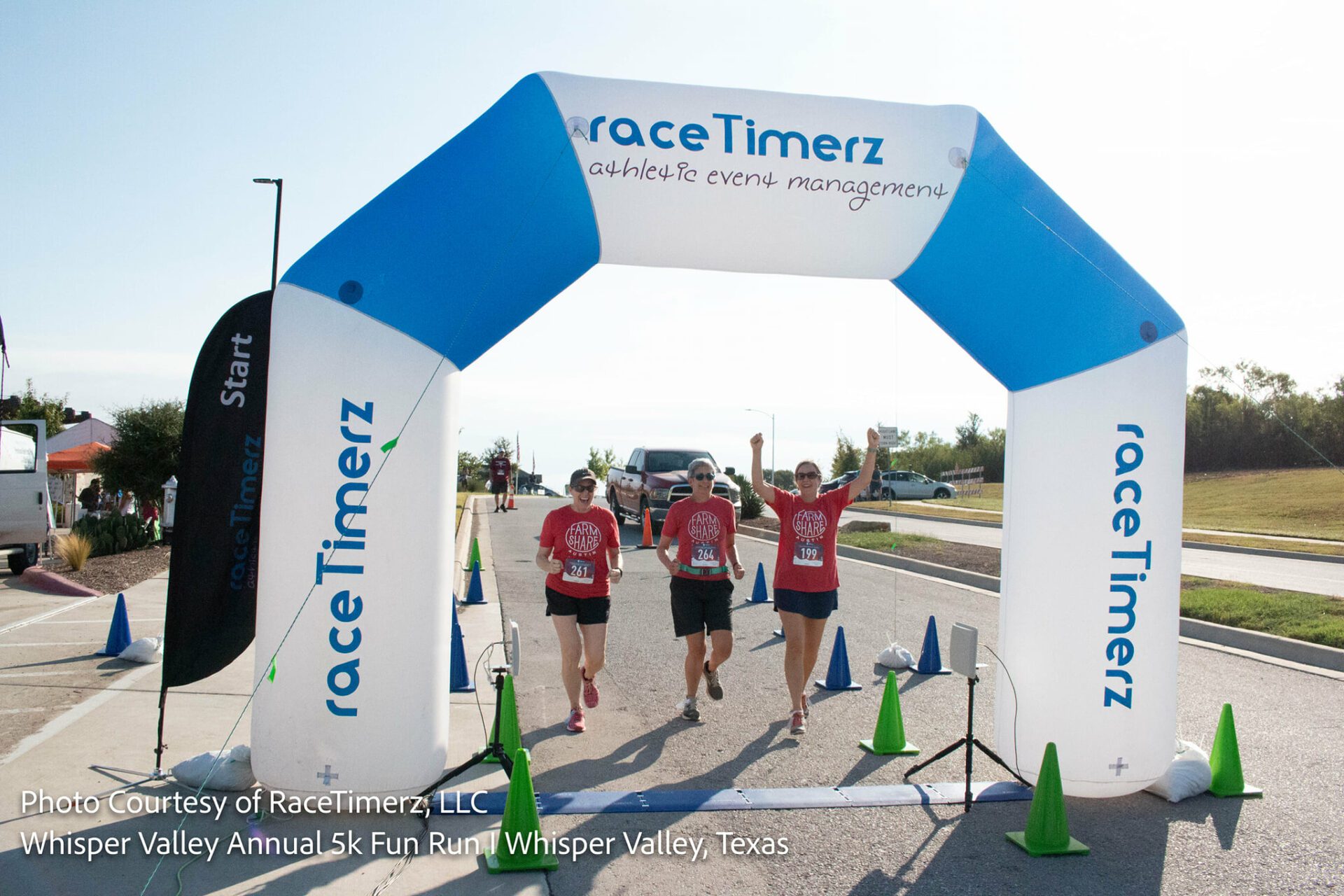 What to Know for the 2022 Whisper Valley 5K & 10K
We are just three days away from the 2022 Whisper Valley 5K and 10K! On Saturday, Sept. 17, from 8 a.m.-Noon, bring the whole family to Whisper Valley to participate in our annual 5K and 10K fun run and to enjoy food trucks, a Farmers Market, family fun including a bounce house, face painter and balloon artist, a drawing for raffle prizes, tours of our model homes, and so much more.
Read on to learn more about registration, bib pickup and other event details!
5K/10K Registration & Bib Pickup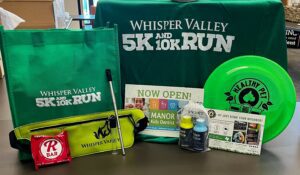 If you haven't registered for the Whisper Valley 5K or 10K yet, you still have time! Register now through race day for $35 per runner. Race-day registration will be available at the Whisper Valley Discovery Center beginning at 7:30 a.m. on Saturday, Sept. 17, and will cost $35.
Runners who registered by Sept. 9 are eligible for early bib pickup through Friday, Sept. 16, at the Whisper Valley Discovery Center, located at 9400 Petrichor Blvd. Whisper Valley, TX 78653. From Noon-6 p.m., you'll be able to pick up your race bib, swag bag and T-shirt. You can also pick up all items on the morning of the race beginning at 7:30 a.m.
If you registered after Sept. 9, you will be able to pick up your bib and swag bag at the Discovery Center on race day beginning at 7:30 a.m.
Race Information and Parking
The 5K and 10K starts and ends on Petrichor Boulevard. The 10K will complete two laps of the course, which takes runners through all four phases of Whisper Valley.
Runners, walkers, strollers and dogs are all welcome! The race is a timed event and will begin promptly at 8 a.m. with 5K runners starting first. Our run timing company, RaceTimerz, utilizes reusable, RFID shoe tags. The tags do not begin tracking until runners cross the starting line, so the top 3 overall male and female finishers will be accurately timed. Results will be available at our Result Kiosk at the race and online at www.raceTimerz.com.
Street parking will be the only parking available, so participants are encouraged to arrive early to allow plenty of time for parking.
Weather Protocol
The current forecast for Saturday, Sept. 17, is calling for partly cloudy conditions with temperatures ranging from the mid 70s to the upper 80s during the course of the event.
The Whisper Valley 5K & 10K will happen rain or shine! In the event of severe weather, we will watch the forecast and push back the start time if needed. We will email participants as needed and also post updates on Whisper Valley's Facebook page.
Farmers Market & Family Fun
Alongside the race, Whisper Valley will host the Manor Farm to Market Farmers Market beginning at 8 a.m. Fresh produce from the Whisper Valley gardens will be available to purchase through donations to FarmShare Austin, including Hungarian wax peppers, Serrano peppers, jalapenos, bell peppers, Malabar spinach, Swiss chard, okra, tomatoes, noodle beans and more!
Confirmed vendors include:
Amelia's Creations
Breezy Acres Jams & Jellies
Brown Men Brewing
Chef Addie's Kitchen
Coyote Creek Farm
The Traveling Empanada, LLC
Grab some delicious breakfast bites from Andy's Mini's Food Truck or pre-order from The Traveling Empanada for pickup during the event. Adult beverages supplied by Hye Rum will also be available to attendees 21+.
Additional family fun includes a bounce house, balloon artist, face painter, games and activities. Attendees will also be able to register for raffle prizes during the event, including a pair of Ray-Ban Stories, Bose QuietComfort Noise Cancelling Earbuds, Drift Inflatable Stand Up Paddle Board, Yeti Roadie 24 Cooler color Nordic Blue, four $50 Fleet Feet gift cards, a Healthy Pet gift bag, Hye Rum Basket and more.
The Farmers Market and 5K/10K will end at Noon.
New Homesites Available
This year's Whisper Valley 5K & 10K celebrates the opening of the newest phases in our community: Highview and Glenmore. Pre-sales for new homesites in Whisper Valley will begin this month with homes priced from the mid $300s-$600s by Pacesetter Homes, GFO Home, AHA Dream Homes, Thurman Homes and Terrata Homes.
Our model park will be open for model home tours during the event and our Discovery Center staff can help you learn more about our zero energy capable homes and community amenities.
Farmshare Austin
Not only will you feel accomplished by starting your day with a good run, but you'll feel good knowing a portion of the registration fees from the Whisper Valley 5K & 10K benefit Farmshare Austin. This local nonprofit organization training the next generation of farmers in Central Texas and increasing healthy food access throughout the Eastern Crescent of Austin and Travis County.
Learn more about Farmshare Austin by visit FarmShareAustin.org.
Event Sponsors
Whisper Valley is thankful for our 5K & 10K sponsors, including EcoSmart Solution, Bluebonnet Electric Cooperative, AHA Dream Homes, Pacesetter Homes, Texas Disposal Systems, Thurman Homes, GFO Home, Manor Kids Dentist, Alba Energy, Camp Gladiator, and SEC Planning.
We are anxiously counting down the days until the Whisper Valley 5K and 10K on Sept. 17! Don't forget to register for the 5K or 10K today and check out our event website for more information.