National Wildlife Federation Certifies New Wildlife Habitat Garden in Whisper Valley
The National Wildlife Federation (NWF), America's largest wildlife conservation and education organization, is pleased to announce Taurus of Texas, developer of Whisper Valley in East Austin, has successfully created a Certified Wildlife Habitat® through its Garden for Wildlife™ program. In addition,Whisper Valley's habitat has been co-certified with NWF's state affiliate, the Texas Conservation Alliance.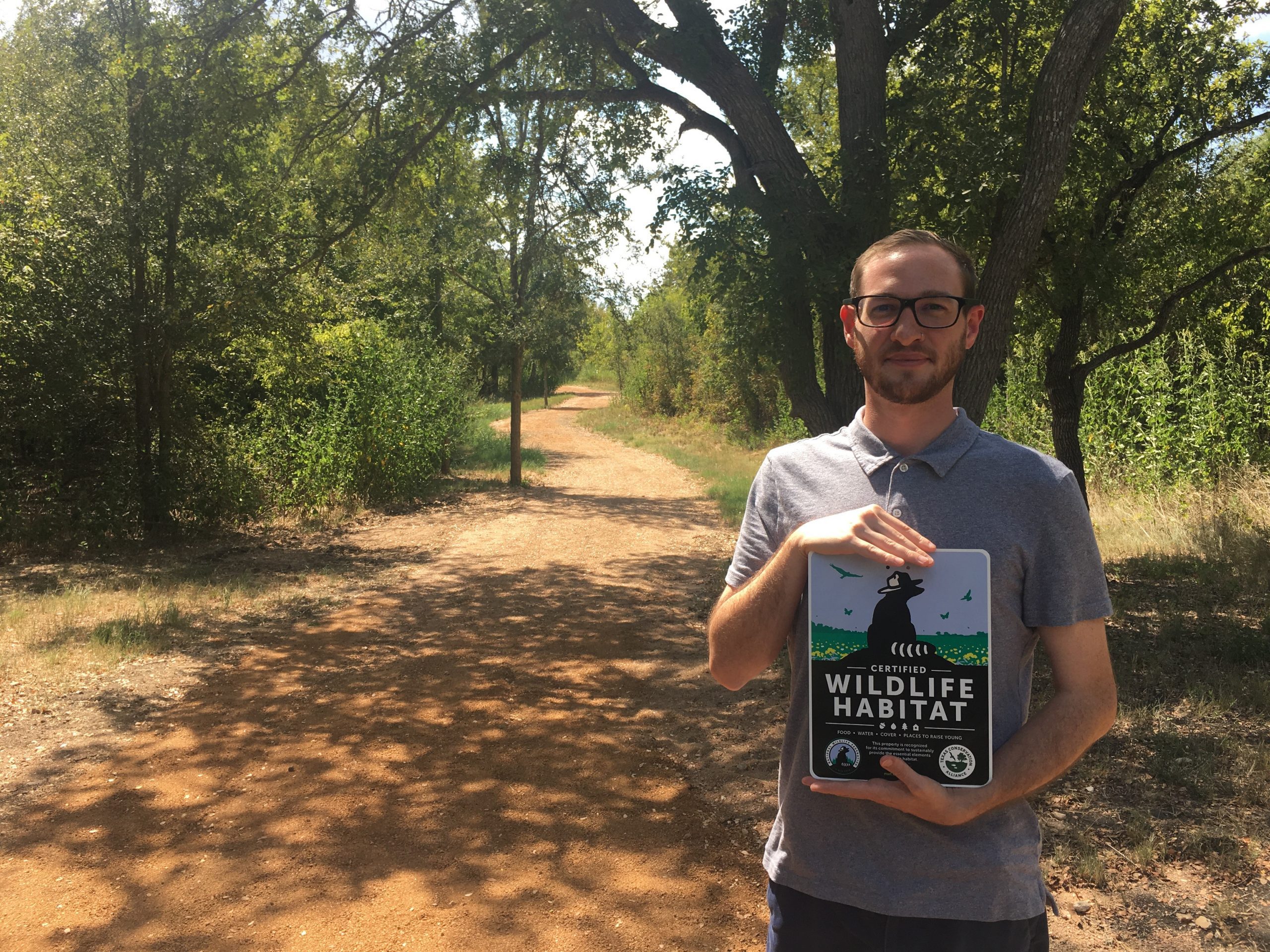 NWF celebrates this effort to create a garden that supports birds, butterflies, bees, frogs and other local wildlife. Every Certified Wildlife Habitat garden provides natural sources of food, water, cover and places to raise young and is maintained in a sustainable way that incorporates native plants, conserves water and doesn't rely on pesticides.
Celebrating over 45 years, the Garden for Wildlife movement has recognized over 227,000 Certified Wildlife Habitat gardens across the United States to date, encompassing more than 2.5 million acres that support wildlife locally. Backyards, urban gardens, school grounds, businesses, places of worship, campuses, parks, farms, zoos and community landscapes can all be recognized as wildlife habitats through the program.
"Anyone, anywhere can restore wildlife habitat right in their own yards and communities," said NWF naturalist David Mizejewski. "Whether you garden in a suburban yard, an urban area or a rural plot of land, you can make a difference for local wildlife. Creating a Certified Wildlife Habitat garden is fun, easy and makes a real difference for neighborhood wildlife. It's the perfect grassroots way to think globally and act locally and help birds, butterflies, bees and other wildlife," he added.
"Whisper Valley is a new type of community with deep roots in sustainable development and this certification is an extension of that concept. We are stewards to the land, and we want to promote the protection and care of Texas Wildlife. Our specific ecosystem is incredibly vibrant and diverse, providing services such as natural pest and disease control to our community. It's important to love the little things," said David Currie, Discovery Center associate at Whisper Valley.
"Walking through the Whisper Valley trails, the habitat quickly pieces itself together. There is a small creek that runs through our green space that provides an excellent skeleton to the ecosystem. For birds, we have a significant population of Painted Buntings, Killdeer, Bluebirds, Warblers, Jays, Crows, various Raptors including the fantastic Crested Caracara, and so much more. I've just about checked off every major Texas mammal and Pollinators are abundant. The aquatic wildlife is healthy and there are numerous indicator species that I've come across. This really is such an important area for food, water, cover, and places to raise young."
Many of NWF's state affiliate organizations are partners in the Certified Wildlife Habitat Program. Habitats in partnering states have national and state certification, including Arizona, Arkansas,
Colorado, Delaware, Florida, Illinois, Indiana, Kansas, Kentucky, Louisiana, Maryland, Missouri, Montana, Nebraska, North Carolina, New Jersey, Oregon, South Carolina, Tennessee, Texas, and Wyoming.
Every Certified Wildlife Habitat garden is now also part of the Million Pollinator Garden Challenge, a national effort to create a million gardens that provide habitat for declining pollinator insects such butterflies and bees.
Participants who have their wildlife habitat garden certified receive a personalized certificate with a unique habitat number, a one-year membership to NWF with a subscription to National Wildlife magazine, a subscription to the Garden for Wildlife e-newsletter, a 10 percent discount to National Wildlife catalog, and the exclusive right to post a Certified Wildlife Habitat yard sign.
For more information on NWF's Garden for Wildlife movement and how to qualify to have a garden
space recognized as a Certified Wildlife Habitat, visit https://www.nwf.org/garden or call 1-800-822-9919.