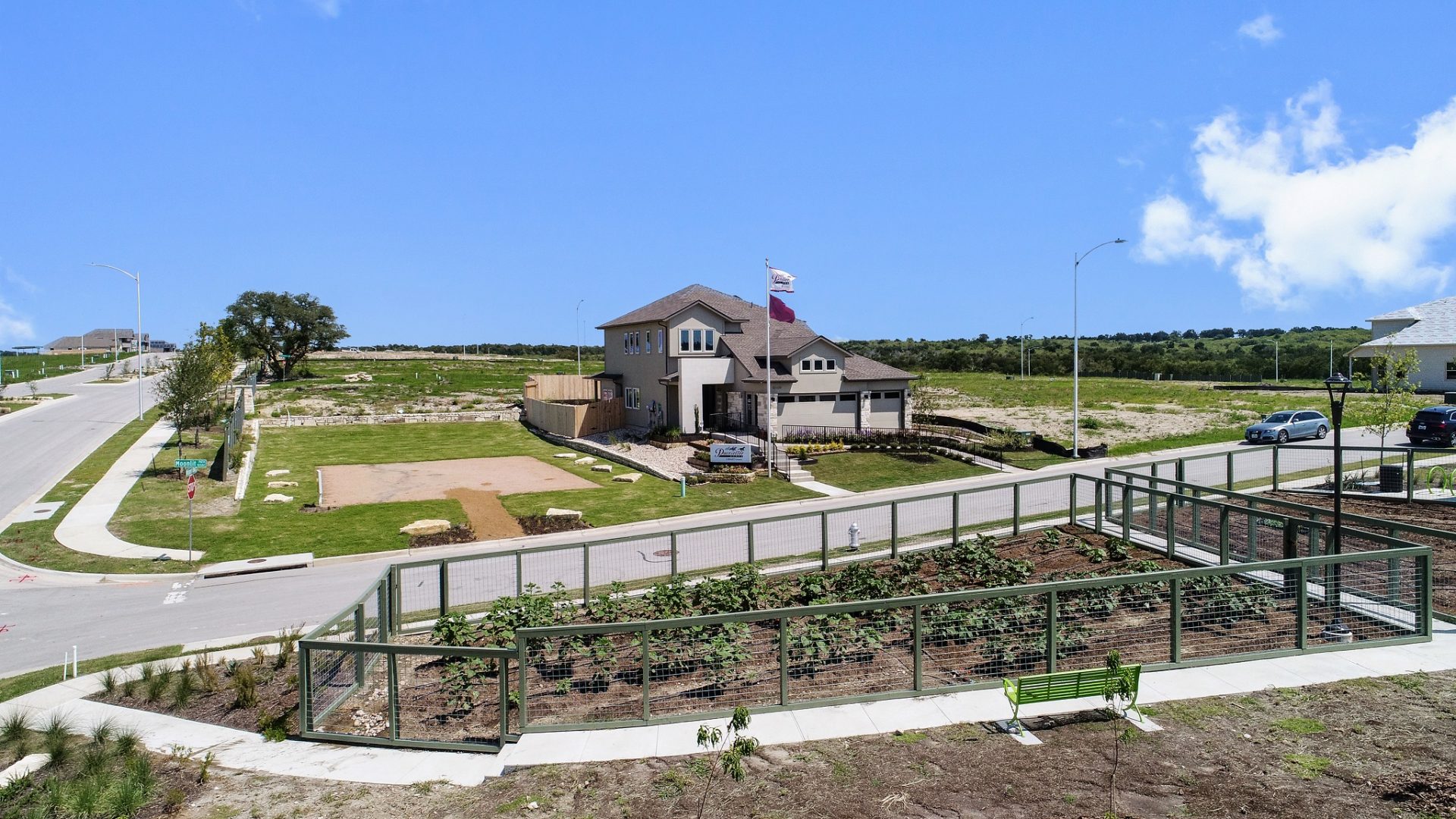 Learn About Whisper Valley's Garden & Farm Program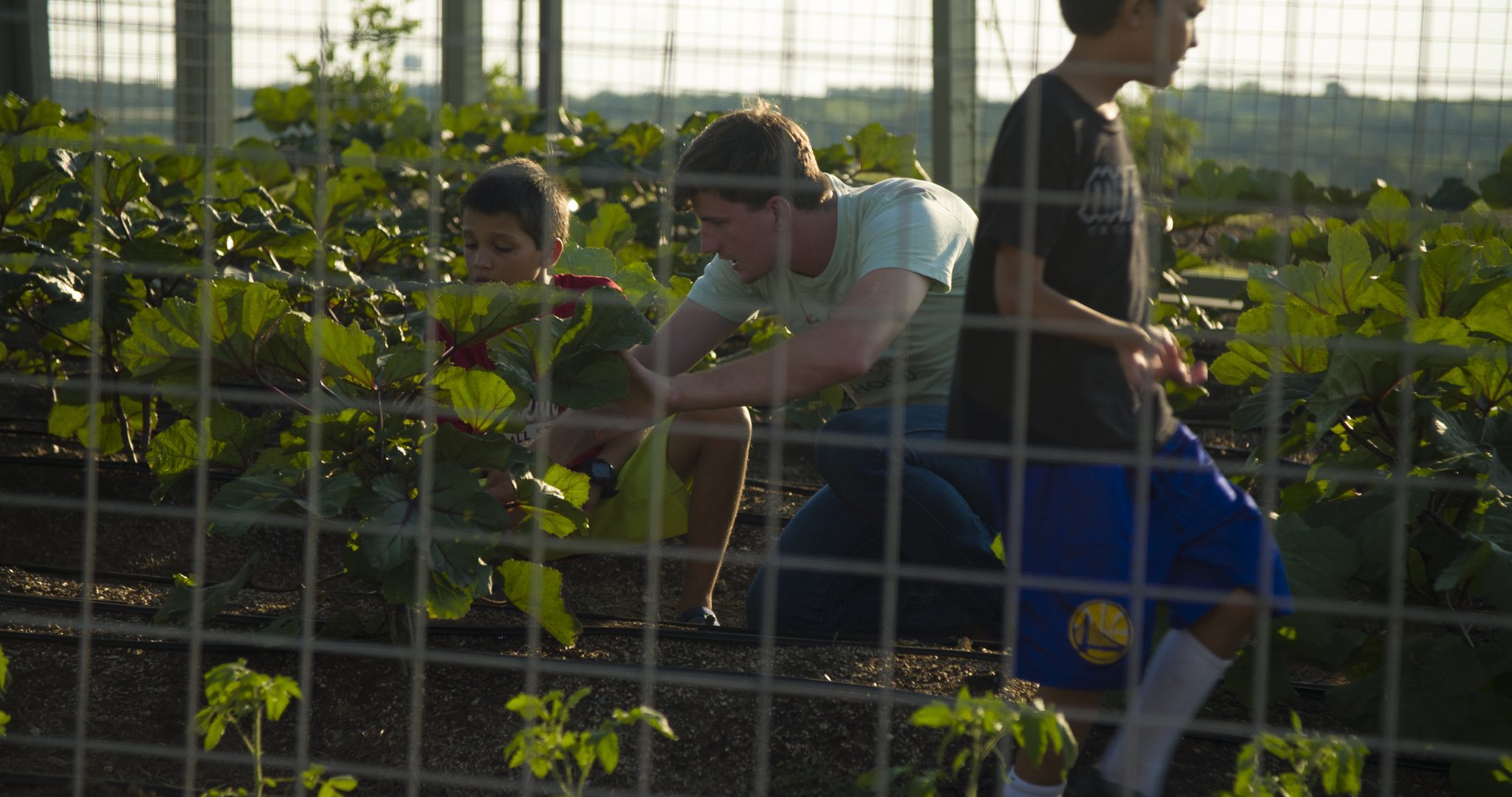 Whisper Lettuce, Whisper Valley's organic farming program, manages our community farms and delivers fresh, organic food right to your doorstep. Homeowners can choose food grown in our community farms or even have a mini-farm installed right in their backyard.
Another convenient option: Whisper Lettuce's meal kit delivery plans. Each meal kit includes all the spices and recipe items you need to create nutritious, balanced meals for your family, all at a cost that is lower than the grocery store.
Whisper Valley subscribers will enjoy this exclusive program:
• Composting service
• Produce box delivery
• Meal Kit Deliveries: Omnivore and Vegetarian Deliveries
• On-demand bulk produce delivery
• Workshops/Gardening classes
Back yard mini-farm installations
Whisper Valley residents receive discounted pre-move in pricing!
Backyard garden size options:
• 40 sq ft
• 80 sq ft
• 120 sq ft
• Custom gardens also available with a Whisper Valley resident discount
Meal Kit Delivery Plans
Eating healthy is even easier with Whisper Lettuce's meal kits! Choose your plan and each kit is delivered to your door with the exact ingredients and spices you need to make delicious, nutritious meals.
Produce, Sauces & Spices Plan
$35/week – 3 meals, 4 servings each
Price per serving: $2.50
Amazing original recipes and pre-portioned produce, spice mixes & dressings.
Complete Meals: Omnivore
$79/week – 3 meals, 4 servings each
Price per serving: $6.58
Produce, spice & sauces plus premium, locally sourced meat, fish, cheeses, lentils, breads &
more.
Complete Meals: Vegetarian
$65/week – 3 meals, 4 servings each
Price per serving: $5.33
Produce, spices & sauces plus top quality artisanal vegetarian proteins, pastas, beans, nuts & more.
Subscription Options
Whether you are looking to become an expert farmer to you just want to watch your organic produce grow without getting your hands dirty, we have a farm subscription to fit your needs!
Urban Farm Kit Subscription
This subscription is for hands-on farmers! For $25 per month, you receive all the seeds, materials and instructions you need to grow a successful garden without the ongoing help of the Lettuce team. If you want to work your own garden but would like a bit
more assistance or supervision from the Lettuce team, that is available for a small additional fee, up to an additional $20 per month.
Complete Care Subscription
This subscription provides complete garden management, allowing you to do nothing but sit back and watch your garden grow! The Lettuce team will weed, service and harvest your garden for you to ensure a bountiful harvest from your garden.
Produce grown in backyard gardens can be kept by the home owner or returned
to the network for "Credits" off of subscription prices.
Non-subscriber composting service is also available for an additional fee.
To learn more about the garden and farm program in Whisper Valley, contact us or head to the Discovery Center to speak with our associates!