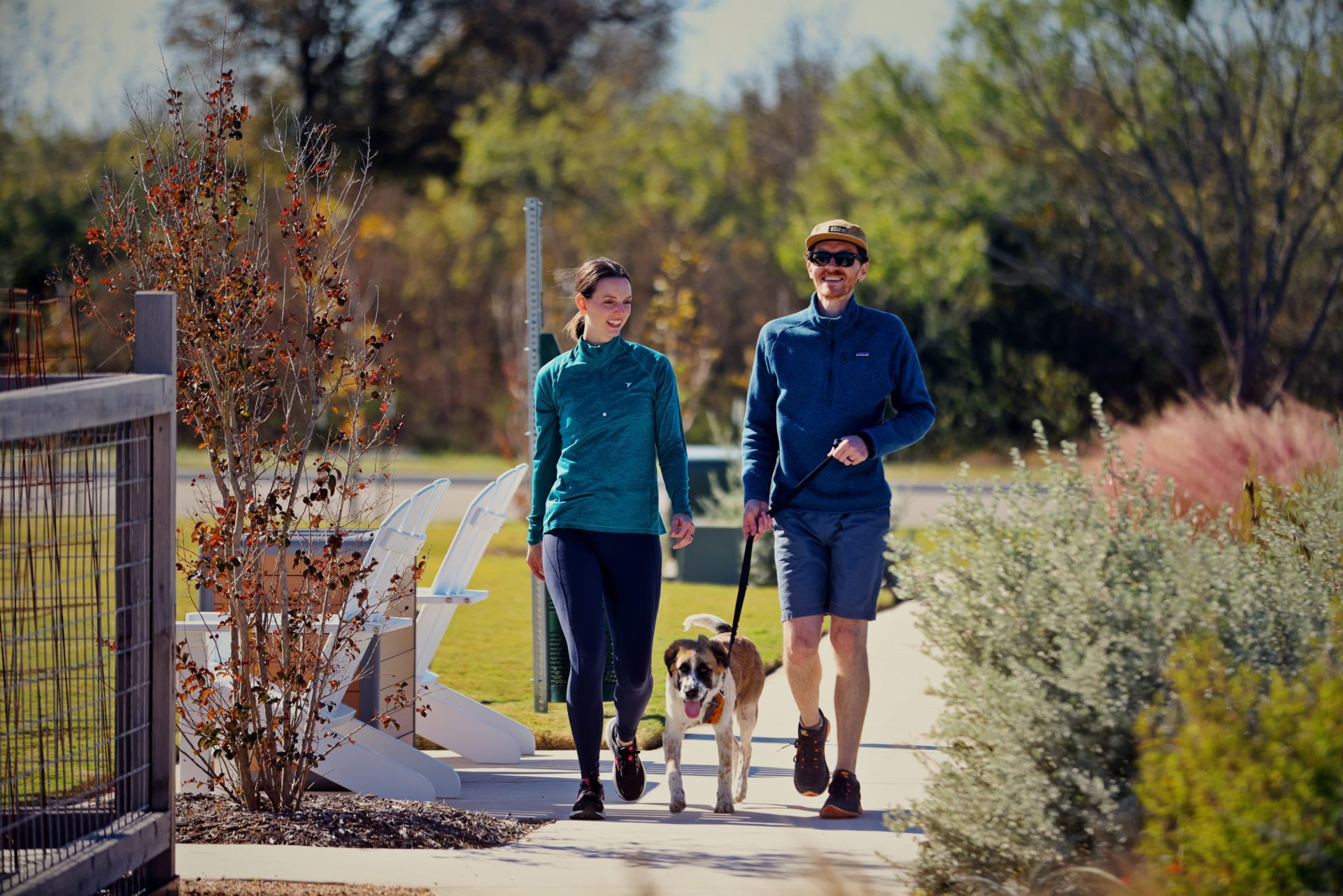 How Whisper Valley Helps You Lead a Healthy Lifestyle
Sustainability and healthy living go hand-in-hand at Whisper Valley. We know preserving greenspace, utilizing renewable energy, and growing organic foods are better for the environment, but they're also keys to a more holistic lifestyle.
At Whisper Valley, you have everything you need to lead a healthy lifestyle. Learn more about all the ways our eco-conscious master-planned community helps you connect with nature and put your best foot forward.
Community Gardens
Fresh produce is right next door in neighborhood gardens located throughout Whisper Valley. Tended by professional farm managers, our gardens enable homeowners to learn to grow their own produce and also bring organic produce home to cook healthy meals.
Fitness and Recreation
Whisper Valley has been designed to showcase future miles of trails, open spaces and parks. When you have access to safe and convenient places to exercise, you're more motivated to get outdoors and achieve your fitness goals.
The community also offers a dynamic fitness center with featured fitness trainers, playgrounds for children and an expansive dog park so the whole family can get out and move!
Health-Focused Community Events
From volunteering in the garden to cooking classes and fitness classes to mental health seminars, Whisper Valley's lifestyle program was designed to meet the needs of our homeowners while also providing a fun way to socialize with neighbors.
Healthier Homes
From the outdoors to the indoors, Whisper Valley homes were also designed with your health in mind. Every EcoSmart home in Whisper Valley has geothermal heating and cooling, which provides better air filtration and air circulation. This creates a healthier living environment that can help alleviate pollen and other allergens from coming in and making you sick.
This is accomplished through the use of a geothermal heat pump to exchange heat with the Earth to heat your home in the winter and cool it in the summer. The pump also makes it easier for the air to circulate throughout your home and doesn't become worn out easily over time.
Ready to move to a community with healthy lifestyle amenities? We invite you to discover new homes underway in Whisper Valley. You can visit our community at 9400 Petrichor Blvd., situated just east of the SH-130 Tollway and 25 minutes from Downtown Austin.