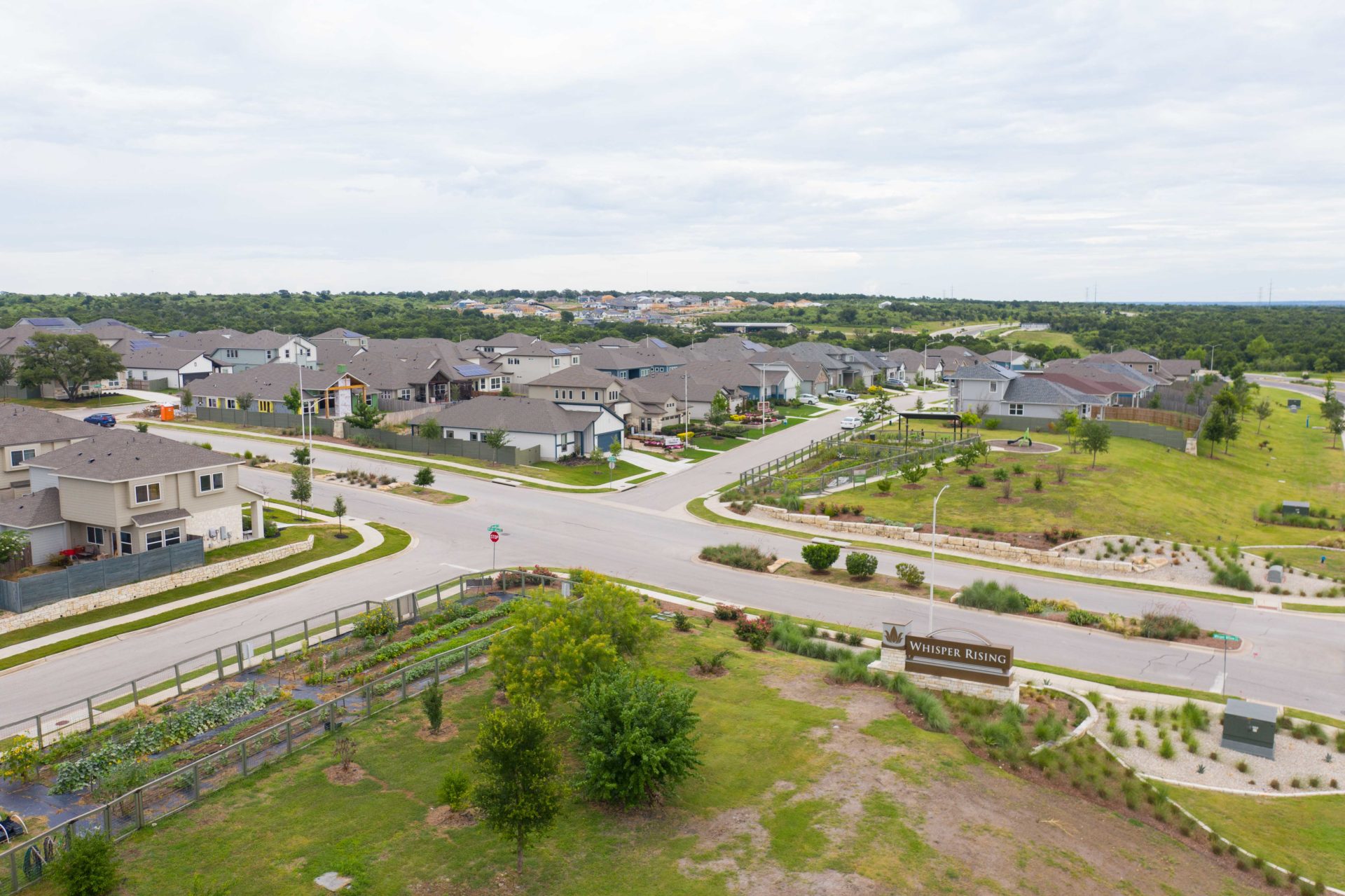 Whisper Valley Wins 'Best Master-Planned Community' at 2022 Residential Real Estate Awards
As part of the 2022 Residential Real Estate Awards, the Austin Business Journal honored some of the top homebuilders in the region and a new neighborhood that wowed the judges.
Best Master-Planned Community: Whisper Valley
Whisper Valley is wowing Tesla workers
Project earns best master-planned community
By Austin Business Journal Staff
About five miles from the new gigafactory, a blossoming neighborhood is turning heads.
Talk about being at the right place at the right time. Developer Taurus Investment Holdings LLC was one of the starkest examples of a local business to immediately feel the "Tesla effect." It saw sales ramp up at Whisper Valley in Manor almost immediately after it became known almost two years ago that carmaker Tesla Inc. would plop a huge factory down the road on State Highway 130.
As a 2,063-acre community, Whisper Valley will be built out to include about 7,500 single- and multifamily homes. Planners lived up to the definition of master-planned by strategically weaving in retail space, restaurants, office parks, entertainment venues, schools and a 600-acre public park envisioned to serve all of East Austin.
Whisper Valley trails will eventually connect with a 30-plus-mile regional trail that will lead to Walter E. Long Park and East Metropolitan Park.
The whole thing would make Elon Musk proud, given that homes use geothermal heating and cooling systems to reduce energy consumption by up to 65% — and every house comes with solar power and gadgets such as Nest thermostats, which can run on Google Fiber implanted in the area.
A lifestyle program brings residents together for fun events or classes.
More than 600 homes have already been sold and delivered, and phases three and four are expected to yield another 362 homes by this summer. An additional 1,000 lots are planned and awaiting city approval.
[Source: Austin Business Journal]