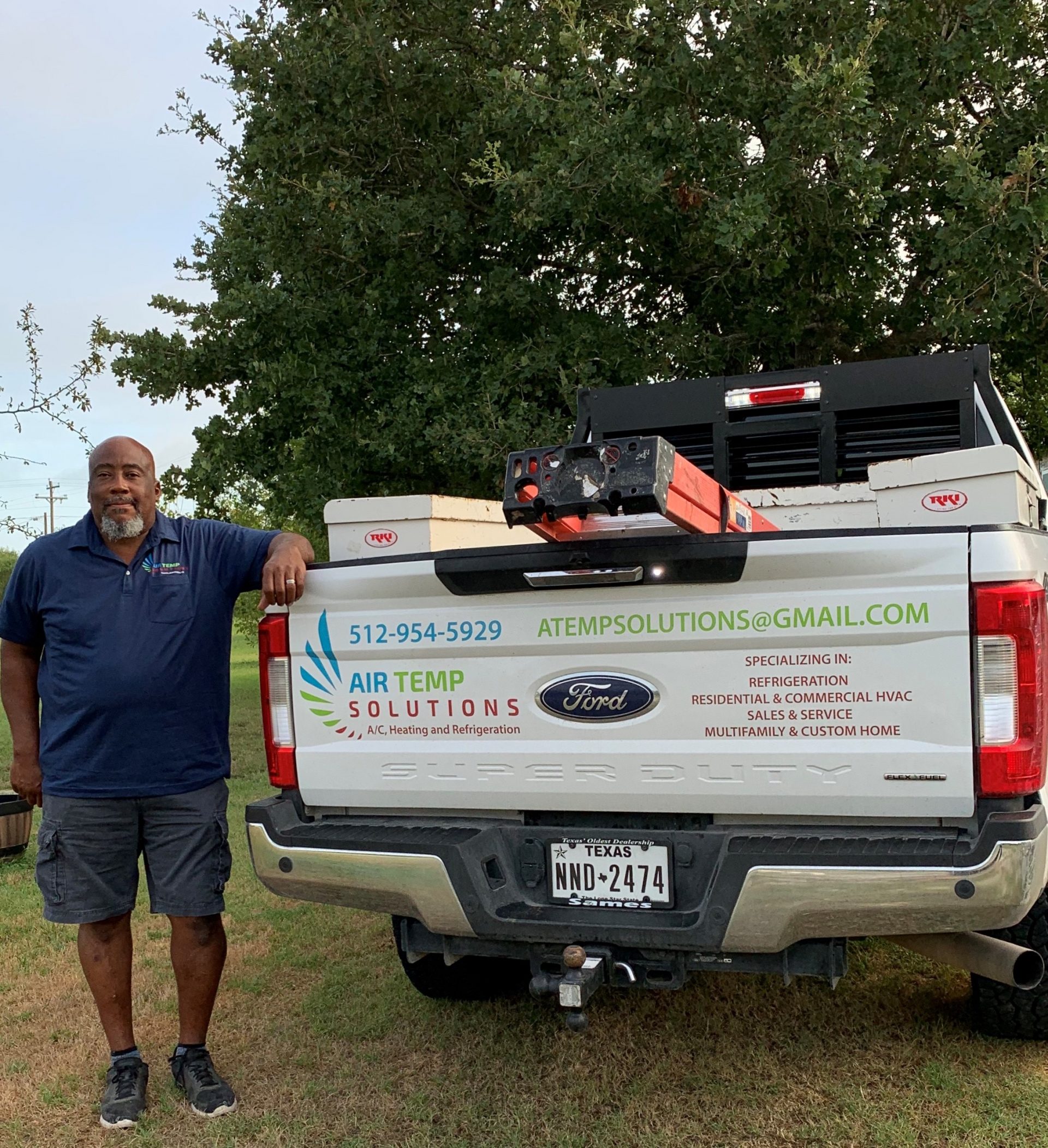 Introducing Air Temp Solutions at Whisper Valley
Whisper Valley and EcoSmart Solution are proud to partner with local Austin businesses like Air Temp Solutions to service our zero-energy-capable Austin homes. Air Temp Solutions is a local, family-owned business that installs and maintains the geothermal heat pump units for every home in Whisper Valley.
Read on to learn more about what Air Temp Solutions does in our community in this Q&A with owner Whalon Patterson, a geothermal heat pump specialist.
What is Air Temp Solutions' role at Whisper Valley?
At Whisper Valley we install the geothermal heat pump units. We put in all the duct work, the unit and we also maintenance the unit. After installation, EcoSmart gives homeowners a one-year service agreement. We come out twice to change filters for them and we also provide maintenance and service on all the units.*
How long has your business been around?
I have been in the air conditioning business for 25 years. I actually started on my own 3 years ago – Whisper Valley is one of the first contracts I picked up, but I was already a project manager working on Whisper Valley before taking over the contract. Right as I was starting my business, my wife retired from the military and now she manages the office.
I'm an original Austinite, I've lived here all my life. I've watched the city change – I traveled all over the city with my dad, who was a contractor. I remember when people still had chickens, cows, hogs – just 15 miles from the Capital!
How is your service at Whisper Valley different from other projects you work on?
Geothermal pumps are unique to Whisper Valley. I've worked on them more in commercial than in residential. This is the first full community that is geothermal. It's a different mindset in that these are not outdoor units. The unit pumps water from the ground to cool the compressor, so the mindset is a little different in servicing these units than traditional HVAC units.
I think this is really a great thing for the future. It's going to become more of the norm one day since it's a really good way to save energy.
What do you enjoy most about your job?
I enjoy giving this service to people. I truly enjoy making sure the customer is happy and people are happy with the service they received.
To learn more about Air Temp Solutions and to reach Whalon, visit https://atempsolutions.com.
Situated just east of the SH-130 Tollway and 25 minutes from Downtown Austin, Whisper Valley is a sustainable master-planned community showcasing healthy lifestyle amenities and affordable, eco-friendly homes.
All homes are powered by the EcoSmart Solution, a unique energy delivery program providing geothermal heating and cooling to all homes. Coupled with Solar PV and smart home technology and appliances, EcoSmart homes can help homeowners reduce monthly utility bills depending on personal energy behavior.
To learn more about Whisper Valley and the EcoSmart Solution, explore our website and contact us today for more information.
*This statement has been updated. The EcoSmart service agreement was updated in 2021 to now offer filter changes two times in the first year to align with the builders' one-year workmanship warranty.