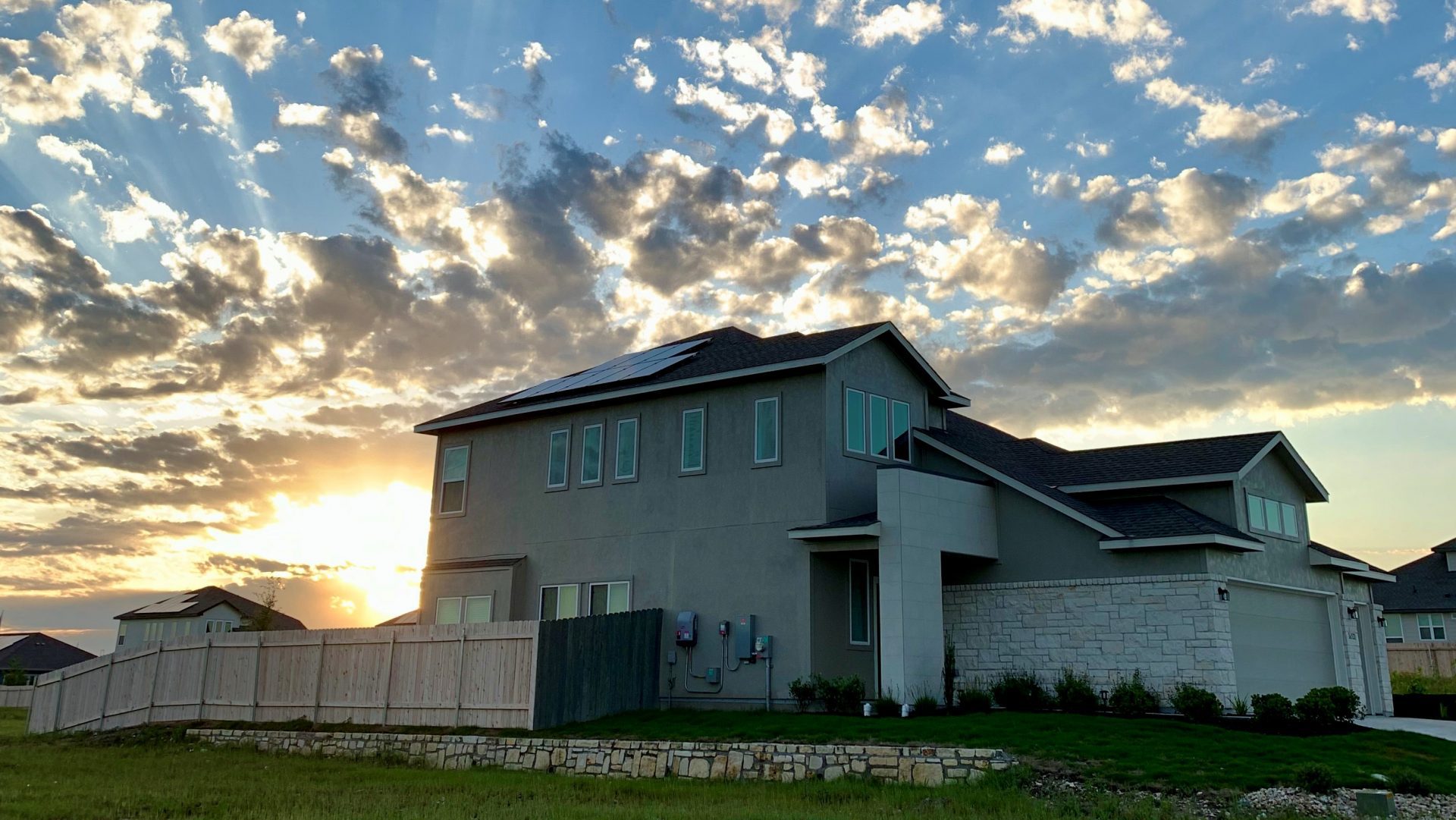 How to Practice Good Energy Behavior
Austin summer temperatures are heating up, but your energy bills don't have to skyrocket when you live in an energy-efficient new home and practice good energy behavior. In fact, Whisper Valley homeowners have received energy bills as low as $10 thanks to our zero-energy-capable homes and by following good energy habits in their homes.
What exactly does it mean to practice good energy behavior? Here are a few tips to help you get started.
Don't Let Electronics Waste Energy
This is one of the easiest ways to save on your energy bills. Unplug appliances, chargers, and electronic devices when you are not using them. They use energy even when they are turned off!
To make things even easier, utilize a power strip in home offices, entertainment centers and other areas so you can simply turn the strip off when not in use. Or, purchase a "smart strip" that powers only the devices that need to stay on.
Lighting for Less
ENERGY STAR® qualified LED light bulbs utilize at least 75% less electricity, generate less heat, and last about 50 times longer than regular incandescent bulbs, and five times longer than Compact Florescent Light bulbs.
Don't forget to turn off unneeded lights, even when leaving a room for a short time. Lights generate heat that increases room temperature. According to Austin Energy Green Building, lighting accounts for about 10% of your overall home energy use.
Energy Efficient Appliances and Home Automation
As part of the EcoSmart Solution home package, Whisper Valley homes come with energy-efficient home appliances and home automation products designed to help homeowners manage their new homes more efficiently.
Products like the Nest Learning Thermostat help homeowners control the internal temperature of their home while automatically adapting to their habits. Try to only set your thermostat as low as you need to feel comfortable and remember to raise the thermostat when you are away for two hours or more. Nest Learning Thermostat will automatically do this for you when you leave!
The Google Nest Hub is another product that comes standard in Whisper Valley homes. Utilizing this one device, you can control all of your smart devices on one home display, as well as using your voice. The Google Nest Hub is compatible with more than 5,000 smart devices, including lights, cameras, TVs and much more.
Whisper Valley homes also feature high-efficient home appliances designed to reduce overall energy consumption.
More Good Energy Behavior Tips

Wait to run your washing machine and dishwasher until you have a full load.
Hang clothes to dry and utilize the "air-dry cycle" on your dishwasher.
Set your water heater temperature no higher than 120 degrees to save around $45 a year.
Check your refrigerator and freezer temperatures. You may save up to 25% by setting your refrigerator temperature between 35 and 38 degrees and your freezer to 0 degrees.
Consider an energy efficient refrigerator or freezer. Refrigerators more than 10 years old often use up to 50% more energy than new energy-efficient models.
Cook outdoors or use the microwave. Microwaves use up to 80% less energy, cook food up to 75% faster, and produce much less heat than an electric or gas oven.
Ready to ditch your older home and upgrade to a new, energy-efficient home? Whisper Valley homes are powered by the EcoSmart Solution, a unique energy delivery program providing geothermal heating and cooling to all homes. Coupled with Solar PV and smart home technology and appliances, EcoSmart homes are zero-energy capable when homeowners practice good energy behavior.
To learn more about Whisper Valley homes and our community, explore our website and head to our Discovery Center to speak with one of our associates. The Discovery Center is located at 9400 Petrichor Blvd. Whisper Valley, TX 78653. Or, call 512-710-3799 to receive more information.