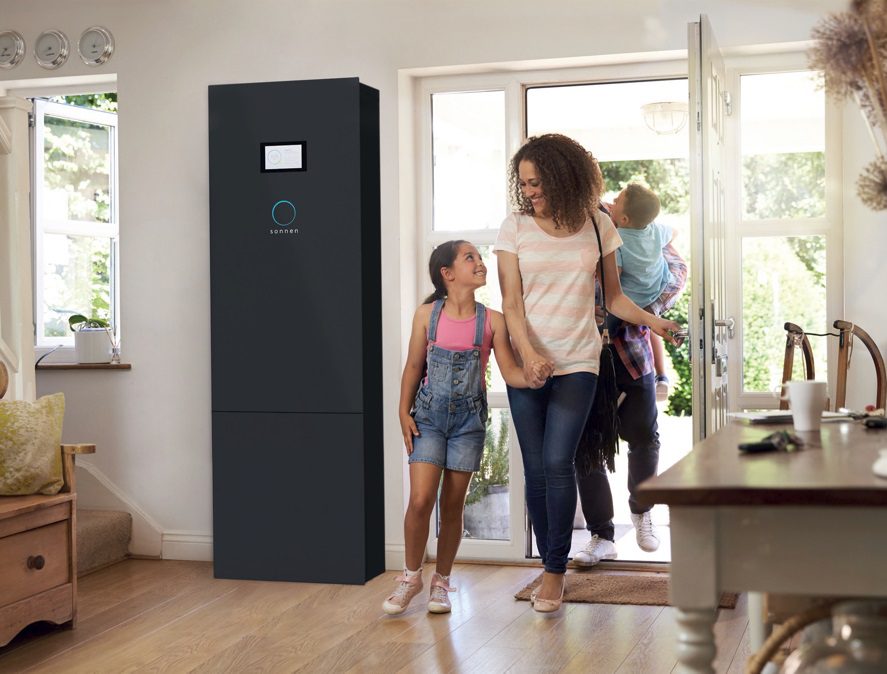 Introducing Sonnen Home Battery in Whisper Valley Homes
The EcoSmart Solution package in Whisper Valley keeps evolving to offer the latest and greatest in home technology. Now, we're introducing the Sonnen home battery as an optional upgrade for homes in Phase 2.
The Sonnen home battery offers energy storage for managing solar energy in your home. Read on to learn how Sonnen works in Phase 2 EcoSmart homes in Whisper Valley.
Sonnen Home Battery
The Sonnen home battery pairs with the solar PV in your home, generators and the local grid to store excess energy and optimize its use, including powering your home at night and providing resiliency to power outages.
The batteries are designed to charge using your home's on-site PV generation, utilizing excess energy to offset peak consumption or even run the house nearly independently from the grid.
Home Battery Options
Phase 2 homeowners at Whisper Valley will have a choice of Sonnen home battery products depending on how much storage capacity they require. These products include the eco 10 (8-kW/10-kWh), eco 17.5 (8-kW/ 17.5-kWh) or ecoLinx 20 (8-kW/20-kWh) models.
The specific Sonnen home battery installed at Whisper Valley offers an industry-leading warranty of 15,000 charge cycles or a 15-year lifespan and an expected 248 MWh of lifetime energy throughput.
How It Works
In the absence of battery storage, the electricity produced by your home's rooftop solar system serves the immediate energy demand of the home and feeds any excess electricity to the grid. With the integration of a sonnen home battery, the excess solar electricity is instead stored for use later in the day or when the home needs it most.
The Sonnen home battery offers resiliency for homeowners through a built-in, automatic transfer switch that isolates the home's electrical system from the grid. By pairing the Sonnen battery with the rooftop solar installation, the system can power essential loads in the home, including lights, plug loads, refrigeration, heating, ventilation, some air conditioning and Wi-Fi, until the grid comes back on.
The Sonnen battery also enables the home to continue independent operation for many hours or days after a grid failure, as the rooftop solar panels will recharge it. When operating in a normal, daily, grid-tied mode, the Sonnen system uses built-in algorithms to maximize self-consumption of locally generated energy and minimize pulling of energy from the grid at peak times.
Whisper Valley and EcoSmart is thrilled to partner with Sonnen to bring home batteries as an upgrade option to our homes in Phase 2. Learn more about the EcoSmart Solution in Whisper Valley on our website and contact us today for help finding your new Austin home.