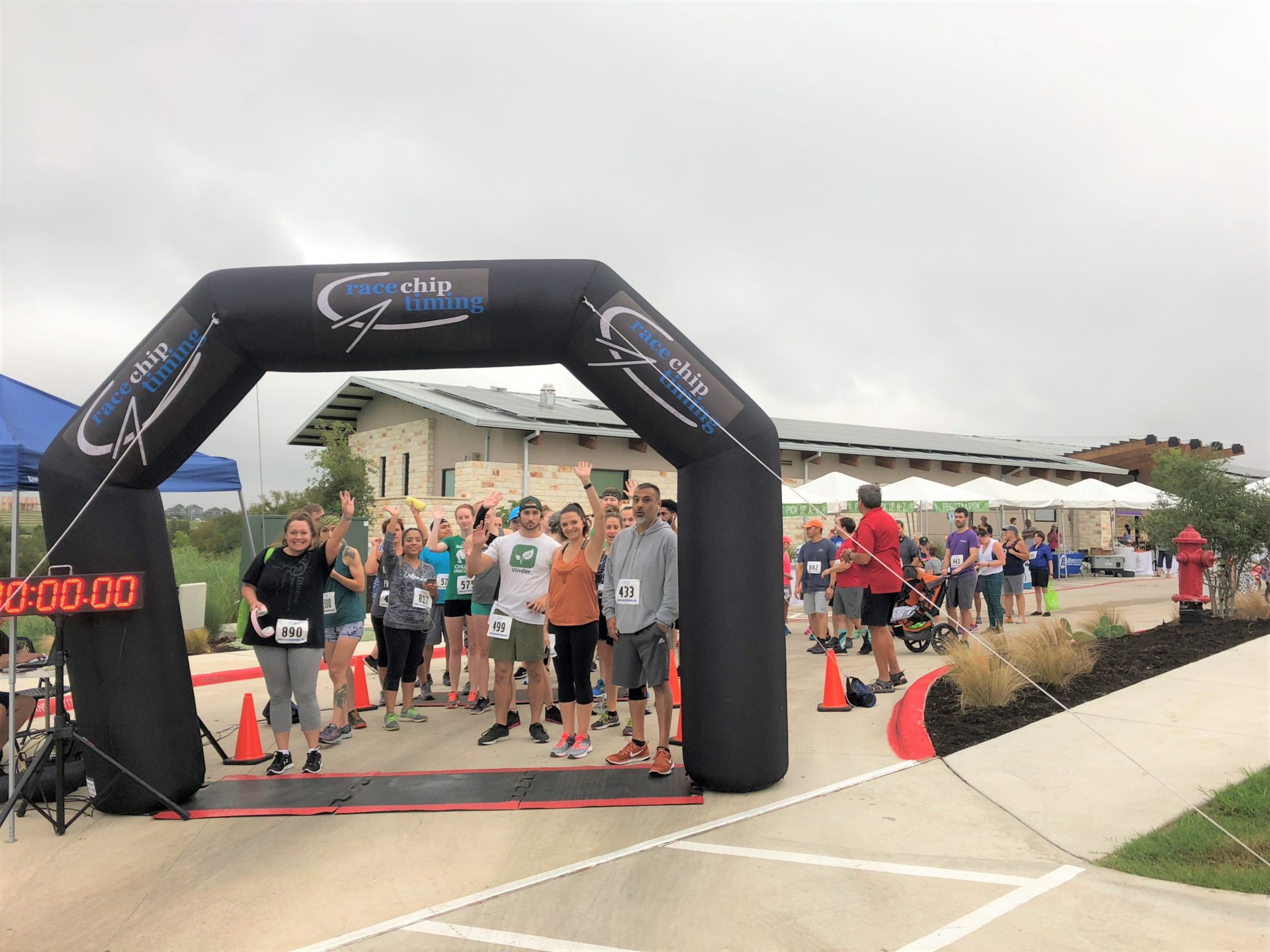 What to Know for the 2021 Whisper Valley 5K
The 2021 Whisper Valley 5K is just days away! On Saturday, Sept. 18, bring the whole family to Whisper Valley to participate in our annual 5K fun run and to enjoy food trucks, a Farmers Market, petting zoo, drawing for raffle prizes and much more.
Read on to learn more about registration, bib pickup and other event details!
5K Registration & Packet Pickup
If you haven't registered for the 5K yet, now is the time! Early registration ends on Friday, Sept. 17, at 11:59 p.m. Early registration gets you into the race for $25. Race-day registration will be available at the Whisper Valley Discovery Center beginning at 8 a.m. on Saturday, Sept. 18, and will cost $30.
Packet pickup for participants who registered by Sept. 11 will take place on Friday, Sept. 17, from 10 a.m.-6 p.m. at the Whisper Valley Discovery Center, located at 9400 Petrichor Blvd. Whisper Valley, TX 78653. You can also pick up your packet on the morning of the race beginning at 8 a.m.
If you registered after Sept. 11, you will be able to pick up your bib and swag bag at the Discovery Center on race day beginning at 8 a.m.
Race Information and Parking
The 5K starts and ends on Petrichor Boulevard. The race is a timed event and will start promptly at 8:30 a.m. Runners, walkers, strollers and dogs are all welcome!
Street parking will be the only parking available, so participants are encouraged to arrive early to allow plenty of time for parking.
Route map for Whisper Valley 5K Version 2 by Michael Wilt on plotaroute.com
Weather & COVID Protocols
The Whisper Valley 5K will happen rain or shine! In the event of severe weather, we will watch the forecast and push back the start time if needed. We will email participants as needed and also post updates on Whisper Valley's Facebook page.
For safety purposes, runners will be spread out at the starting line to encourage social distancing. Our run timing company, RaceTimerz, utilizes reusable, RFID shoe tags. The tags do not begin tracking until runners cross the starting line, so the top 3 overall male and female finishers will be accurately timed despite staggered start times. Results will be available at our Result Kiosk at the race and online at www.raceTimerz.com.
Event attendees are encouraged to wear masks and socially distance. Hand sanitizing stations will be available in several locations.
Farmshare Austin
Not only will you feel accomplished by starting your day with a good run, but you'll feel good knowing a portion of the registration fees from the Whisper Valley 5K benefit Farmshare Austin! This local nonprofit organization training the next generation of farmers in Central Texas and increasing healthy food access throughout the Eastern Crescent of Austin and Travis County.
Learn more about Farmshare Austin by reading our recent blog.
Farmers Market & Fun
Alongside the 5K, Whisper Valley will host a Farmers Market beginning at 8 a.m. Confirmed vendors include RosyCheeks Pickling, Mom & Pops Popsicle, Sara's Sweet, Breezy Acre Jams & Jellies, Fiestagnome, Pretty Stones Designs, K & C Cattle Company, F-Stop Farm, Beerburg, Tamale Addiction Sunfitinity Renewable, a petting zoo, ATX Creations and Headlong Farm.
Grab some delicious breakfast tacos from El Xolo Tacos food truck or pre-order from The Traveling Empanada for pickup during the event. Attendees will also be able to register for raffle prizes during the event. The Farmers Market and 5K will end at 11 a.m.
Later in the evening, Whisper Valley will also host a free, live concert featuring Jordan Matthew Young, finalist on NBC's "The Voice." The concert takes place from 7-8 p.m. and doors open at 5 p.m. for seating. Enjoy complimentary cocktails during the show!
Please RSVP if you plan to attend! You can also livestream the concert from Austin Monthly's Facebook or YouTube pages.
Additionally, you can grab dinner from J's Hibachi and dessert from Casey's Snowballs during the event as both food trucks will be parked at the Discovery Center from 5-8 p.m.
Tour New Models
One of the best parts about the Whisper Valley 5K is that you'll also be able to get a taste of the Whisper Valley lifestyle! Our brand new model park will be open for model home tours during the event, and our Discovery Center staff can help you learn more about our zero energy capable homes and community amenities.
Event Sponsors
Whisper Valley is thankful for our 5K sponsors, including LDC, Merriman Pitt Anderson, Texas Disposal Systems, Metcalfe, Wollf, Stuart & Williams, LLP, Alba Energy, Pacesetter Homes, SEC Planning, WLE, Norris Design, Bluebonnet Electric Cooperative, EcoSmart Solution and Thurman Homes.
We are anxiously counting down the days until the Whisper Valley 5K on Sept. 18! Don't forget to register for the 5K today and be sure to RSVP on our Facebook event for more updates.