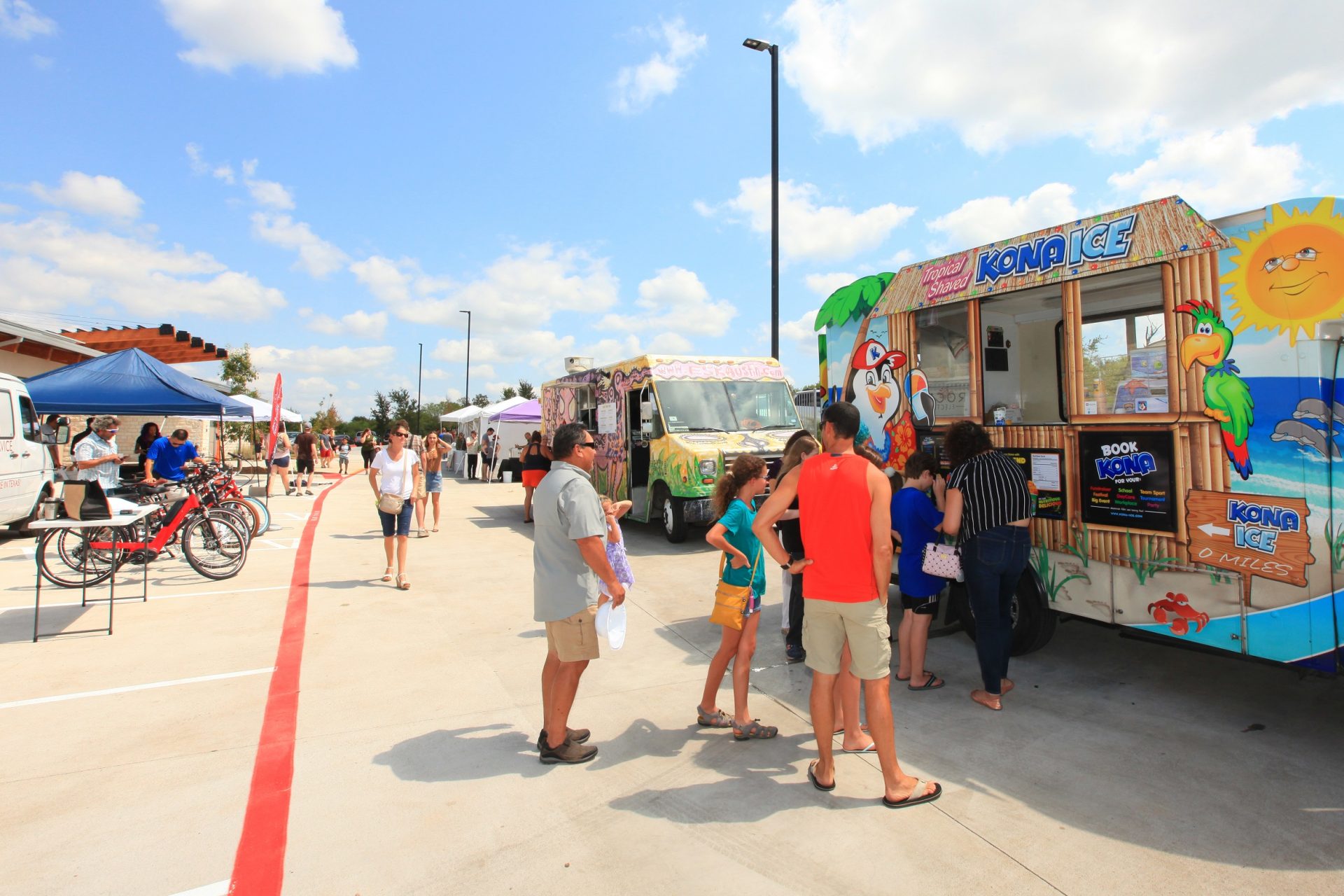 Your Vendor Guide to the Taste of East Austin Festival & 5K
Whisper Valley is excited to host the Taste of East Austin Festival & 5K on Saturday, Sept. 15! In addition to showcasing the vibrant spirit of East Austin and the surrounding area, this festival features the amazing local artisans and businesses that make Austin a great place to live. Read on to learn about the great vendors and food trucks who will be part of the Taste of East Austin Festival.
Drinks
A.K.A Mixology Science – Scientific methods and natural ingredients used to create mixers for spirits or wine cocktails.
Bloody Buddy – Ready to drink Bloody Mary consisting of a special chili pepper infused vodka and a homemade Bloody Mary mix.
Elgin Meadery – A family-owned micro-meadery specializing in using both local Texas honey and varietal honeys to make unique, handcrafted meads.
The Noble Grind – Austin Coffee roaster and cafe.
Food
Acai Hut – Local Austin company with the commitment to deliver the best açaí bowl in Texas.
Buddha's Brew Kombucha – Tantalizing, invigorating, and rejuvenating. Striving for optimal health, Buddha's brews and bottles Kombucha to have the perfect balance of ingredients that support live cultures and enzymes.
Buneos Aires Cafe – Bringing a taste of Argentina and its culinary traditions to Austin.
Cajun Skillet – Bread pudding, five cheese macaroni, dirty rice, jambalaya, seafood gumbo, chicken and sausage gumbo, and many more Cajun favorites to say the least.
Casey's Snowballs – Popular, family-owned shaved ice stand featuring a wide array of creative flavors.
Ladybird's Austin Kitchen – East Austin-inspired cuisine featuring amazing pizza, thick sandwiches, hot vegetable dishes, and more.
Mission Dogs – Delicious bacon-wrapped hot dogs with Asian-influenced toppings!
Mom and Pops – All natural frozen pops
Moonstone Baking Co. – Bakery known for creative confections such as cookies, cakes & candy, mostly for special events.
Soul Popped Gourmet Popcorn – Soul Food-Inspired Gourmet Popcorn transforms premium ingredients into authentic Soul Food flavors like Chicken 'N Waffles, Austin Smoke BBQ, Banana Pudding, Sour Dill Pickle, and more.
Suga's Cakery – custom cake shop specializing in cakes, cupcakes and cake pops for all occasions.
Tryst – New American food truck serving up burgers, buffalo bites, loaded fries and tots, chicken & waffles and much more.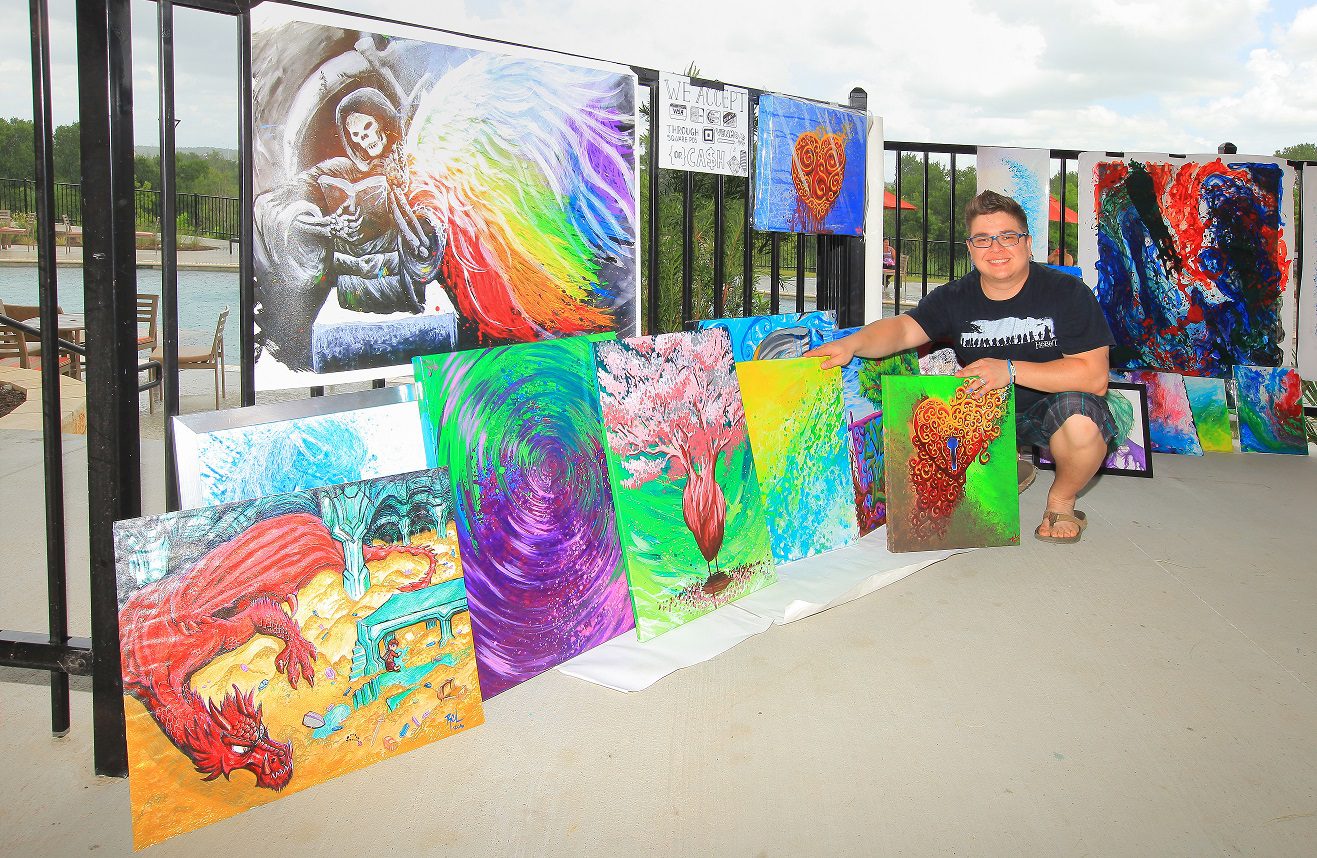 Art
Art with RCarnie – Art for sale and canvas & paints for kids to make their own paintings.
Elei Ink and Paper – Independent graphic design company.
Goods
Amanda's Gourmet Cupboard and Spice – Homemade goodies, seasonings, and rubs.
Bee Happi Press – Meditation books and coloring for children and adults.
Breezy Acre Jams and Jellies – Delicious unique jelly flavors.
Color Street Nails – Nail strips that dry instantly with a variety of beautiful styles.
Hemp 360 – An Organic Cosmetic company bringing only the finest quality products to your skin.
Lettuce – Farm-fresh, organic produce grown in Whisper Valley and local Austin farmers.
Lil Hoots Resale and Gifts – Handcrafted gifts and restoring vintage items.
Love & Unity Wellness – Organic natural herbal remedies, lotions and scrubs.
ReTrove – Local printing service.
Rocket Electrics – Austin's only exclusively electric bike store.
SBS Soapery – Handmade soaps and lotions.
Succulent Native – Unique succulent boutique featuring a DIY succulent bar experience, custom arrangements & loose succulents, green plants & cacti.
We cannot wait to host the Taste of East Austin Festival & 5K! There's still time to register for the 5K, and portions of the registration fee will benefit the Central Texas Food Bank. Make sure to RSVP on our Facebook event to let us know if you'll be there!