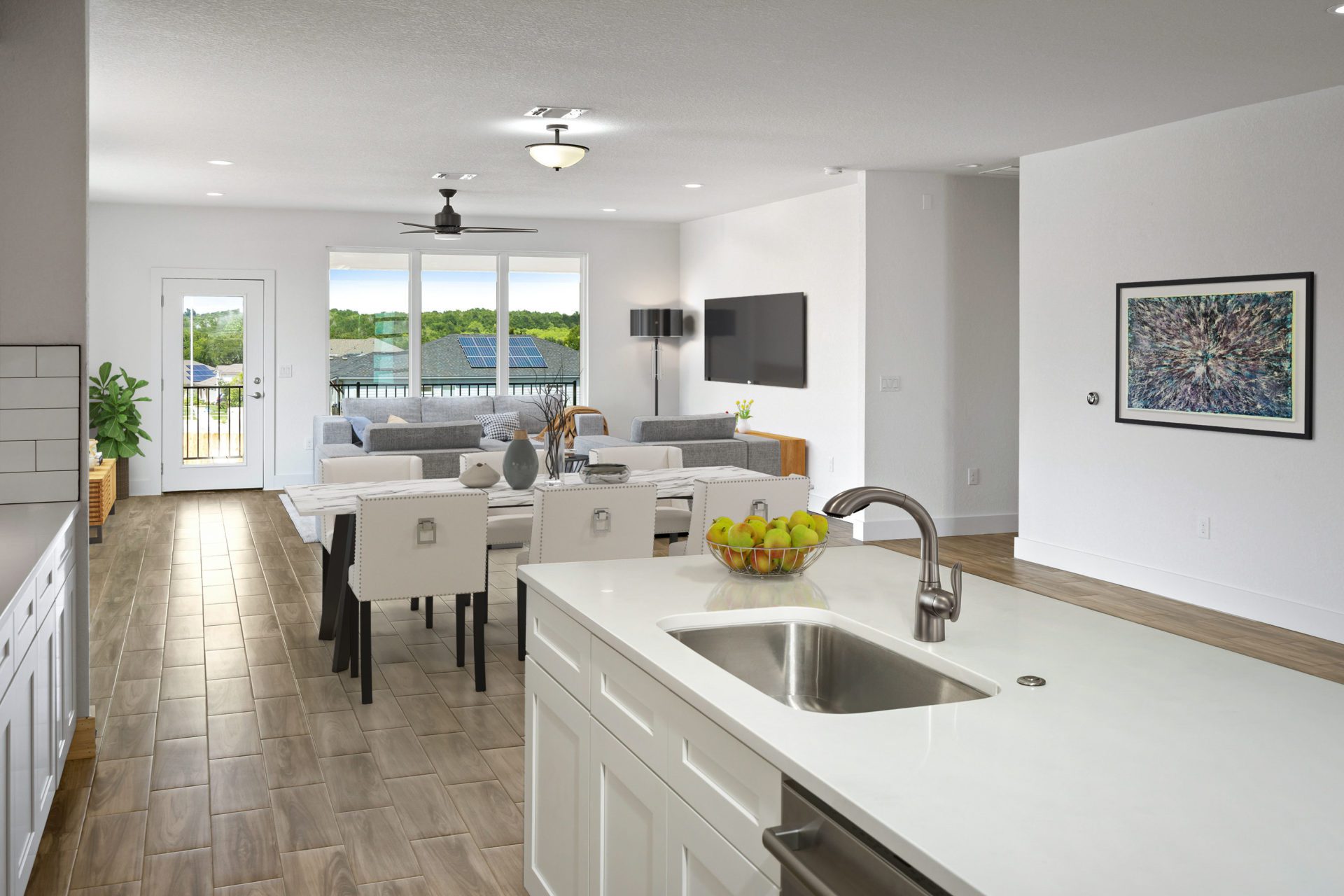 AHA Dream Homes in Whisper Valley
How a Smart Home Saves You Money
Home automation technology is constantly evolving to help make our lives easier, but did you know a smart home can also help you save money? Whether it's asking your Google Nest Hub to turn off the lights or adjusting the thermostat from your phone, smart home products enable homeowners to take control of their home energy expenditure.
Read on to learn how a smart home saves you money!
Smart Thermostats
Heating and cooling your home can take up a large chunk of your average household budget. Smart thermostats like the Nest Learning Thermostat adjust the temperature based on whether you are home or away to help you save up to 25 percent on your utility bills.
Smart Lighting and Power Outlets
Lighting and standby power use are another major component of your energy bills. Smart lighting systems help you save by allowing you to dim, turn off or even change the color of your bulbs. If a smart lighting system is out of your price range, simply switching to LED bulbs can help you trim an estimated $35 per bulb off your bill annually.
ENERGY STAR® qualified LED light bulbs utilize at least 75 percent less electricity, generate less heat and last about 50 times longer than regular incandescent bulbs, and five times longer than Compact Florescent Light bulbs.
Standby power use is another energy waster and is estimated to contribute to about 16 percent of your electricity bill. Smart power outlets enable you to monitor and restrict energy drain via the sockets.
Energy-Efficient Smart Appliances
To optimize performance and reduce overall energy consumption, Energy Star-rated smart appliances offer consumers new functionality that can enable added convenience and even more savings. Smart appliances can send you an alert if your refrigerator door is open or let you look inside the fridge without opening the door and wasting energy.
Smart appliances also have features like the ability to schedule your laundry or dishwasher to operate when your electricity rates are lowest and adjust your dryer cycle automatically to reduce energy use.
Upgrade to a Green Smart Home
Want to save even more? Upgrade to a zero energy capable home in Whisper Valley. Every home in our community is heated and cooled by the geothermal properties of the earth through geothermal heat pumps, which result in a 60-70 percent reduction in energy demand. This equates to significantly lower electric bills for Whisper Valley residents compared to homes with traditional HVAC heating and cooling systems.
Every home also utilizes solar photovoltaic panels to turn the immense power of the sun into clean electricity. New homes in Phase 2 also offer an optional upgrade for a home battery to store excess solar energy for use at night and in the event of a grid failure.
All Whisper Valley homes also include a technology package that includes Nest smart home products, energy-efficient appliances and wiring for an electric vehicle charger. Homes in Phase 2 also offer energy monitoring for real-time information about energy use and solar production.
To learn more about zero energy capable smart homes in Whisper Valley, contact us or visit our community Discovery Center at 9400 Petrichor Blvd. Whisper Valley, TX 78653.