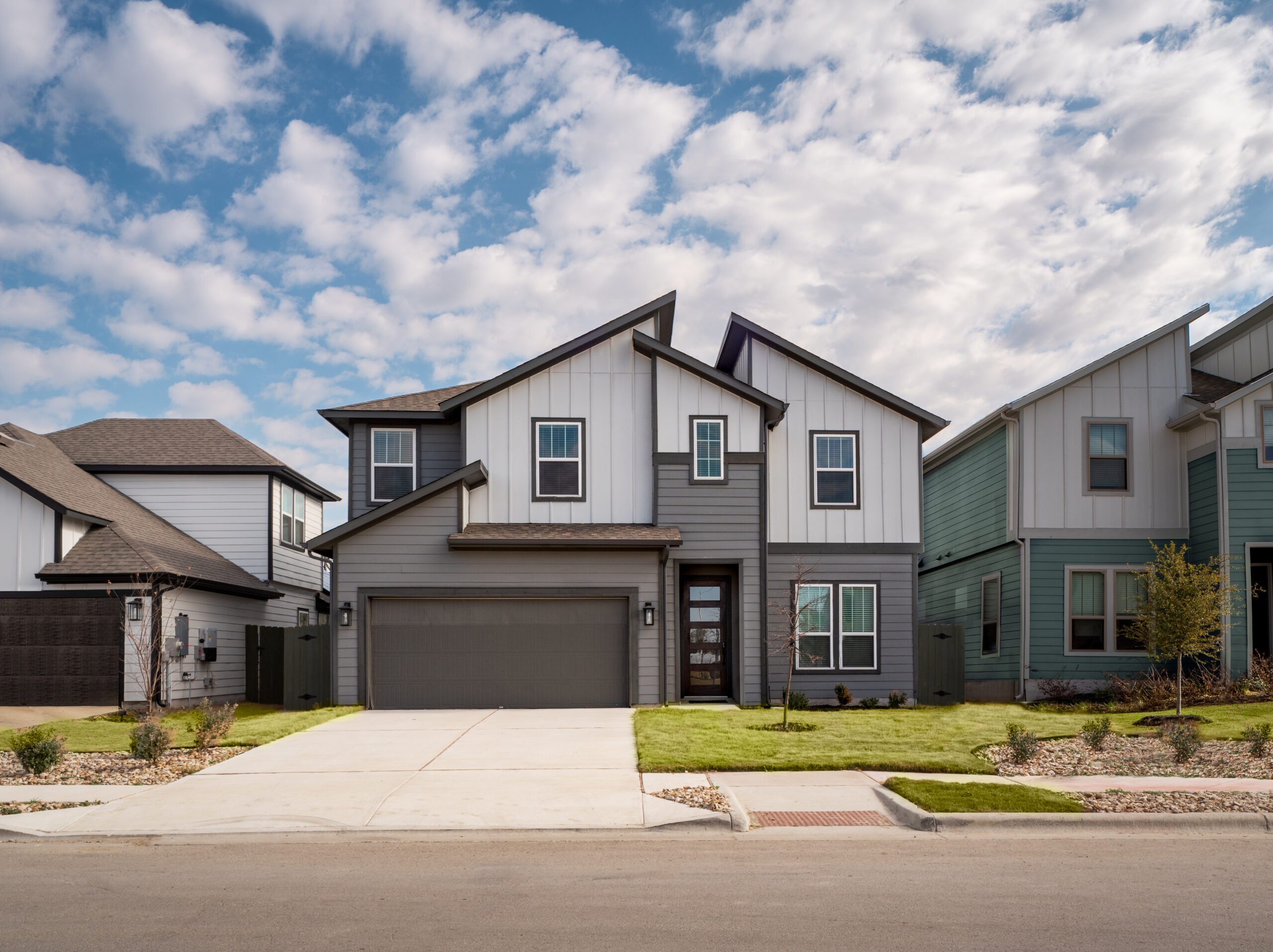 Whisper Valley's EcoSmart Homes Stay Cool During Heatwave
Austin area homebuyers are seeking relief during the record-breaking heatwave across Central Texas. Whisper Valley's EcoSmart Solution proves sustainable homes are the answer for reducing the strain on the power grid while keeping homeowners cool during the string of 100-degree days.
Utilizing renewable geothermal energy for heating the cooling coupled with solar PV to generate electric power, Whisper Valley's EcoSmart homes reduce home energy consumption by up to 80 percent and drastically reduce monthly home electric bills by an average of $2,000 or more per year depending on personal energy behaviors. Extremely low electric bills also can offset higher monthly mortgage payments, making Whisper Valley homes even more attainable.
How Does Geothermal Cooling Work?
Every Whisper Valley home is connected to the GeoGrid™, the community's innovative geothermal infrastructure, through a ground source heat pump. During the summer, the heat pump removes heat from the air, cooling down your home.
As the ground source heat pump extracts heat, the heated water travels through the GeoGrid™ pipes into the earth, where that energy builds up over time in the dirt surrounding the infrastructure. This exchange and transfer of heat from the earth requires much less electricity than traditional HVACs when operating.
The Benefits of EcoSmart Homes
In addition to more efficient cooling and heating, EcoSmart homes also provide improved indoor air quality and are quieter systems compared to traditional HVAC units. Homeowners also have the ability to add an optional home battery for maximum efficiency and resiliency during power outages.
Every home in Whisper Valley achieves an average Home Energy Rating System (HERS) rating of 16, making them among the most efficient new homes in the country. Homebuyers can also take advantage of tax incentives for renewable energy systems in these homes, including solar, geothermal, and home batteries.
The zero energy capable design of EcoSmart homes also include a home energy monitoring system that allows homeowners to reduce their energy usage. Other futureproof, high-tech offerings include pre-wiring for garage EV chargers, and Google or AT&T Fiber ultra-fast Internet service options.
Find Your Sustainable Austin Home
It's never been a better time to buy a new, zero energy capable home in Whisper Valley! Our award-winning community is the largest master-planned development in the nation to use geothermal infrastructure to deliver heating and cooling to every home.
New homes by Pacesetter Homes, GFO Home, Thurman Homes, AHA Dream Homes and Terrata Homes are priced from the upper $200s-$600s. Several quick move-in homes are on the market; visit the model home row on Petrichor Boulevard adjacent to our community Discovery Center to set up a tour.